Find out what Apple Jacks cereal is made of, what varieties it comes in, and if this cereal is safe for a gluten-free diet.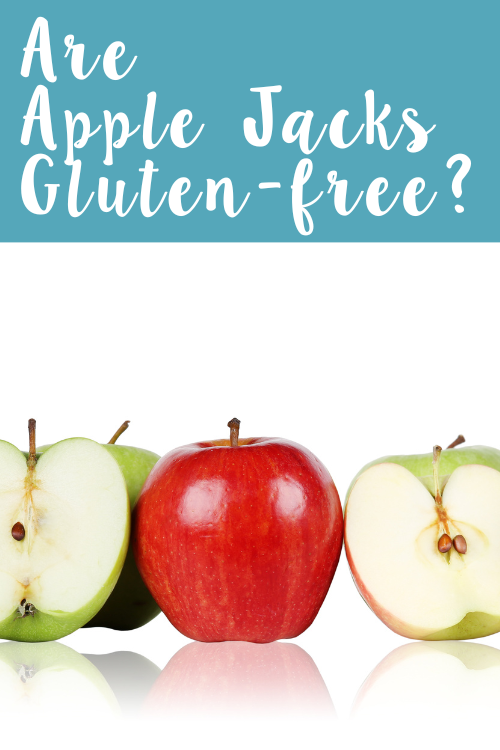 Note: I am a proud Amazon, Chomps, MunkPack, and Thrive Market affiliate and am happy to recommend their service and products to you. Please know that as an affiliate, I may receive a small commission on the products you purchase after clicking through my links. For more info, please see my disclosure policy here.
If you and your kids love a quick and easy breakfast option, you may have found yourself picking up a box of Apple Jacks.
This cereal is popular among adults and kids alike. With a lime green box, they're hard to miss when strolling down the cereal aisle.
If you're following a gluten-free diet, you know that even cereal can have hidden gluten. That's why in today's post, we're going to talk all about Apple Jacks.
First, we'll get on the same page about what Apple Jacks cereal is, what varieties they come in, and what the ingredients are in this cereal.
Next, we'll discuss if this cereal is safe for folks on a gluten-free diet. Finally, we'll wrap it up with talking about the brand and flavor of cereal you can eat in place of Apple Jacks cereal.
What is Apple Jacks cereal?
Apple Jacks cereal is a ring-shaped cereal with an apple cinnamon flavor. It has two colors, green and red cereal rings.
The Apple Jacks brand is produced by Kellogg's, the same manufacturer that makes Corn Flakes, Raisin Bran, and Crispix.
This cereal is usually served with milk or dairy-free milk, but many folks feed it to their kids for a snack option while on the go.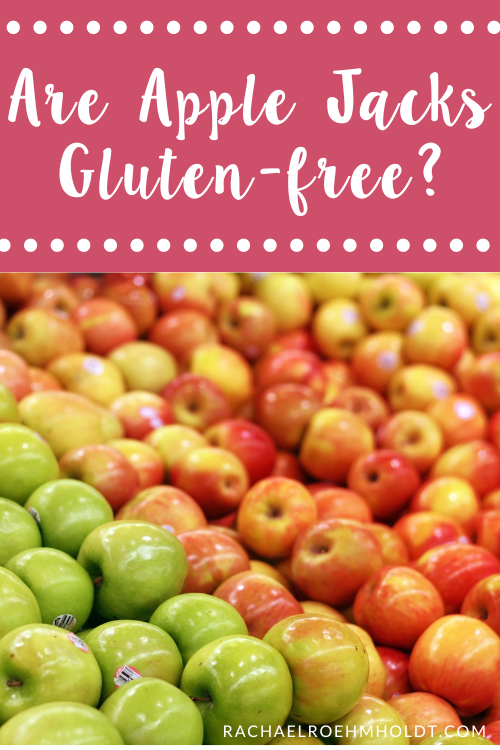 What varieties does Apple Jacks come in?
Apple Jacks brand of cereal comes in three varieties. From the Kellogg's website, these are the options you're most likely to find on the cereal aisle at your local grocery store.
Kellogg's Apple Jacks Cereal
Kellogg's Apple Jacks with Marshmallows
Kellogg's Apple Jacks Slime
Kellogg's Apple Jacks Jumbo Snax
Ingredients in Apple Jacks
The ingredients in the original variety of Apple Jacks, according to the Apple Jacks website, include the following:
"Corn flour blend (whole grain yellow corn flour, degerminated yellow corn flour), sugar, wheat flour, whole grain oat flour, modified food starch, contains 2% or less of vegetable oil (hydrogenated coconut, soybean and/or cottonseed), oat fiber, salt, soluble corn fiber, degerminated yellow corn flour, dried apples, apple juice concentrate, cornstarch, cinnamon, natural flavor, modified corn starch, yellow 6, wheat starch, baking soda, yellow 5, red 40, blue 1. Vitamins and Minerals: Reduced iron, niacinamide, vitamin B6 (pyridoxine hydrochloride), vitamin B2 (riboflavin), vitamin B1 (thiamin hydrochloride), folic acid, vitamin D3, vitamin B12."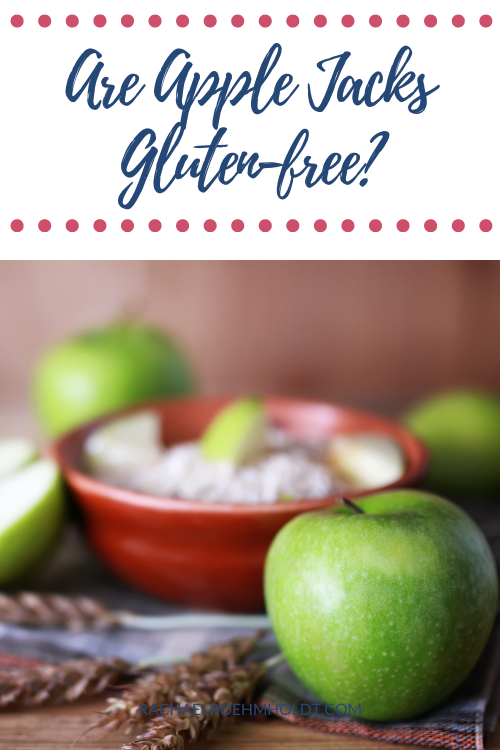 What is gluten?
Gluten is a protein found in most wheat products, and acts as the "glue" that helps to hold wheat, barley, kamut, spelt, farro, durum, bulgur, rye, and semolina together to maintain their shape.
Gluten is naturally occurring, and therefore is impossible to strip away from the grain. If a grain naturally has gluten in it, there's no way to make that food gluten-free.
Many processed foods often have gluten in the form of natural gluten grains or an ingredient that has been derived from a gluten-containing grain.
Are Apple Jacks gluten-free?
Apple Jacks show that they contain wheat flour in their ingredients list, as well as being produced on equipment that also processes gluten-containing ingredients.
Keep this in mind before purchasing this cereal. On a gluten-free diet, you may want to avoid Apple Jacks and opt for a different apple-cinnamon flavored cereal instead.
Read on: Gluten-free Cereal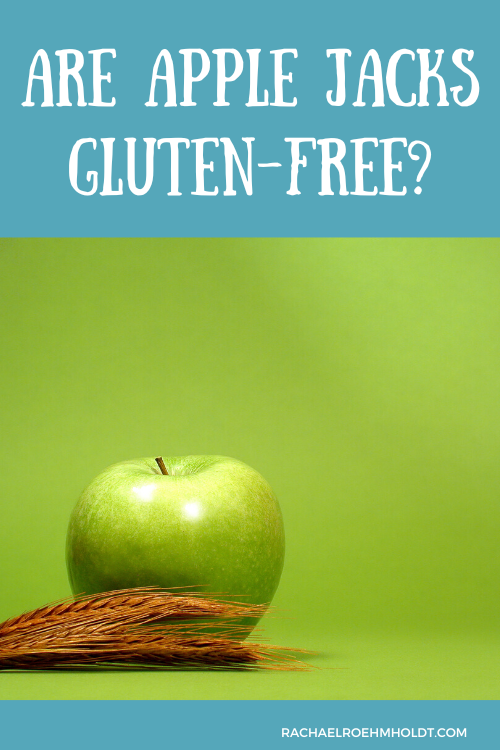 What can I eat in place of Apple Jacks cereal?
For a gluten-free alternative to Apple Jacks, you may want to try Apple Cinnamon Cheerios, as these have an apple cinnamon flavor, and almost all Cheerios varieties are gluten-free.
Are Apple Jacks dairy-free?
Apple Jacks do not contain any dairy products in their ingredients list. So if you follow a dairy-free diet but can still tolerate gluten, you may be able to enjoy this cereal without any problems.
Of course, if you are dairy-free for health reasons, be sure to choose a dairy-free milk option instead of cow's milk. Even if the cereal is dairy-free, the milk you pour on it may not be.
If you've been wondering about Apple Jacks and how this cereal can fit into your regular breakfast rotation, I hope this post has helped you get the answers you've been looking for.
Apple Jacks aren't gluten-free, but there are other brands of apple cinnamon cereal that are. Be on the lookout for these options next time you're at the grocery store.
If you loved this post, I hope that you'll share it with your friends on Facebook and pin it for future reference on Pinterest.
Love this post? Be sure to check out some of my other great breakfast posts!
Not sure what to make for breakfast on a gluten and dairy-free diet? These posts will give you loads of ideas!