Find out if the ancient grain spelt is gluten-free and safe for a gluten-free diet, plus what some gluten-free alternatives to spelt.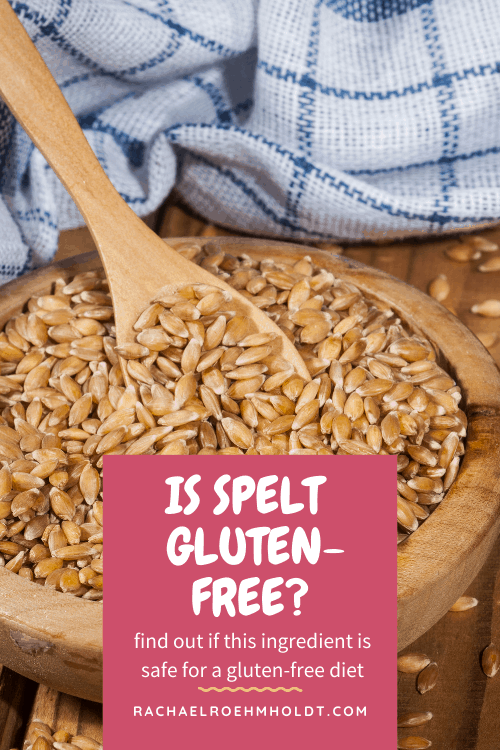 Note: I am a proud Amazon, Chomps, MunkPack, and Thrive Market affiliate and am happy to recommend their service and products to you. Please know that as an affiliate, I may receive a small commission on the products you purchase after clicking through my links. For more info, please see my disclosure policy here.
Look down any bread aisle and you'll find flours made from all types of different grains. If you're following a gluten-free diet, you know that it's important to do your research to find out which grains are safe for a gluten-free diet and which aren't.
As many grains contain gluten, you want a short list of those grains to avoid so you can keep them out of your diet and feel your best all the time.
In this post, we're going to talk about spelt, a lesser known grain, yet one you'll want to be aware of if you're on a gluten-free diet.
What is spelt?
Spelt is an ancient grain that many people feel is a healthier alternative to wheat as it is often farmed organically.
You can often find spelt as an ingredient in many healthier versions of bread or other baked goods, as many people use in place of wheat flour in their baking. It can also be used as a whole grain and used in salads and side dishes.
While it isn't an entirely popular whole grain, it has gained more popularity as other ancient grains have come into the health world, like quinoa and buckwheat.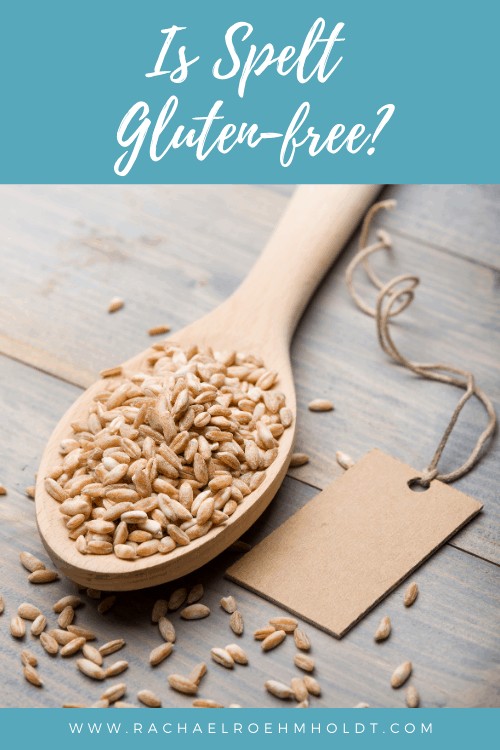 What is gluten?
Gluten is a protein found in most wheat products, and acts as the "glue" that helps to hold wheat, barley, kamut, spelt, farro, durum, bulgur, rye, and semolina together to maintain their shape.
Gluten is naturally occurring, and therefore is impossible to strip away from the grain. If a grain naturally has gluten in it, there's no way to make that food gluten-free.
Is spelt gluten-free?
Spelt is an ancient form of wheat. Although it isn't outwardly called wheat, it is related to wheat and contains gluten like other wheat plants do.
Spelt and wheat contain slightly different types of gluten, however it is not gluten-free and should be avoided on a gluten-free diet.
There is a perception that spelt contains less gluten than wheat, because it is an ancient grain, yet researchers found that "spelt had higher protein and gluten content than wheat."
Read on: Is spelt flour gluten-free?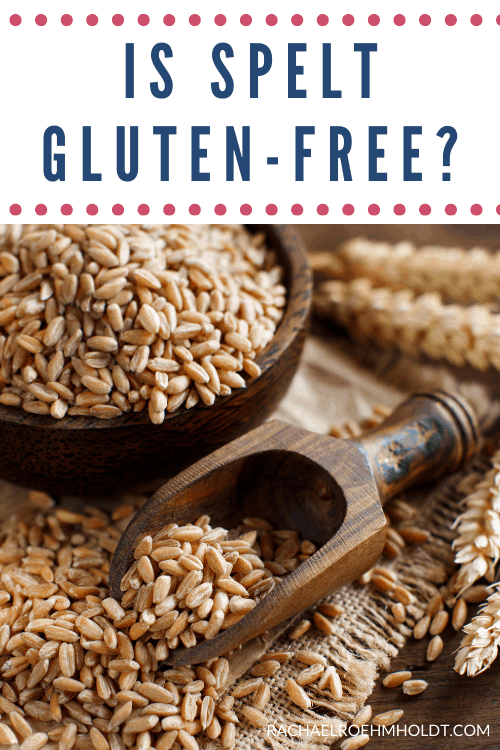 Alternatives to spelt
If you enjoy eating spelt or spelt-containing foods, consider trying other grains in its place, such as other gluten-free grains.
Try one of these gluten-free grains instead:
Rice
Quinoa
Kasha (buckwheat)
Amaranth
Teff
Millet
Sorghum
If you've been wondering if spelt is gluten-free, I hope this helped you determine if it's the right choice for your diet. If you avoid gluten, you'll want to also avoid spelt.
If you loved this post, I hope that you'll share it with your friends on Facebook and pin it for future reference on Pinterest.
Love this post? You might also want to check out these!
Find out if your favorite foods and ingredients contain gluten with these posts!