Find out what Rice A Roni is, what ingredients are used, and if this packaged rice mix is safe for folks who follow a gluten-free diet.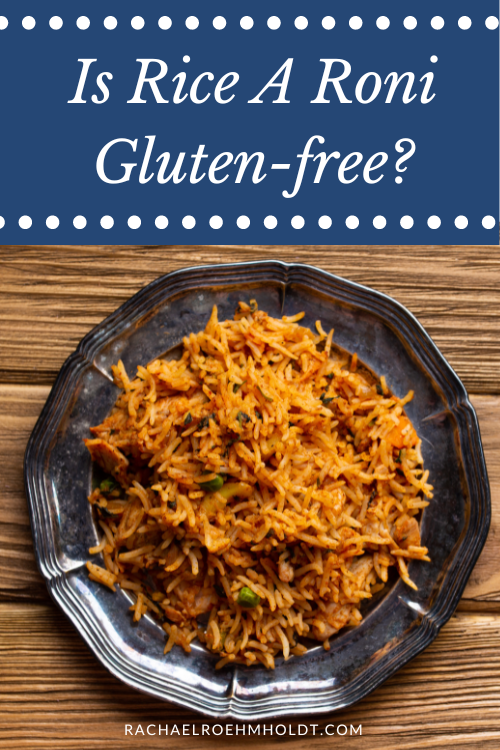 Note: I am a proud Amazon, Chomps, MunkPack, and Thrive Market affiliate and am happy to recommend their service and products to you. Please know that as an affiliate, I may receive a small commission on the products you purchase after clicking through my links. For more info, please see my disclosure policy here.
If you love the idea of getting a quick side dish to the table without having to put in much thought or effort, you may have picked up a box of Rice A Roni in your lifetime.
I, myself, practically lived off Rice A Roni and Pasta Roni in college, long before the days I knew I needed to follow a gluten-free diet for my overall health and better digestion.
Rice A Roni and other boxed rice mixes are such a quick and easy choice at dinner time, because it seems like everything is right there in the box.
All you have to do is follow the directions, and voila! A delicious side dish is done in a matter of minutes.
But if you're like me and follow a gluten-free diet, you know that any and every packaged food you eat has to be looked at with a careful eye. Gluten can hide just about everywhere in convenience foods.
If you like to pick up Rice A Roni as a quick side dish at the store, but are also now trying to move to a gluten-free diet, this post is for you.
Find out what Rice A Roni is, who the manufacturers of this rice mix are (you might be as surprised as I was!), and what flavors Rice A Roni comes in.
We'll also talk about the ingredients in Rice A Roni, what gluten is and where it hides most in foods, and talk about if Rice A Roni is a safe side dish option for folks on a gluten-free diet.
If you like Rice A Roni and want to know if this will fit into your diet, keep on reading!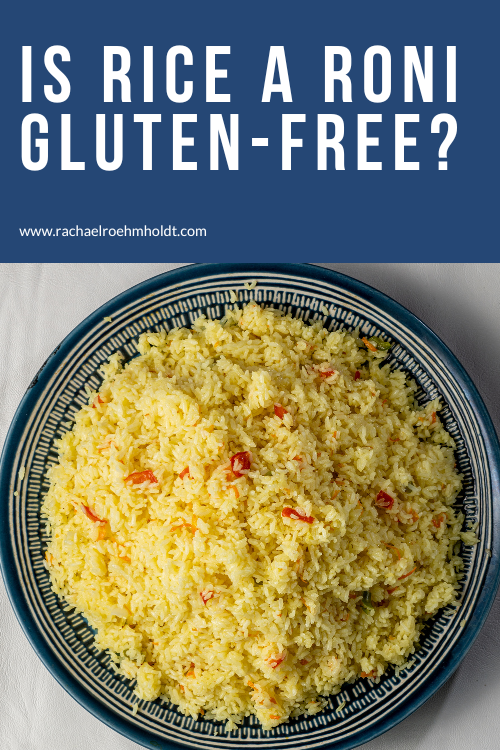 What is Rice A Roni?
Rice A Roni is a packaged rice product you can find at any grocery stores in the dried packaged food aisles. It's often found near the pasta or rice dishes.
Rice A Roni is most commonly served as a side dish, but can also be part of a main dish if you add protein and vegetables to it or cook it into a larger one-pot dish.
Rice A Roni is an all-in-one product that combines rice and seasonings, so that all you have to do is add water and butter.
This type of dish comes together on the stovetop from the classic boxes, or if you buy the heat and eat options, you only need to pop them in the microwave.
Who makes Rice A Roni?
Rice A Roni is made by the PepsiCo company, a surprising manufacturer of this food product. I most often think of Pepsi as only offering drinks, but they actually manufacture many popular convenience foods, like Doritos, Cracker Jack, Bare, Miss Vickie's, and Tostitos.
If you are surprised to read this too, you might be interested in seeing the full brand lineup from PepsiCo here.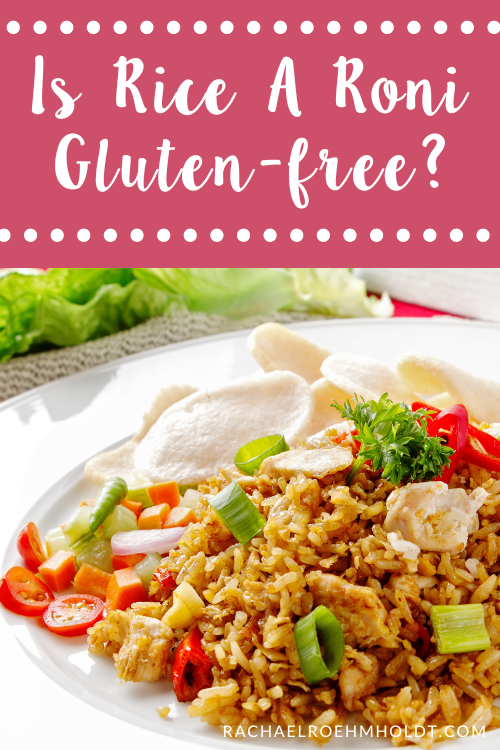 What flavors and varieties does Rice A Roni come in?
Rice A Roni comes in a variety of different flavors. You can find theme
Rice A Roni Chicken
Rice A Roni Beef
Rice A Roni Long Grain & Wild Rice
Rice A Roni Buffalo Chicken
Rice A Roni Jalapeno Cheddar
Rice A Roni Spanish Rice
Rice A Roni Rice Pilaf
Rice A Roni Stir Fried Rice
Rice A Roni Creamy Four Cheese
Rice A Roni Mexican Style
Rice A Roni Cheddar Broccoli
Rice A Roni Chicken Lower Sodium
Rice A Roni Herb and Butter
Rice A Roni Cilantro Lime
Rice A Roni Chicken & Broccoli
Rice A Roni Chicken & Garlic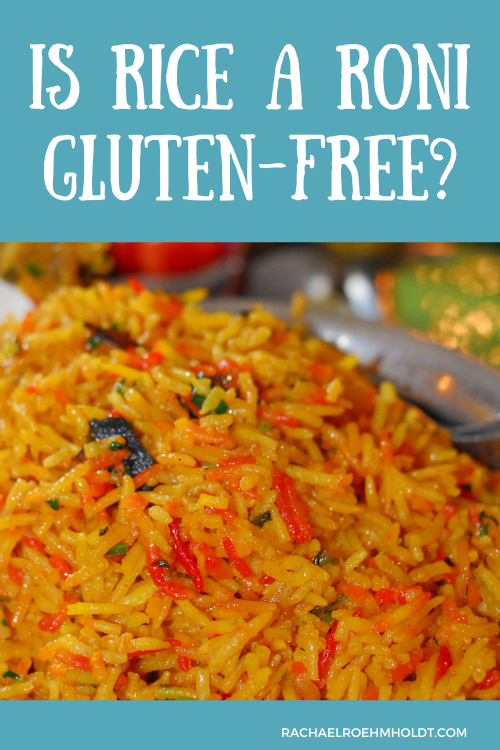 What are the ingredients in Rice A Roni?
The ingredients in Rice A Roni packaged rice mixes will vary from flavor to flavor. Let's take a look at one of the more popular flavors of Rice A Roni and see what ingredients are used in this product.
These are the ingredients in the Beef Flavor Rice A Roni as found on the Rice A Roni website:
"Rice, wheat flour, salt, onions*, hydrolyzed soy protein, carrots*, sugar, monosodium glutamate, caramel color, beef broth*, natural flavor, hydrolyzed corn, wheat, and soy protein, garlic*, autolyzed yeast extract, chicken fat, disodium inosinate, ferric orthophosphate, niacin, disodium guanylate, ferrous sulfate, thiamin mononitrate, tomatoes*, sweetened condensed milk (milk, sugar), folic acid, riboflavin. *dried.
There is also a note below the ingredients list stating "contains soy, milk and wheat ingredients."
What is gluten?
Gluten is a protein found in most wheat products, and acts as the "glue" that helps to hold wheat, barley, kamut, spelt, farro, durum, bulgur, rye, and semolina together to maintain their shape.
You can find gluten in whole grains, but also in many processed foods as well. If you purchase wheat bread, there will be gluten in it, because wheat by nature has gluten.
Many processed foods have hidden gluten in them in the form of gluten or wheat derivatives. These are used as flavorings, binders to keep ingredients together, or other additives.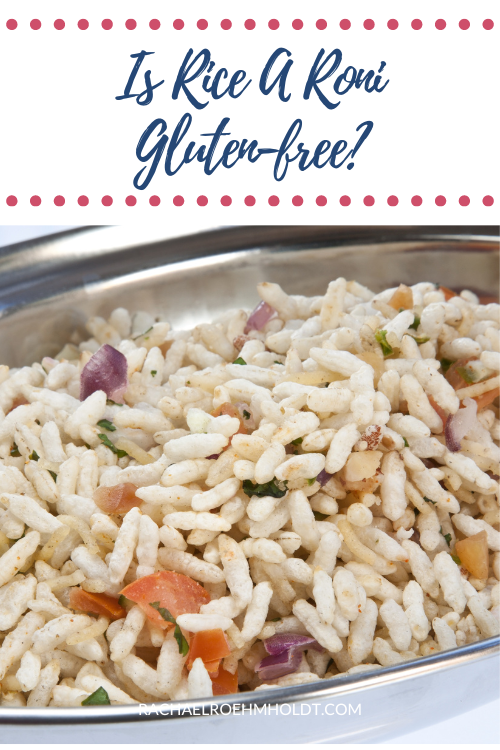 Is rice gluten-free?
The short answer is yes, rice is gluten-free. While most rice is gluten-free on its own, if you add additional ingredients to the rice, it may not be safe for a gluten-free diet any longer.
Any seasonings or spices that contain gluten can make a rice dish not gluten-free. It's important to know that even if one main ingredient in a packaged food is gluten-free, that doesn't mean that all of it is safe to enjoy on a gluten-free diet.
Look at ingredients lists of all packaged foods to be sure that what you're eating is in fact gluten-free.
Read on: Is rice gluten-free?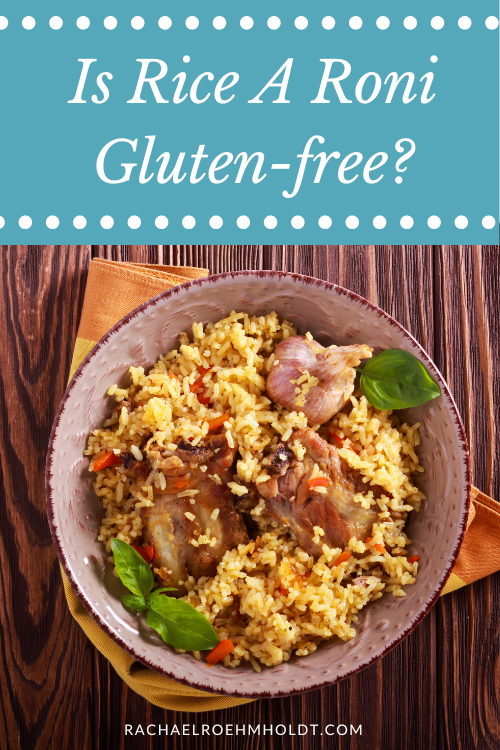 Is Rice A Roni gluten-free?
According to the Rice A Roni FAQ Page, this packaged convenience food is not gluten-free. Here is their official statement:
"Rice-A-Roni® products also include wheat flour because they combine pasta such as orzo, vermicelli, etc. with the rice.
Even Rice-A-Roni products that do not combine rice and pasta may possibly contain trace amounts of gluten because they are made in the same facility as products that include wheat flour and other grain ingredients."
None of the Rice A Roni products should be eaten while you're trying to stay away from gluten in your diet. All flavors are made with wheat flour or in the same facility with other gluten-containing ingredients.
Your best option for getting a similar rice dish that is gluten-free is to make your own at home using rice, which is naturally gluten-free, and adding your own seasonings and spices.
You'll want to check that any packaged spices or seasonings are also either labeled as gluten-free or have no gluten ingredients added.
If you love the idea of a quick and easy side dish or a convenient way to add flavor and filling rice to your dinner, you'll want to opt for a different product than Rice A Roni while following a gluten-free diet. This brand is not gluten-free and should be avoided.
If you loved this post, I hope that you'll share it with your friends on Facebook and pin it for future reference on Pinterest.
Love this post? You might also want to check out these!
Find out if your favorite foods and ingredients contain gluten with these posts!