Find out what pasta is, what it's made of, and if this popular food is safe for folks on a gluten-free diet.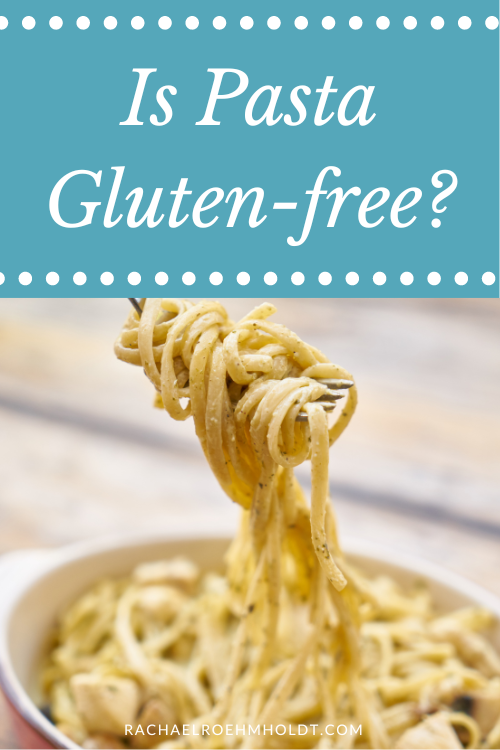 Note: I am a proud Amazon, Chomps, MunkPack, and Thrive Market affiliate and am happy to recommend their service and products to you. Please know that as an affiliate, I may receive a small commission on the products you purchase after clicking through my links. For more info, please see my disclosure policy here.
If you love a quick-fix dinner option, you're probably no stranger to picking up a box of pasta from the store. In my household, we love using pasta for our favorite spaghetti dinners, pizza pasta nights, and baked pasta casseroles.
But you might be wondering… wait, I thought you follow a gluten-free diet? Can you even eat pasta if you're gluten-free?
We're going to talk about that plus answer a few other questions about pasta and a gluten-free diet in this post.
We'll go over what pasta is, what it's made of, and if it's gluten-free. We'll also talk about some brands of gluten-free pasta, as well as find out if pasta sauce is gluten-free.
Let's talk pasta!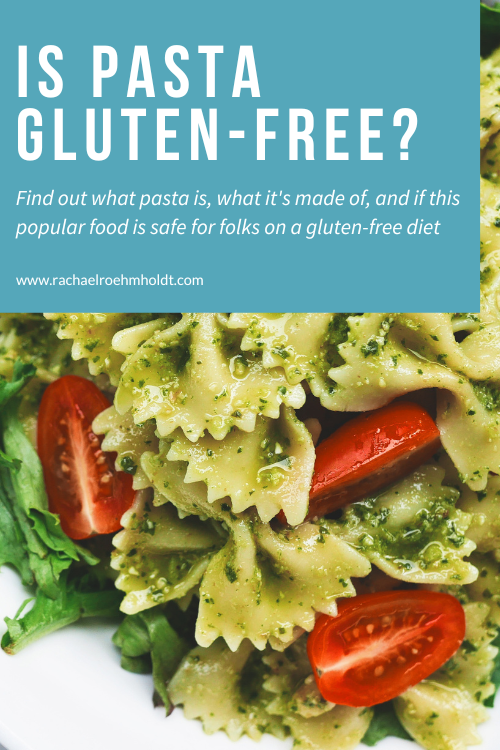 What is pasta?
Pasta is the name of noodles that originated and became popular in Italy. Pasta is most commonly made with semolina flour or durum wheat, water, and sometimes eggs.
These ingredients combine to create a pasta dough, which is then formed into different shapes of pasta, perfect for different sauces and styles of serving. For example, one type of pasta might be suited well for red or cream sauce, while others might be better served with butter or olive oil. Smaller shaped pastas are great in soups.
If you've been into any grocery store in your lifetime, you've likely seen pasta stocked in rows and stacks with various shapes and brands. It's become as pervasive as any one food can be in America.
And for good reason. Pasta is an extremely versatile ingredient. It can be served on its own with sauce, as a bed for protein like chicken, seafood, beef, or pork. Pasta is also used in many different salad recipes and casseroles dishes.
Aside from being so versatile, another reason it's so popular is that it's quick cooking. Fresh pasta takes only 2 to 5 minutes to cook, and dried pasta takes anywhere from 8 to 10 minutes, depending on the size and shape.
Some of your favorite comfort foods probably even include pasta: spaghetti and meat sauce or meatballs, mac and cheese, angel hair pasta and marinara sauce, or pesto and gnocchi. So many popular dishes use pasta as a main ingredient.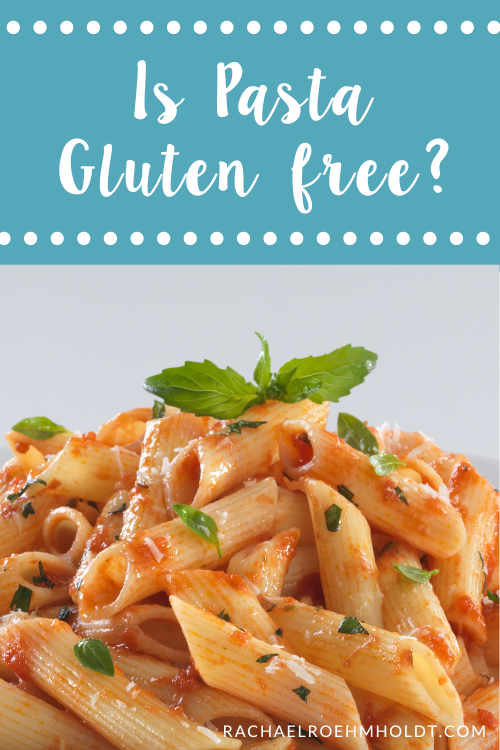 What shapes does pasta come in?
Pasta can be made into a ton of different shapes and sizes. While i'm sure I'm missing some, here are some of the more popular pasta options you can find at many grocery stores:
Angel hair pasta
Bucatini
Casarecce
Cannelloni
Cavatappi
Couscous
Ditalini
Egg noodles
Farfalle
Fettuccine
Fusilli
Gemelli
Gnocchi
Lasagna
Linguine
Macaroni
Manicotti
Orecchiette
Orzo
Penne
Radiatore
Ravioli
Rigatoni
Rotelle
Rotini
Shells
Spaghetti
Strozzapreti
Tagliatelle
Tortellini
Vermicelli
Ziti
Read on: Gluten-free ravioli brands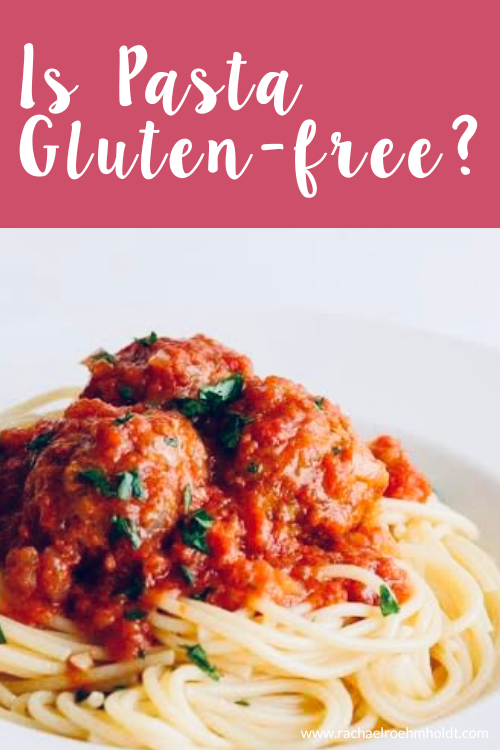 What is pasta made of?
Pasta is most commonly made from semolina flour, which is a flour made from durum wheat. You've likely seen the signature yellow color of semolina before cooking up pasta. This semolina also produces a sticky texture when cooked. Ever tried throwing a spaghetti noodle to see if it sticks to find out if it's done? That's from the semolina flour.
Most pasta found at grocery stores is made with either semolina flour or wheat flour. These are both refined flours, meaning they're higher in carbohydrates with a lower protein content than some other pastas that have become more popular in recent years.
You can also find pasta that's been fortified with additional vitamins and minerals to help add more nutrients back into the final product. On packaged pasta boxes, you might also find eggs or other ingredients added to pasta for texture and flavor.
While most traditional pasta is made with semolina or durum wheat, there are other types of pasta available on the market these days. You can find pasta made with a number of different flours and even made from beans, like chickpeas or lentils.
These pasta alternatives are generally higher in protein and offer more nutritional value than a traditional pasta might. Many of them are also gluten-free.
What is gluten?
Gluten is a protein found in most wheat products, and acts as the "glue" that helps to hold wheat, barley, kamut, spelt, farro, durum, bulgur, rye, and semolina together to maintain their shape.
Gluten is naturally occurring, and therefore is impossible to strip away from the grain. If a grain naturally has gluten in it, there's no way to make that food gluten-free.
Read on: What is gluten?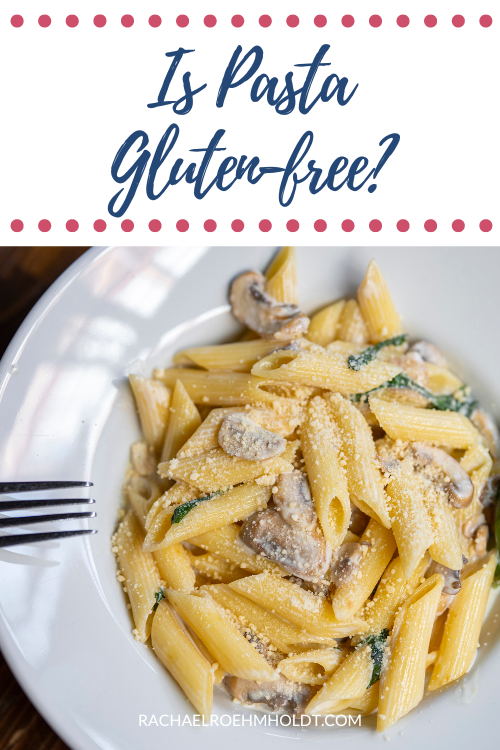 Is semolina gluten-free?
Semolina is a type of flour that's made from durum wheat. This wheat is milled, then ground into semolina. It has a signature pale yellow color after being milled that we associate with semolina.
Semolina is most popularly used in making pasta. Couscous, pizza, and many other Italian, Indian, and Middle Eastern dishes.
Since semolina is made from durum wheat, it is not a safe choice for those of us on a gluten-free diet. This grain contains gluten and it can't be removed no matter how much processing is done to it.
Read on: Is semolina gluten-free?
Is pasta gluten-free?
Most pasta made with semolina, durum wheat, or enriched wheat flour all contain gluten. Most major brands of pasta will contain gluten-containing ingredients.
That's why it's so important to look at ingredient lists before buying any pasta product. You can also look for a gluten-free label on the package. This will tell you if the product contains less than 20ppm of gluten and if the product you're looking at doesn't have that, it's worth reviewing ingredients for any hidden gluten names.
Not all pasta contains gluten though. Some major brands offer gluten-free varieties, while other brands make only gluten-free pasta options. These pasta brands will usually use one or more naturally gluten-free flours to make their pasta.
Some flours used in gluten-free pasta are brown rice flour, potato starch, tapioca starch, corn flour or cornstarch, almond flour, lentil flour, and chickpea flour.
Read on: Gluten-free noodles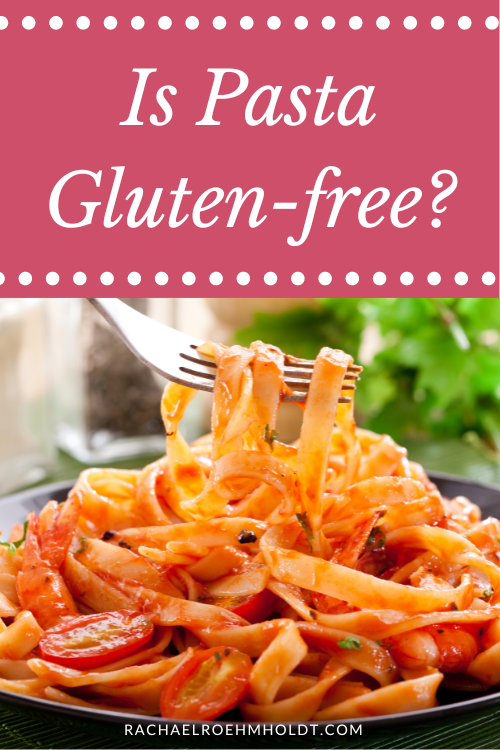 Best gluten-free pasta
There are so many different brands of gluten-free pasta available. You might be wondering what options are on the market and which are worth buying.
I've done my best to research and round up all the different gluten-free pasta options I could find to help you narrow down your search and make grocery shopping easier.
Be sure to check out my post on Gluten-free pasta to get a full list of gluten-free pasta brands, as well as find out which of the different shapes and types of pasta are generally gluten-free.
Gluten-free pasta brands by shape
I've written about a ton of different types of gluten-free pasta, including their brands. Here are some of them, so you can narrow down your search by pasta shape.
Is pasta sauce gluten-free?
Some, but not all pasta sauce or spaghetti sauce is safe for a gluten-free diet. While you can be certain if you make your own pasta sauce at home that it is gluten-free with gluten-free ingredients, pasta sauce options from the store aren't always safe for a gluten-free diet.
Since jarred pasta sauce from the grocery store is a processed food, it's always a good idea to review ingredients lists for any hidden names of gluten and to look for a gluten-free label.
A gluten-free label will tell you that there's less than 20ppm of gluten in that product, as required by the FDA.
Read on: Gluten-free spaghetti sauce
Read on: Is alfredo sauce gluten-free?
If you love pasta and have been wondering if this is a safe choice for you to add to your gluten-free diet, I hope this information has been helpful for you!
While not all pasta is gluten-free, there are certain brands that are made with gluten-free flours and manufactured on gluten-free machinery, making it safe for folks who need to steer clear of gluten in their everyday lives.
f you loved this post, I hope that you'll share it with your friends on Facebook and pin it for future reference on Pinterest.