Find out if tortellini is gluten-free, what they're made of, and discover brands to shop for at the store! Plus get gluten-free tortellini recipes to make at home.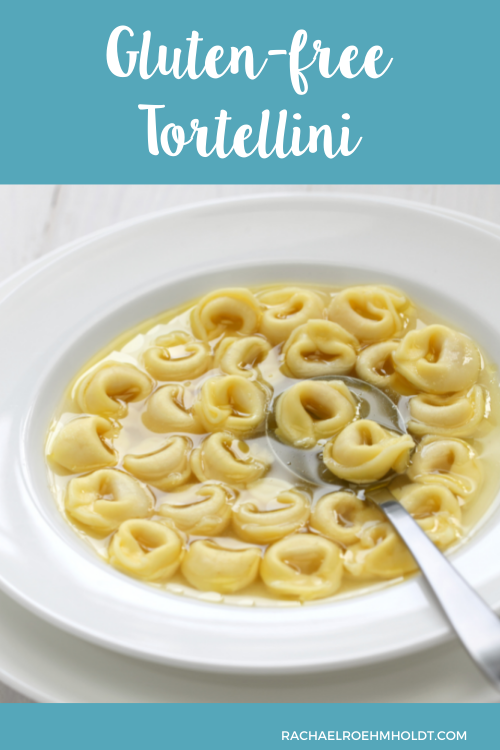 Note: I am a proud Amazon, Chomps, MunkPack, and Thrive Market affiliate and am happy to recommend their service and products to you. Please know that as an affiliate, I may receive a small commission on the products you purchase after clicking through my links. For more info, please see my disclosure policy here.
Do you love stuffed pasta? If so, you're probably no stranger to tortellini. That's the stuffed pasta that's formed into little rounds that are delicious with sauce or served in soup.
Tortellini is a delicious dinner option and is a traditional Italian pasta. If you enjoy getting this dish from restaurants, you may be wondering if it's gluten-free.
If you're been following a gluten-free diet for a while, you are probably looking for a gluten-free option that will allow you to enjoy this favorite food at home.
That's what this post is all about: gluten-free tortellini. We'll talk about what tortellini is, what it's made from, and if traditionally made tortellini is gluten-free. We'll also go over some gluten-free tortellini brands you can look for at the store.
Finally, we'll wrap this post up with some recipes you can try your hand at if you'd like to make your own tortellini at home if you're feeling adventurous.
What is tortellini?
Tortellini is a type of stuffed pasta in the shape of a circle. This stuffed pasta can be made with cheese, meat, vegetables, or a mixture of the three.
You can buy tortellini from the store either fresh or frozen, or you can make your own at home by making your own pasta dough, stuffing it with a filling, then creating little circular purses.
Tortellini is usually boiled, then served with a sauce or in a soup, but it can also be fried and served as an appetizer.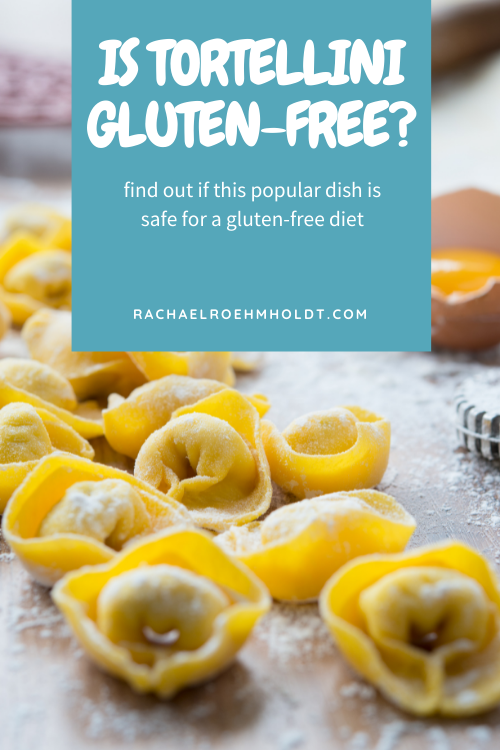 What is tortellini made from?
Tortellini is made with pasta dough, which has all purpose flour, eggs, and butter. It also contains whatever filling you choose, like cheese, meat, or cooked vegetables.
What is gluten?
Gluten is a protein found in most wheat products, and acts as the "glue" that helps to hold wheat, barley, kamut, spelt, farro, durum, bulgur, rye, and semolina together to maintain their shape.
You can find gluten in whole grains, but also in many processed foods as well. If you purchase wheat bread, there will be gluten in it, because wheat by nature has gluten.
Many processed foods have hidden gluten in them in the form of gluten or wheat derivatives. These are also in the form of flavorings, binders to keep ingredients together, or other additives.
Is tortellini gluten-free?
Most tortellini is not gluten-free as the pasta dough usually contains all purpose flour, which contains wheat.
It is possible to make your own gluten-free tortellini with homemade gluten-free pasta dough. Or you can look for a gluten-free brand of tortellini from the store and enjoy the delicious flavors of tortellini without having to make your own pasta.
Read on: Is pasta gluten-free?
Read on: Gluten-free pasta: brands & options
Read on: Gluten-free noodles: options & brands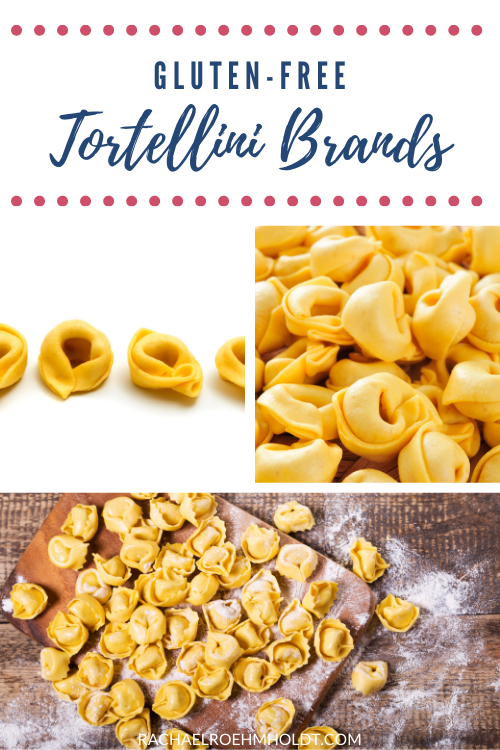 Gluten-free tortellini brands and options
If you are interested in buying premade tortellini from the store, there are a few options available to you. You may be able to find them locally or it may be easiest to buy these online through the brand websites.
Read on: Gluten-free ravioli brands
Gluten-free tortellini recipes
If you'd rather try your hand at making your own gluten-free tortellini, here are some delicious looking recipes to get you started!
If you love tortellini and you're following a gluten-free diet, I hope this post helps point you in the direction of being able to enjoy this delicious food without sacrificing your health.
Try one of the store bought brands for a quick dinner or spend some time making your own pasta and fillings if you have time to take it slow and enjoy the journey of tortellini-making.
If you loved this post, I hope that you'll share it with your friends on Facebook and pin it for future reference on Pinterest.
Love these posts? You might also find these interesting!