Find out what naan is, what it's made from, and if this food is considered safe for a gluten-free diet.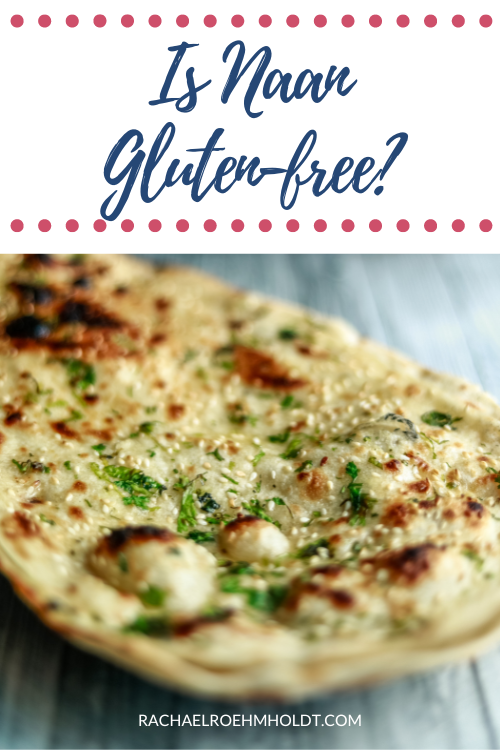 Note: I am a proud Amazon, Chomps, MunkPack, and Thrive Market affiliate and am happy to recommend their service and products to you. Please know that as an affiliate, I may receive a small commission on the products you purchase after clicking through my links. For more info, please see my disclosure policy here.
If you've ever had Indian food, you've probably heard of and maybe even enjoyed naan. This flatbread is super popular as a way to soak up flavorful sauces, so no bite of deliciousness goes uneaten.
But if you've ever tried naan bread or if you're getting started with a gluten-free diet and realizing a lot of bread contains gluten, you may have wondered about this food.
Is naan safe for folks on a gluten-free diet? What's it made of? And what are my options of enjoying naan if I'm trying to stay gluten-free?
In this post, we'll answer all these questions and help you get the answers you need to enjoy this delicious side dish while staying true to your body's needs of a gluten-free diet.
Let's talk naan!
What is naan?
Naan is a type of flatbread that originated in Southeast and Western Asia regions. This bread is yeast-leavened and baked in an oven.
It's often served alongside curries, butter chicken, paneer, tandoori chicken, and dal. Many Middle Eastern cuisines serve naan to accompany their main dishes and sop up extra juices or sauces in a dish.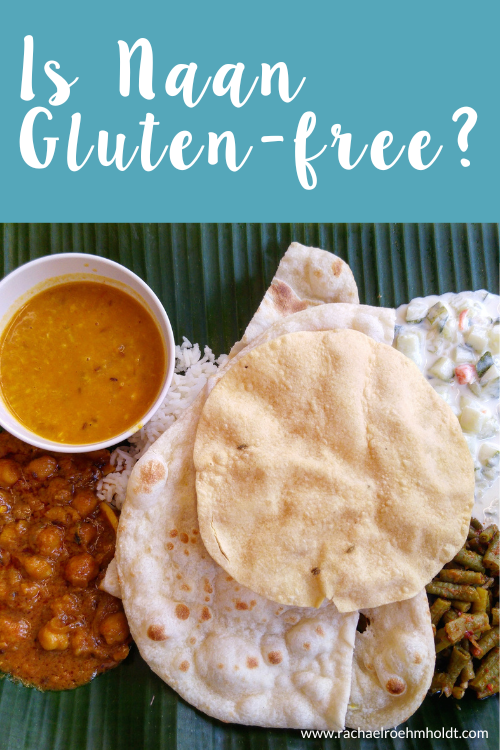 What is naan made from?
Naan is a yeast-leavened flatbread and the most common ingredients in this bread are: flour, yeast, yogurt, warm milk, butter or oil, sugar, and eggs. Many recipes also call for minced garlic to give the naan some flavor.
Different recipes call for all or only some of these ingredients. Almost all naan recipes use bread flour or white flour in their ingredients.
What is gluten?
Gluten is a protein found in most wheat products, and acts as the "glue" that helps to hold wheat, barley, kamut, spelt, farro, durum, bulgur, rye, and semolina together to maintain their shape.
You can find gluten in whole grains, but also in many processed foods as well. If you purchase wheat bread, there will be gluten in it, because wheat by nature has gluten.
Many processed foods have hidden gluten in them in the form of gluten or wheat derivatives. These are used as flavorings, binders to keep ingredients together, or other additives.
Is naan gluten-free?
Naan is generally not gluten-free as it uses bread flour or all-purpose flour. If you're getting naan at a restaurant, you can assume this food contains gluten.
You can also expect that any store-bought naan will contain flour, and therefore gluten. It's easy to confirm this before buying by reviewing the ingredients lists.
That said, naan isn't always gluten-free. You can make your own naan or find a gluten-free naan brand that will help you stick with a gluten-free diet.
In this type of naan, you'll either use a gluten-free flour blend in a recipe or buy a product that uses a gluten-free flour to make it work for a gluten-free diet.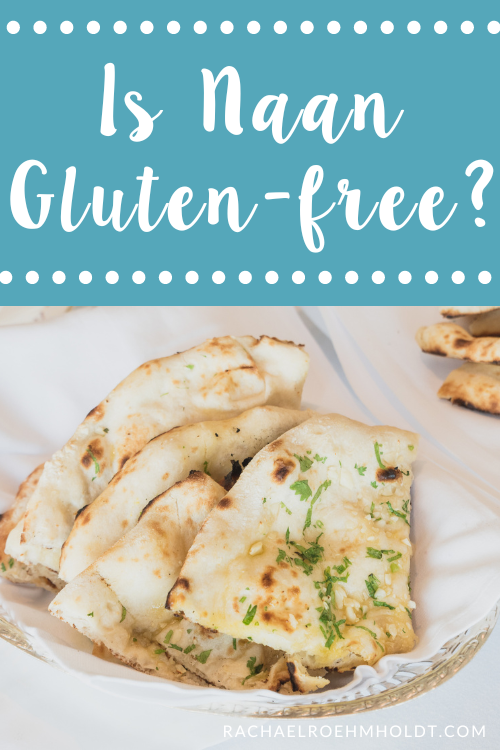 Can I buy gluten-free naan from the store?
There aren't too many options for buying naan at the store. There are a few brands, which we'll go over, but you might also have luck looking for gluten-free pita bread or making your own with a gluten-free naan bread or flatbread mix.
Gluten-free naan brands
Though there aren't a lot of gluten-free naan breads that you can find at the store, these are a few options you might look for locally or online. If you can't find them at your local grocery store, try Amazon or buy directly from the brand's website.
These options from O'Dough's aren't labeled as gluten-free, however they have no gluten ingredients listed in their ingredients lists.
A few other options that aren't truly naan, but other flatbreads that can serve the same purpose in a recipe are pita bread or flatbread. These are some options you can look for in stores or online as well.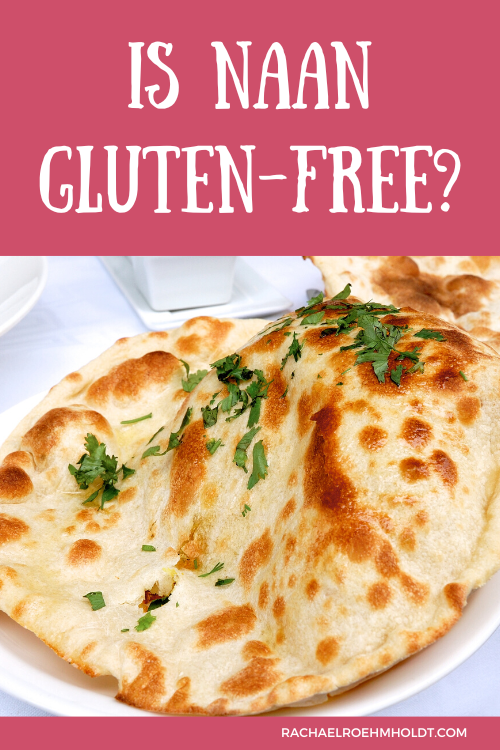 Can I make my own gluten-free naan at home?
Making your own gluten-free naan is probably the most economical way to enjoy naan on a gluten-free diet. By making your own, you get to choose the ingredients and know for certain that your final result is safe for your gluten-free diet.
Here are a few recipes to try out if you want an authentic naan for your meal without the gluten:
Is naan dairy-free?
If you avoid dairy in your diet, you'll want to know that naan is typically not dairy-free. This food is traditionally made with yogurt or Greek yogurt. It is possible to make a dairy-free naan at home, but most naan you find at grocery stores or restaurants will contain dairy ingredients.
If you've been wondering if naan is a safe option for keeping in your gluten-free diet, the answer is yes, but only if it's made with gluten-free flour. Since it's somewhat hard to come by in stores, it will probably be easiest for you to make your own gluten-free naan at home if you wish to enjoy this food with your favorite dishes. 
f you loved this post, I hope that you'll share it with your friends on Facebook and pin it for future reference on Pinterest.
Love this post? You might also want to check out these!
Find out if your favorite foods and ingredients contain gluten with these posts!