Find out if Life Cereal is safe to enjoy on a gluten-free diet, what the ingredients are, and what some gluten-free cereal options are.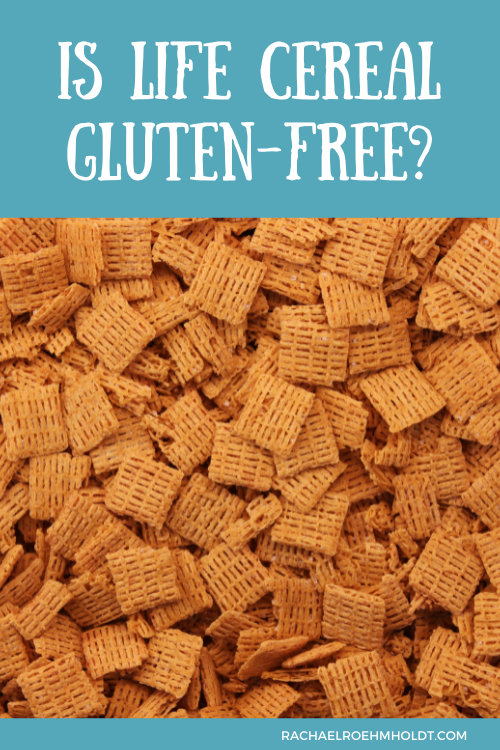 Note: I am a proud Amazon, Chomps, MunkPack, and Thrive Market affiliate and am happy to recommend their service and products to you. Please know that as an affiliate, I may receive a small commission on the products you purchase after clicking through my links. For more info, please see my disclosure policy here.
If you're a fan of eating cereal for breakfast or are a child of the '70s or '80s, you've probably heard of Life Cereal. This popular cereal is best known for its cute TV commercials and the catch phrase "He likes it! Hey Mikey!"
If you're on a gluten-free diet, I'm sure you've wondered what type of cereal are gluten-free. In this post, we're going to talk about Life Cereal.
Let's find out what Life Cereal is, what the main ingredients are, and if this cereal is gluten-free. We'll talk about some substitutions, as well as some other gluten-free cereals you can look for next time you're at the store.
What is Life Cereal?
Life Cereal is a type of cereal made by the Quaker Oats brand. Its signature square shape and pattern is well known and similar to that of Chex. This cereal has been around in the U.S. since the 1970's and has been popular ever since.
This brand of cereal comes in four different flavors: original, cinnamon, vanilla, and chocolate. The most popular is the original flavor.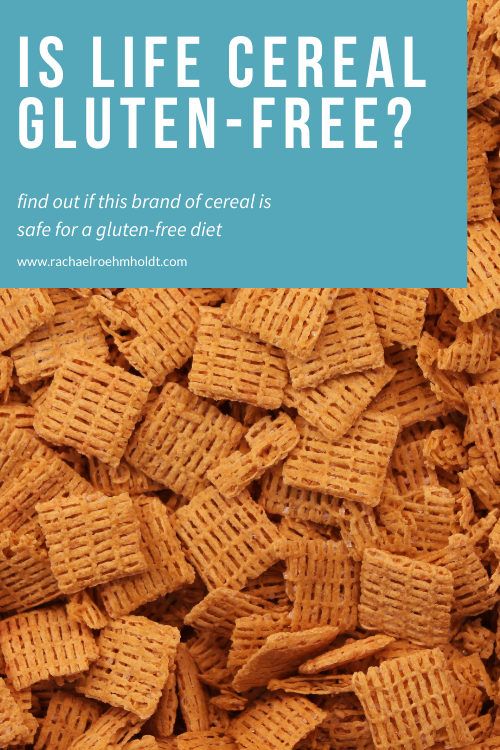 Life Cereal ingredients
The ingredients in Life Cereal in the original flavor as indicated on the side of the packaging are as follows:
"Whole grain oat flour, corn flour, sugar, whole wheat flour, salt, calcium carbonate, disodium phosphate, tocopherols (to preserve freshness), reduced iron, niacinamide*, annatto (color), thiamine mononitrate*, pyridoxine hydrochloride*, riboflavin*, folic acid*. *One of the B vitamins"
This cereal also has an allergen statement below the ingredients lists that states "Contains wheat ingredients."
What is gluten?
Gluten is a protein found in most wheat products, and acts as the "glue" that helps to hold wheat, barley, kamut, spelt, farro, durum, bulgur, rye, and semolina together to maintain their shape.
Gluten is naturally occurring, and therefore is impossible to strip away from the grain. If a grain naturally has gluten in it, there's no way to make that food gluten-free.
Gluten can be found in some cereal products in the form of wheat, wheat flour, malt flavor, or malt barley. You can also find gluten hidden in flavorings in some cereal.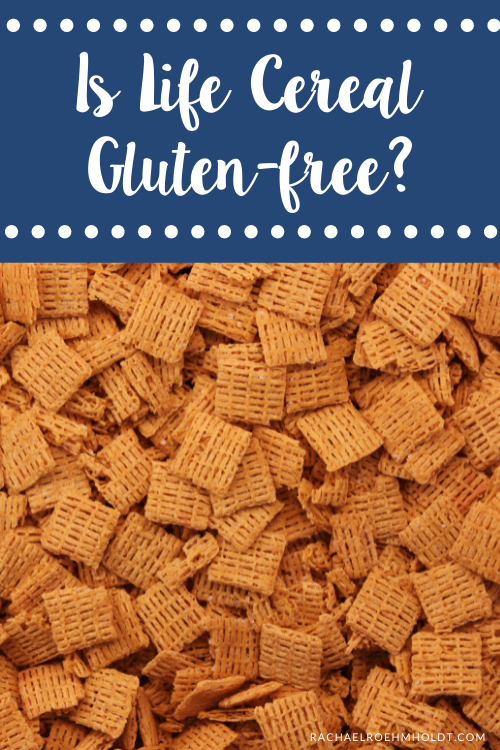 Is Life Cereal gluten-free?
The ingredients list for Life Cereal contains whole wheat flour, making this not a good gluten-free cereal option.
Is Cinnamon Life Cereal gluten-free?
Cinnamon Life Cereal also contains whole wheat flour, making it not a good choice for a gluten-free diet.
Is Vanilla Life Cereal gluten-free?
Vanilla Life Cereal is not a good option for a gluten-free diet, because it contains wheat flour in the ingredients list and also has a "contains wheat ingredients" label on the packaging.
Is Chocolate Life Cereal gluten-free?
Chocolate Life Cereal is not safe for a gluten-free diet, because it has wheat flour in the ingredients. Opt for a different chocolate flavored cereal that does have a gluten-free label on the package instead.
What can I substitute Life Cereal for on a gluten-free diet?
Though not exactly the same as Life Cereal, if you enjoy the flavor, shape, and texture, you may choose a flavor of Chex cereal that can satisfy your cereal craving.
Chex comes in a variety of flavors that could be an easy substitute for Life Cereal in your diet. Just be sure to choose one of the options that have a gluten-free label, as not all of them do. Any of the Wheat Chex varieties are not gluten-free, but those with a rice or corn Chex base are.
Try one of these flavors:
Rice Chex
Corn Chex
Peanut Butter Chex
Cinnamon Chex
Honey Nut Chex
Vanilla Chex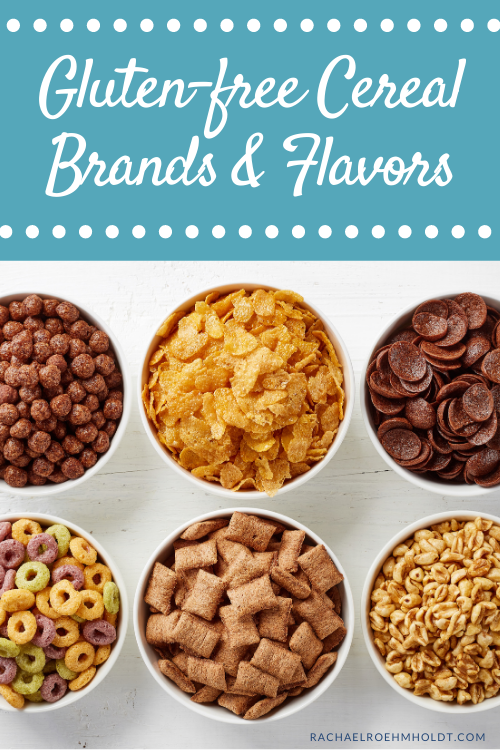 Gluten-free cereal options
If you're looking for gluten-free cereal options and brands, there are really so many! Don't miss this post where I list out as many brands and flavors that I could find that are gluten-free, and I've even marked those that are dairy-free too.
If you love Life Cereal and have been wondering how this cereal will fit into your gluten-free diet, I hope that this information has helped you get the questions you have answered. Though this cereal is not gluten-free, there are plenty of other gluten-free cereal options available on the market.
If you loved this post, I hope that you'll share it with your friends on Facebook and pin it for future reference on Pinterest.
Love this post? You might also want to check out these!
Find out if your favorite foods and ingredients contain gluten with these posts!