Find out if lentils are safe for a gluten-free diet and what to be on the lookout for when shopping for lentils.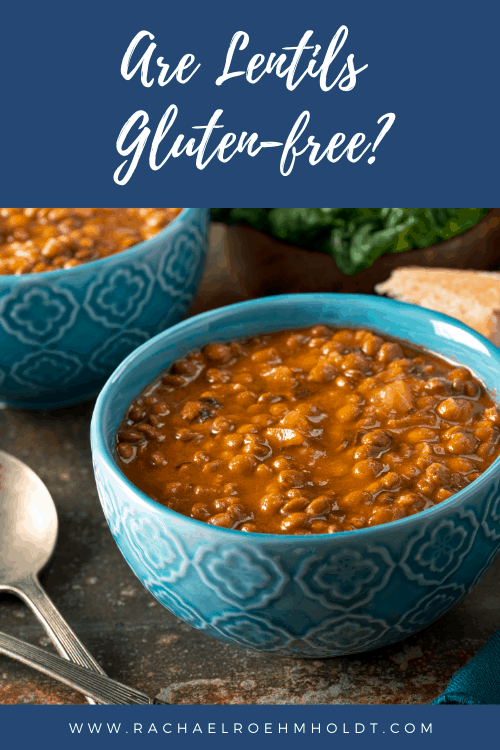 Note: I am a proud Amazon, Chomps, MunkPack, and Thrive Market affiliate and am happy to recommend their service and products to you. Please know that as an affiliate, I may receive a small commission on the products you purchase after clicking through my links. For more info, please see my disclosure policy here.
Lentils are a versatile and high protein legume that you can find at most grocery stores. They're a great option if you are on a budget, because they're pretty inexpensive for the nutritional value you get from them.
You can buy lentils both dried and canned, and they can be used in soups, stews, and salads. They can be enjoyed both warm and cold – see, they're extremely versatile!
If you follow a gluten-free diet, you know that just because something has nutritional value doesn't mean it's going to make you feel good. In some cases, gluten hides in even the healthiest foods.
In this post, we're going to dive into finding out if lentils are gluten-free, why lentils are sometimes not considered gluten-free, and what to look for at the store when shopping for lentils.
What is gluten?
Gluten is a protein found in most wheat products, and acts as the "glue" that helps to hold wheat, barley, kamut, spelt, farro, durum, bulgur, rye, and semolina together to maintain their shape.
You can find gluten in whole grains, but also in many processed foods as well. If you purchase wheat bread, there will be gluten in it, because wheat by nature has gluten.
Many processed foods have hidden gluten in them in the form or gluten or wheat derivatives. These are also in the form of flavorings, binders to keep ingredients together, or other additives.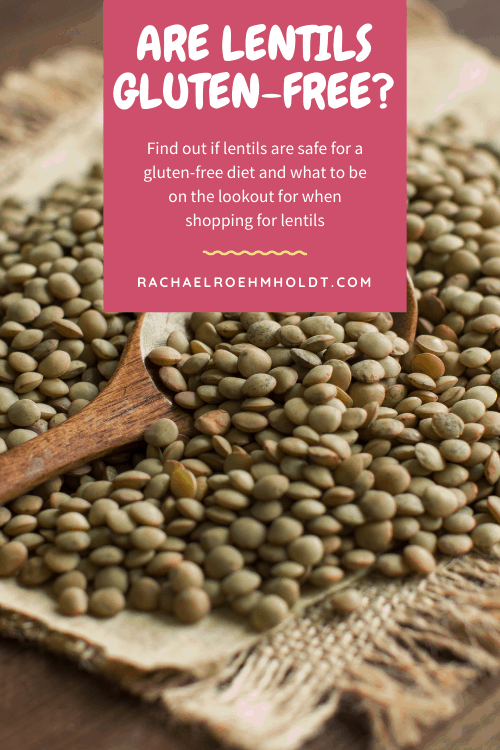 Are lentils gluten-free?
Lentils are naturally gluten-free and offer a great source of protein and fiber. They are from the legume family and are great in soups, salads, and as side dishes.
Lentils come in different colors and varieties: brown lentils, green lentils, red lentils, yellow lentils, black beluga lentils, and puy lentils. All of these are naturally gluten-free, assuming you've been able to ensure there's no opportunity for cross contamination.
Lentils have a pretty neutral flavor, so they can take on a lot of spices and seasonings to flavor them any way you want.
If you follow a gluten-free diet, these are a great protein source to add to your diet, however there are some things you'll want to keep in mind before you buy them.
You can even find pastas made with lentil flour that are gluten-free. Look for these at your local grocery store and be sure to check ingredients lists before purchasing.
Why are lentils sometimes not considered gluten-free?
While lentils themselves are naturally gluten-free, they are often grown in fields that are close to neighboring gluten-containing grains, making them prone to contamination when harvesting.
They might also be processed in the same facilities and on the same equipment as other grains that contain gluten.
If you are super sensitive to gluten and even trace amounts from cross contamination affect you and your body, be sure to look for a brand with a gluten-free label on the package. You'll also want to avoid using bulk bins to buy your lentils, beans, and other grains.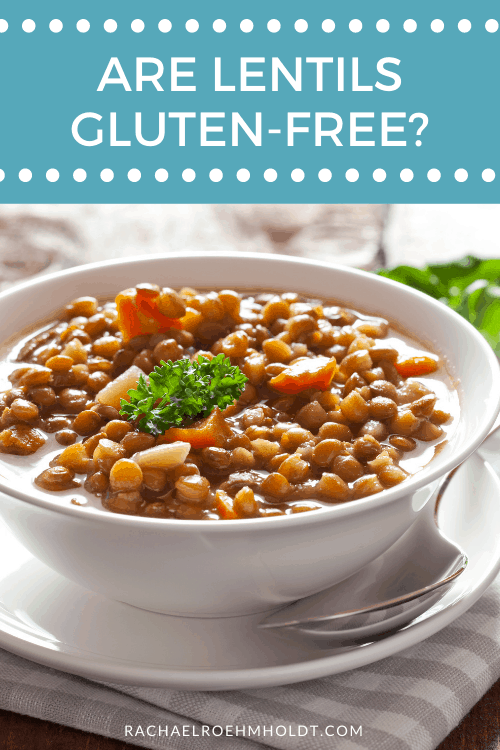 How to make sure your lentils are gluten-free
To be sure the lentils you are buying are gluten-free, you'll want to look for a gluten-free label or note indicating if the lentils have been processed on a dedicated gluten-free line.
If you see a note on the packaging that states "processed in a facility that also processes wheat," you may want to avoid this package and look for something else.
In order for any packaged food to have a gluten-free label, the FDA requires a product to have less than 20ppm of gluten in the product in order to carry that label.
You can also look for a certified gluten-free label, which means that the brand has hired a company to test their products on their behalf.
Are canned lentils gluten-free?
Depending on the brand you purchase and what the facility and processing is like, canned lentils most likely will be gluten-free, but you'll want to do your due diligence to look for a gluten-free label before buying.
Are Goya lentils gluten-free?
Canned Goya lentils are gluten-free, according to their website. I wasn't able to verify if their dried lentils are gluten-free or not. Review the packaging before buying.
If you loved this post, I hope that you'll share it with your friends on Facebook and pin it for future reference on Pinterest.
Love this post? You might also want to check out these!
Find out if your favorite foods and ingredients contain gluten with these posts!