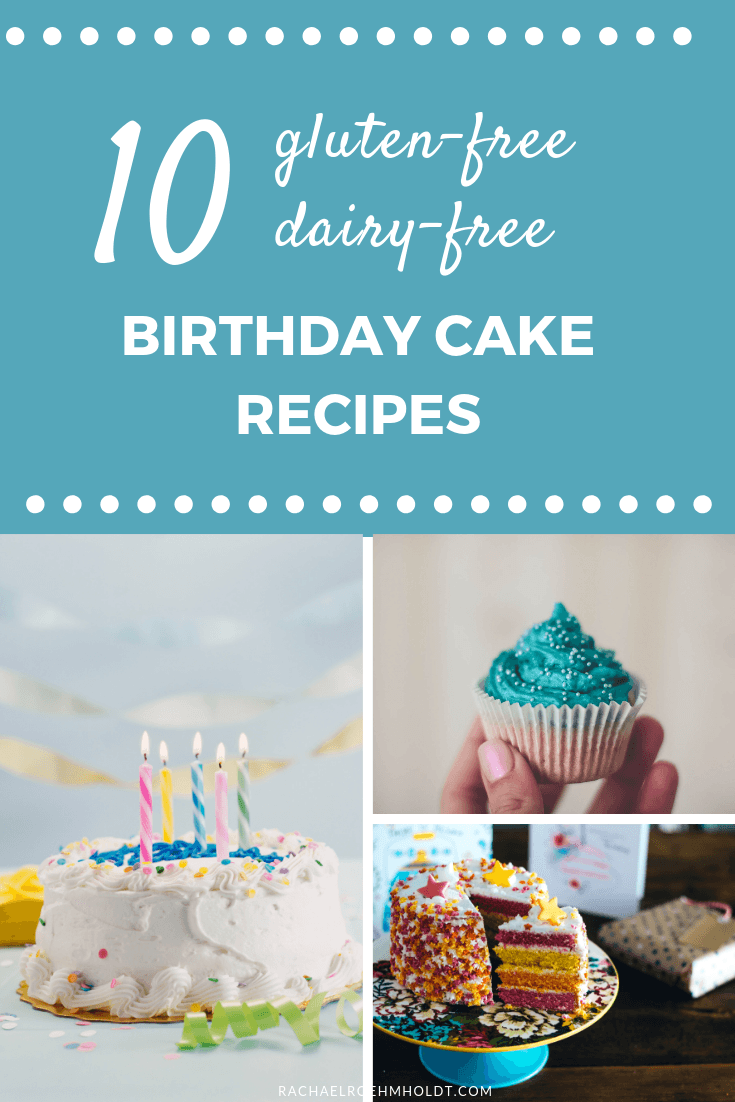 Have a birthday coming up but no cake recipe? Check out these 10 gluten-free dairy-free birthday cake recipes perfect for your gluten and dairy-free diet!
Note: I am a proud Amazon, Chomps, and Thrive Market affiliate and am happy to recommend their service and products to you. Please know that as an affiliate, I may receive a small commission on the products you purchase after clicking through my links. For more info, please see my disclosure policy here.
I've been gearing up for my birthday in the past couple of weeks, and getting excited about our mini vacation away to a little mountain town about 3 1/2 hours away. I'm actually away today enjoying the tourist life!
You may have seen that last week I shared my Top 5 picks for gluten-free dairy-free cake mixes and dairy-free frosting, and if you haven't be sure to check those out.
But if you're more of a from-scratch baker or like to have full control over the ingredients in your baked goods, this post is for you! I've put together a nice little roundup of 10 gluten-free dairy-free birthday cake recipes that are sure to be a crowd pleaser!
Today is my birthday, which is why I wanted to share this sweet roundup of some delicious gluten-free dairy-free birthday cake recipes with you!
Read on: Is angel food cake gluten-free?
Read on: The best dairy-free icing brands
Read on: 25 Dairy-free frosting recipes
Gluten-free Dairy-free Birthday Cake Recipes
Funfetti cake used to be my all-time favorite cake when I was a kid, so this gluten-free dairy-free version is a wonderful find!
You can get the same taste without the gluten by using gluten-free flour, canned coconut milk, eggs, vegan butter, and a few other pantry staples. Don't forget to top your cake with loads of sprinkles!
This gluten-free dairy-free funfetti cake is a delicious white cake filled with colorful sprinkles and tasty dairy-free frosting.
Just be sure to use a gluten-free flour blend without xanthan gum for this recipe you'll need to add that separately to make this cake work for you. Enjoy this super fun birthday cake at your next birthday party!
3. Gluten-free Dairy-free Freezer Cake
I was just talking with a friend recently about how her husband still loves ice cream cake. I haven't had one since I was a kid and seeing this recipe just brought me right back to childhood.
Layers of dairy-free ice cream are stacked with gluten-free dairy-free chocolate sandwich cookies, and the whole thing is topped with coconut whipped cream. This one is super simple and great for the summer, because theres no baking required!
4. Gluten-free Vegan Strawberry Cake
If you love strawberries, this gluten-free vegan strawberry cake is for you. Instead of strawberry jam or artificial flavoring, this recipe is made with fresh strawberry puree.
This cake bakes up a beautiful pink color and if you want even more pink, you can add some natural beetroot powder for extra coloring.
5. Dairy-free Classic Yellow Cake
You don't have to live without cake when you go gluten and dairy-free, and this recipe is proof. Swap the cake flour for a gluten-free version to make it 100% gluten-free and dairy-free.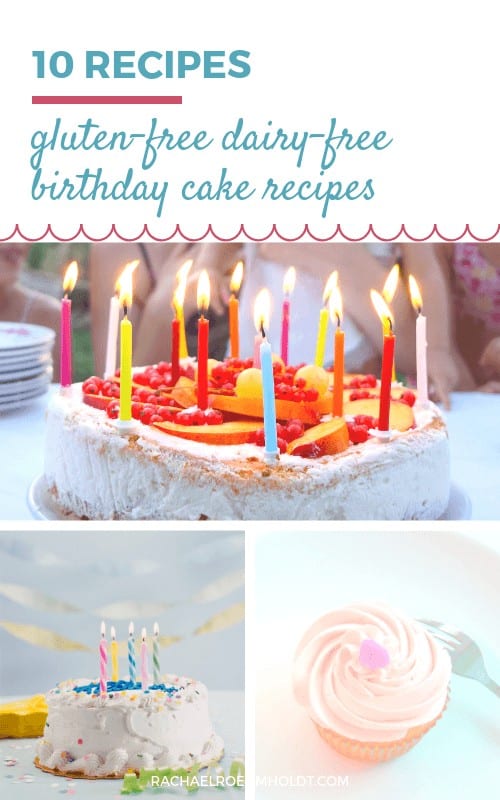 Top 10 Ingredients for Gluten-free Dairy-free Cakes:
6. Vegan Vanilla Birthday Cake
This vegan vanilla birthday cake promises to be fluffy and moist even without the butter or eggs. To make this dairy-free cake gluten-free too, make sure to swap out the flour for a gluten-free flour blend.
7. Better Than Carvel Homemade Gluten-free Vegan Ice Cream Cake
Now I have no idea what Carvel is, but assuming what I can from this post, its some amazing restaurant Im missing out on. This ice cream cake is gluten-free, dairy-free, and made with chocolate cashew ice cream.
8. The Best Gluten-free Cake Recipe
This best gluten-free cake recipe is another tasty take on a classic yellow cake. Be sure to follow the directions on this one carefully if you make any swaps, they might not turn out how you expect.
9. Allergy Safe Cake and Cupcakes
This tasty vanilla cake is both dairy-free and egg-free, but you'll need to make it gluten-free by swapping out the flour for a gluten-free flour blend. Make this one into cakes or cupcakes for a tasty and allergy-safe option for any birthday party or special event.
10. Dairy-free & Egg-free Vanilla Confetti Cake
This dairy-free and egg-free vanilla confetti cake is a great option for you if you're gluten-free, dairy-free, and egg-free. You'll need to swap out the flour for a gluten-free flour blend to make this one gluten and dairy-free friendly.
Top 10 Tools for Gluten-free Dairy-free Cakes:
Looking for some gluten and dairy-free cake ideas? Check out these posts!
Gluten and Dairy-free Cake
Try these gluten and dairy-free cake recipes and products for your next birthday, gathering, or celebration!