Let's face it – this winter hasn't been all that kind. Even though I don't live on the east coast where snow and storms have been the norm for weeks on end, we're still dealing with the cold, wind and rain like everybody else. It's the kind of weather that makes you want to hunker down with a cup of hot cocoa and read a book by the fire until it passes. It certainly isn't smoothie weather.
And yet, smoothies are always a year-round staple in my diet since they're one of my favorite ways for getting a few extra servings of fruits and vegetables in. When I think of drinking smoothies, I think of summer time, fresh berries, and tropical fruits. I also think of hot weather, trying to cool off with a cold drink in hand, and wearing shorts and flip flops to get through the warm days. Not exactly how things have been lately weather-wise.
Even though the weather isn't necessarily "smoothie weather," that hasn't stopped me from enjoying them in the dead of winter. While I'm desperately counting down the days until spring arrives, here are five great additions I've been including in my smoothies to keep them aligned with the season so I can fill up, stay warm, and enjoy them without freezing my toosh off.
Spices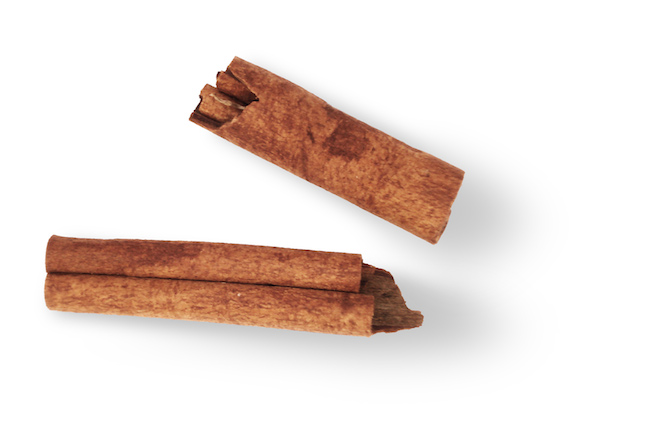 Warm your body through with some spices, like ginger, cinnamon, cloves or turmeric. Not only does this mix up the flavor of your smoothie, but you're giving your body the added benefit of boosting your immunity with these spices.
Nut Butters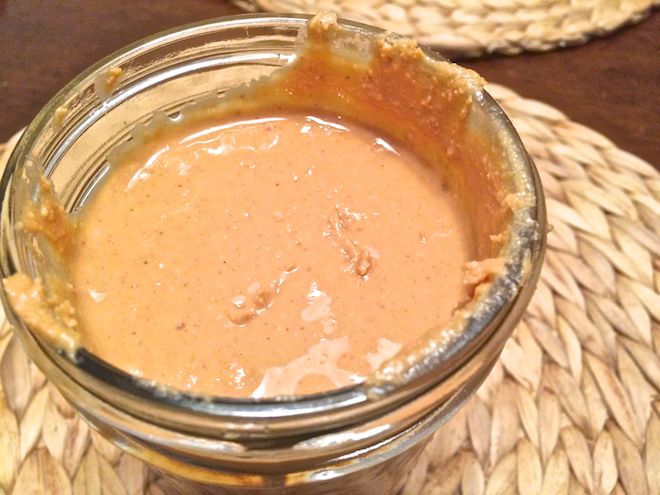 Healthy fats and protein are an excellent addition to your winter smoothies to keep you feeling full longer and will keep your blood sugar nice and stable as you're digesting it. Peanut butter is quite popular, but also consider trying almond butter, sunflower butter, cashew butter or even walnut butter. Get creative with your favorite nuts to try this smoothie addition out!
Leafy Greens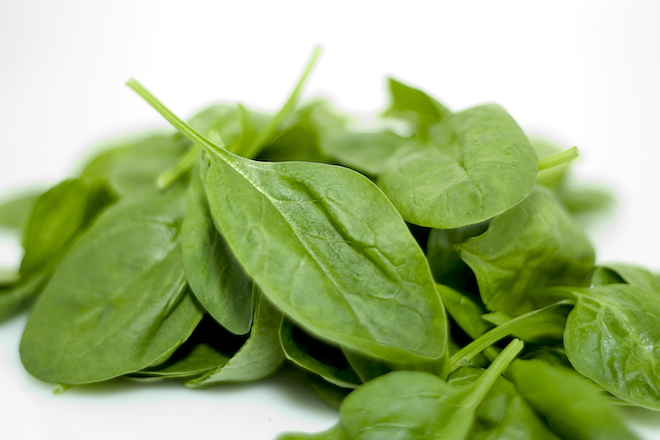 As always, greens are an excellent addition to your smoothies as they're a great source of Vitamin K, C, and E as well as calcium, potassium and magnesium. Plus if you add a green that is quite mild, like swiss chard or spinach, you likely won't even taste the difference between a green smoothie and your fruit smoothies.
Whole Grains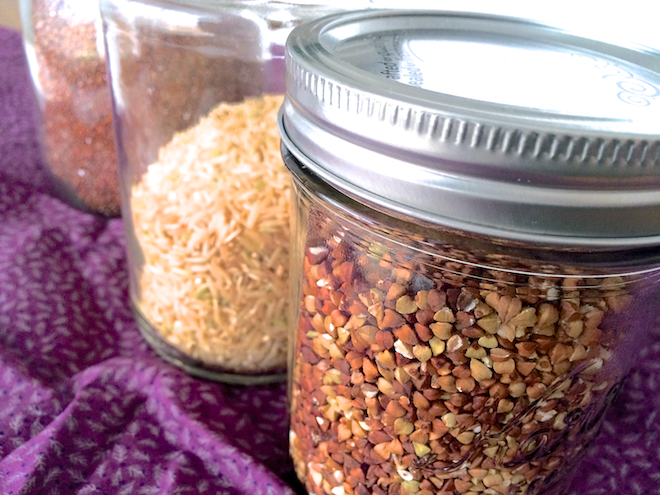 In the winter, I'm always looking for a little more heft in my breakfasts and snacks and adding even just a quarter to half a cup of whole grains to my smoothies tends to tide me over for longer and keeps me feeling great. I'd recommend trying rolled oats, cooked quinoa or kasha to bulk of your smoothies in the winter.
Winter Citrus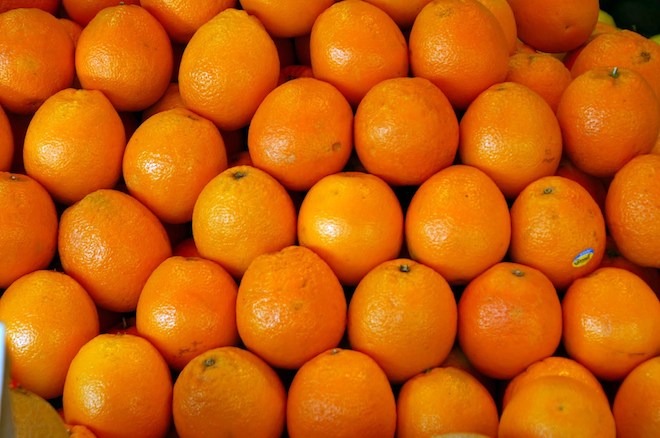 Eating seasonally is important year round, so as a great way to incorporate what nature has provided to us in the winter – citrus is an excellent addition to your smoothies. Try any that you like – lemons, limes, grapefruit, oranges or any other variety. They'll provide that extra boost in calcium and they taste great too!
Here's a quick and easy winter smoothie recipe that's not only filling, but will keep you warm and happy to enjoy your smoothies even through the cooler months.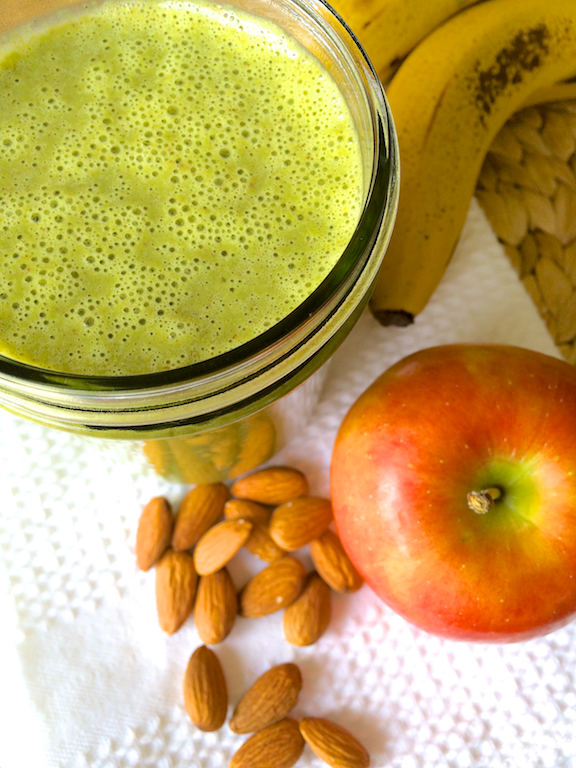 Deliciously Satisfying Winter Green Smoothie
Ingredients
1 apple, cored
1 banana, peeled
2 tablespoons almond butter
Handful of spinach
Dash of cinnamon
1-2 cups of water (depending how thick or thin you like your smoothies)
Directions
Add all ingredients to your blender and blend until smooth. Transfer to a glass and enjoy!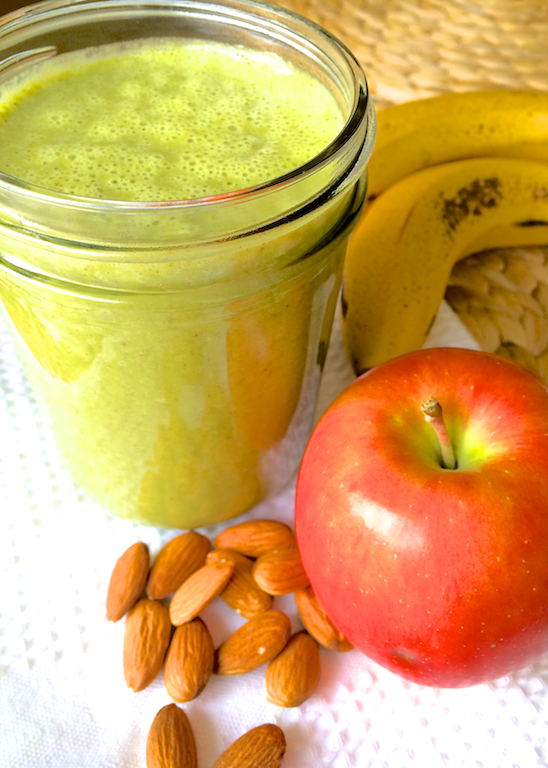 Winter-time Smoothie Bonus tip!
There's no rule "out there" stating that smoothies have to be served cold. Warm your smoothie up on the stove if you'd rather drink something that keeps your body temperature stable than chills you to the bone.
Love this post? You might want to check out these posts!
Check out these great posts that are perfect for sticking with your gluten and dairy-free diet all through the winter months.