I don't know about you but sometimes Monday morning rolls around and I have a busy day ahead with a very empty fridge for all three meals. Although I try to stay organized with my menu planning, sometimes – especially the weekends – get by me before I can get to the store.
One of my best tips for staying healthy on my gluten-free dairy-free diet is to have meals prepared and sitting in my freezer for days just like that. All I have to do is plop a frozen pouch of food from the freezer straight into my crockpot and turn it on. By 5:00, dinner is done and I don't have to think one more minute about dinner all day long. Thank goodness.
In this post, I wanted to share with you how I put my freezer meals together, because although it can seem totally daunting to figure out how to get everything organized and prepared… it's really super simple. I'll show you how I do it in five easy steps.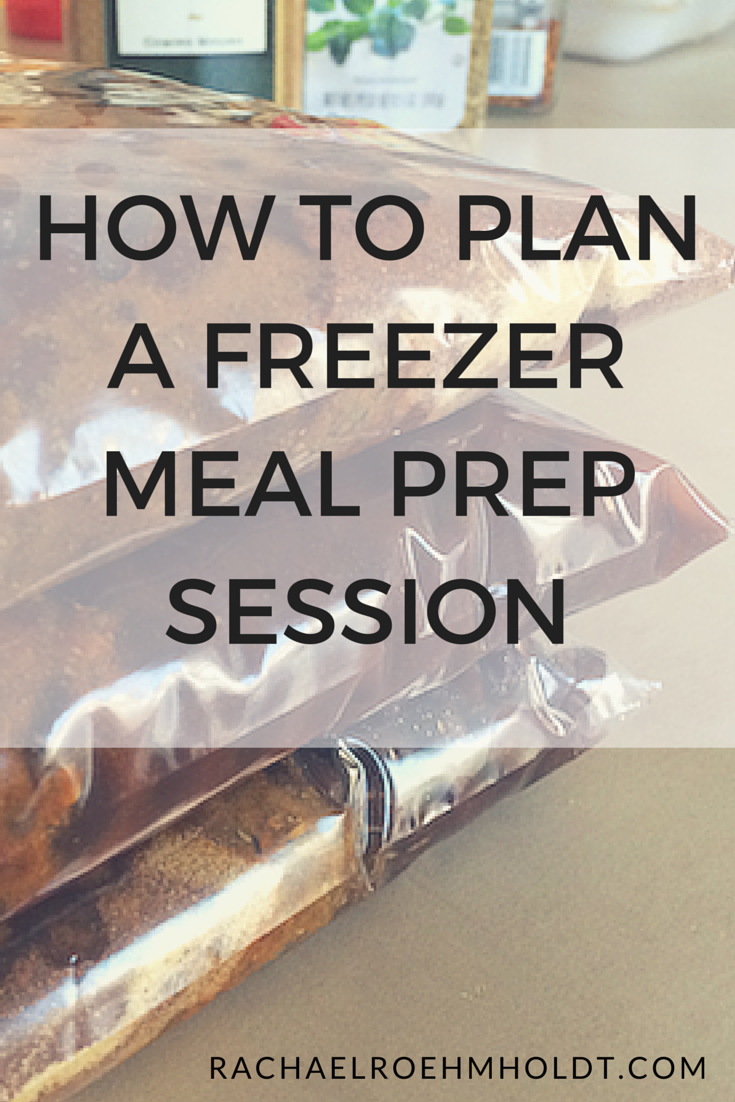 1. Choose recipes that look good to you.
They can be specific freezer recipes, crockpot recipes, or recipes that you know will freeze really well. (Check out my Pinterest board dedicated to great freezer meal ideas here)
2. Decide how many meals you want to make.
A great tip is to make at least two or three of each recipe, so you can buy ingredients in bulk and maximize your time in the kitchen chopping and prepping. There really isn't much difference in time chopping veggies for one freezer meal or three, so do yourself a favor and multiply to get even further ahead.

3. Make a shopping list and buy ingredients in bulk.
When you make multiple freezer packages of the same recipe, you'll need to buy even more of the same ingredients. This is where Costco or other bulk store membership really comes in handy to help you save some money.
4. Get prepared with freezer bags, Sharpies, measuring cups and spoons, knives and cutting boards.
Before you get to work chopping and preparing your meals, get everything out that you'll need for your prep session. This will save you from scrambling around the kitchen with raw chicken juice on your fingers while rifling around in the drawer for a marker to write on the label of your freezer bag. Have everything at the ready to get ahead.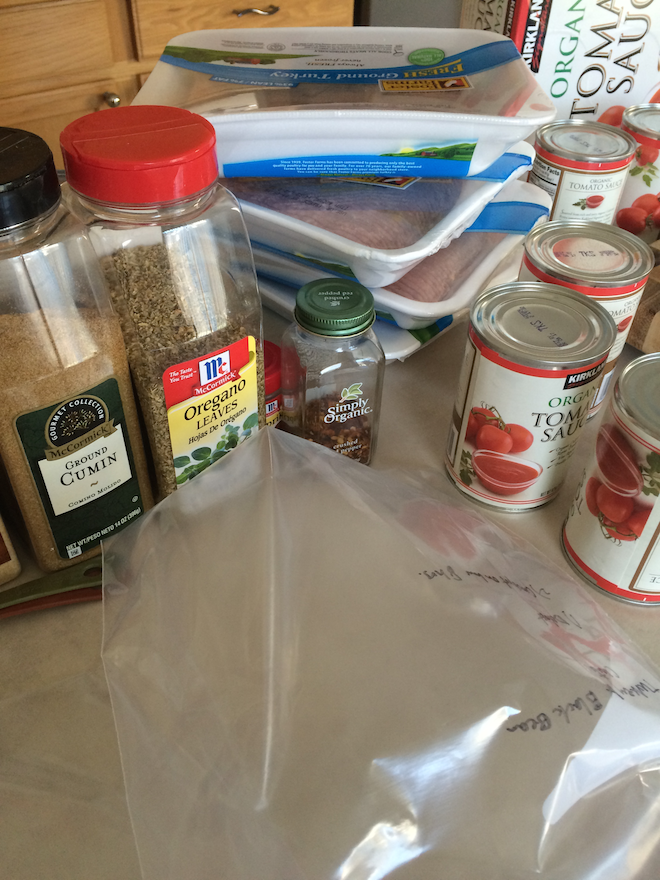 5. Get to work putting your meals together.
Do all like activities together to make for quick work. Do all your veggie chopping at once, cut the meat at once, measure out spices at the same time, and start packaging the meals at the same time. It's easier to work in an assembly line method rather than assembling one bag at a time.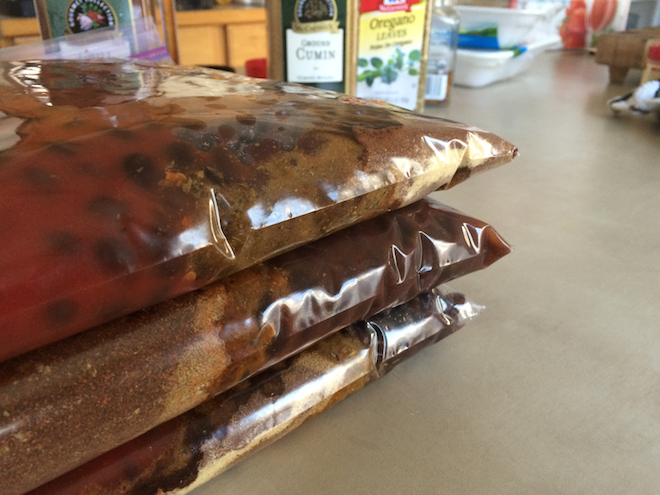 Want a few sample freezer meal recipe ideas and shopping list? Click here.
Want more menu planning and meal prep ideas? Check out these posts!
Find some menu planning and meal prepping tips and recipes in these posts!