Find out what Starburst Jelly Beans flavors and varieties they come in. Plus find out if this candy is safe for a gluten-free diet.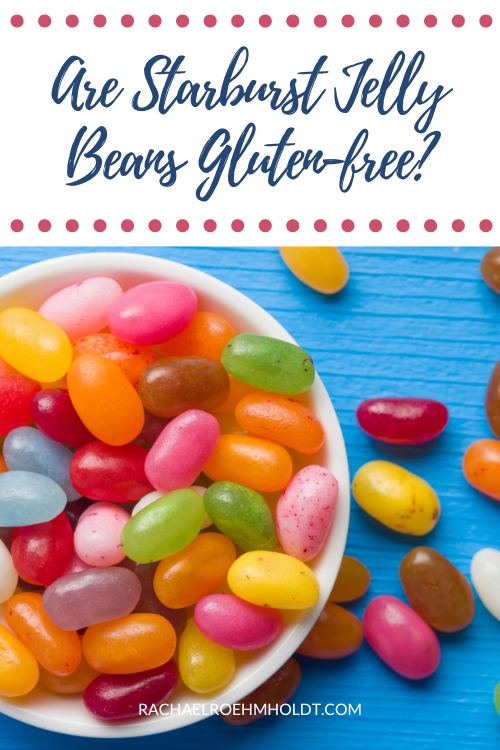 Note: I am a proud Amazon, Chomps, MunkPack, and Thrive Market affiliate and am happy to recommend their service and products to you. Please know that as an affiliate, I may receive a small commission on the products you purchase after clicking through my links. For more info, please see my disclosure policy here.
If you're finding yourself staring at the candy aisle with the Easter holiday or spring season on the horizon, you probably haven't missed Starburst Jelly Beans sitting on the shelf.
These jelly beans come in a bright yellow bag with big red letters, easily calling out to you "buy me! I taste like your favorite candy!"
And it's true. Starburst Jelly Beans do taste like their chewy square individually-wrapped counterparts.
But if you're getting started with a gluten-free diet or have been at it for a while, you may have wondered about this jelly bean and how it will fit in with your diet.
Are Starburst Jelly Beans gluten-free? What ingredients are in them? Can I give them to my gluten-free kid? What else do I need to know about them before buying them?
If you've been asking yourself any of these questions, you're in the right place. Find out the answers to all of these questions here in this post.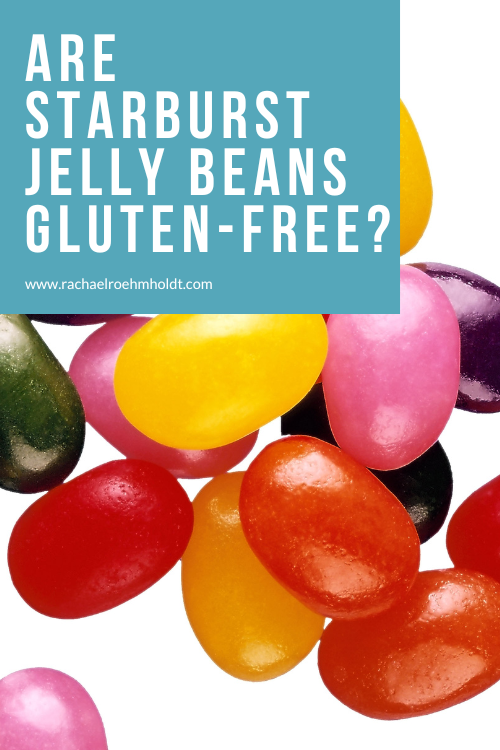 What are Starburst Jelly Beans?
Starburst Jelly Beans are a brand of jelly beans that are popular around the Easter holiday or springtime in the US. These jelly beans are said to taste like Starburst candy and come in a variety of fruity flavors.
Though they're available throughout the year, you'll find them most commonly when spring rolls around and the Easter candy is out at grocery stores.
Starburst jelly beans come in vibrant colors like pink, orange, red, green, and purple. These correspond to their various flavors, which we'll get to next.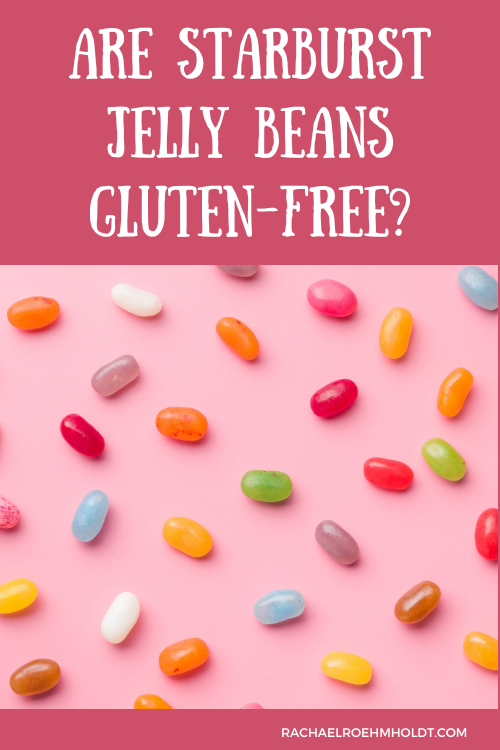 What flavors and varieties do Starburst Jelly Beans come in?
Starburst Jelly Beans come in a few different varieties and flavors. Here is their current product lineup and what you can expect to find at the store:
Original
Strawberry
Cherry
Orange
Green Apple
Grape
Lemon
Very Berry
Strawberry
Raspberry
Blackberry
Blueberry
Tropical
Strawberry Banana
Kiwi Strawberry
Mango Melon
Tropical Punch
Pineapple Orange
Watermelon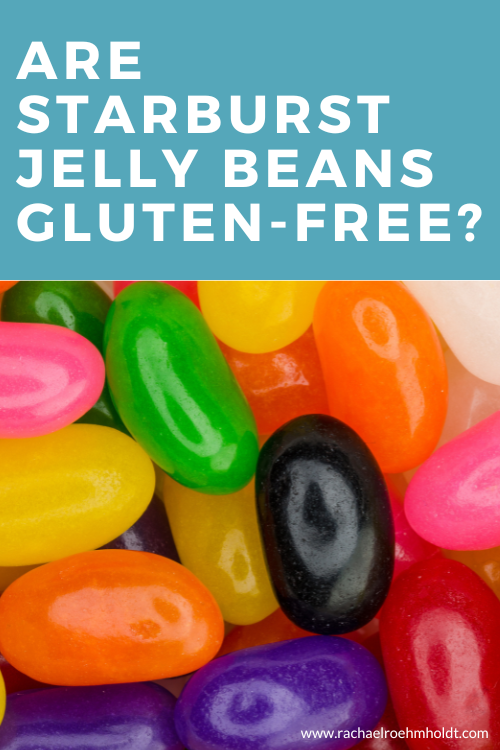 Ingredients in Starburst Jelly Beans
According to the Starburst website, these are the ingredients you can find in their Original flavored jelly beans:
"Sugar, Corn Syrup, Modified Corn Starch; Less than 2% of: Citric Acid, Acacia, Apple Juice from Concentrate, Natural and Artificial Flavors, Sodium Citrate, Carnauba Wax, Colors (Yellow 5, Red 40, Yellow 6, Blue 1, Titanium Dioxide), Mineral Oil, Beeswax."
What is gluten?
Gluten is a protein found in most wheat products, and acts as the "glue" that helps to hold wheat, barley, kamut, spelt, farro, durum, bulgur, rye, and semolina together to maintain their shape.
Gluten is naturally occurring, and therefore is impossible to strip away from the grain. If a grain naturally has gluten in it, there's no way to make that food gluten-free.
Gluten or other wheat derivatives are sometimes added to foods as a flavoring or binder.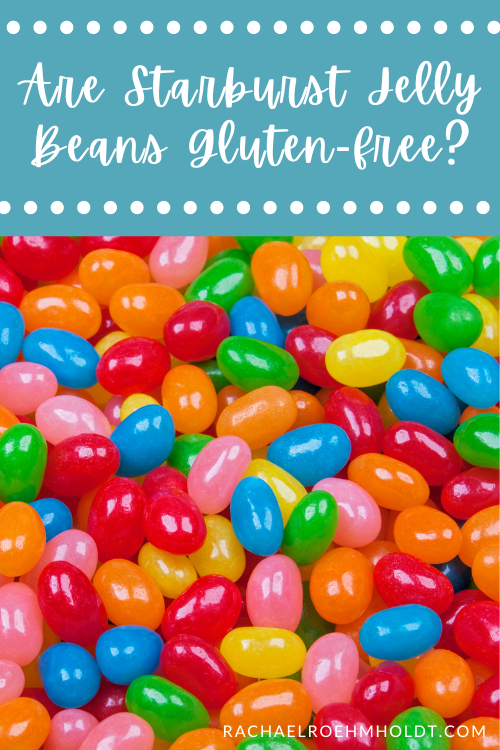 Are Starburst Jelly Beans gluten-free?
Starburst jelly beans don't have any gluten ingredients in their ingredients list making them generally safe for anyone on a gluten-free diet.
Without a gluten-free label, we know that there is a potential for cross contamination, so be aware of that and how your body reacts to trace amounts of gluten before buying or eating.
Read on: Are jelly beans gluten-free?
Read on: Are Starburst gluten-free?
If you love Starburst Jelly Beans at Easter or any time of year, I hope this information has been helpful for you.
Though Starburst Jelly Beans contain no gluten ingredients, there are no gluten-free labels on the packages either. So keep this in mind to help you determine if this candy is right for you and your diet.
If you loved this post, I hope that you'll share it with your friends on Facebook and pin it for future reference on Pinterest.
If you're looking for more info on your favorite candy brands, find out if they're gluten-free in these posts!