Find out if Frosted Flakes contain gluten, what to look for in gluten-free frosted flakes, what brands to buy, and where to find them.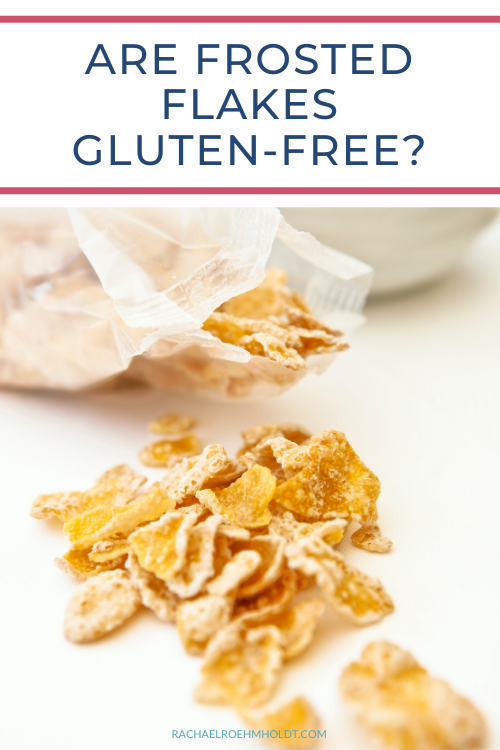 Note: I am a proud Amazon, Chomps, MunkPack, and Thrive Market affiliate and am happy to recommend their service and products to you. Please know that as an affiliate, I may receive a small commission on the products you purchase after clicking through my links. For more info, please see my disclosure policy here.
Cereal is a go-to choice for many folks who like a quick breakfast in the morning. I grew up eating cereal for breakfast before rushing to the bus stop. And Frosted Flakes was one of my favorite cereals.
If you're new to a gluten-free diet or you've been at it for a while, you know that looking at each and every food that enters your body to find out if it contains gluten is a necessity.
That's why today, we're looking at a specific type of cereal that you may be wondering whether you can continue enjoying it on your gluten-free diet. Whether you're just starting with a gluten-free diet or you've been at it for a while, let's find out where Frosted Flakes fall into the gluten-free world.
In this post, we're going to dive into Frosted Flakes and find out if this type of cereal is gluten-free, what it's made of, and I'll give you some brands to be on the lookout for next time you're shopping.
We'll wrap this whole post up with some recommendations on where to buy gluten-free frosted flakes and even answer the question: are frosted flakes dairy-free?
Frosted Flakes Ingredients
According to the Kellogg's Frosted Flakes website, this cereal contains:
"Milled corn, sugar, malt flavor, contains 2% or less of salt. Vitamins and Minerals: Iron (ferric phosphate), niacinamide, vitamin B6 (pyridoxine hydrochloride), vitamin B2 (riboflavin), vitamin B1 (thiamin hydrochloride), folic acid, vitamin D3, vitamin B12."
What is gluten?
Gluten is a protein found in most wheat products, and acts as the "glue" that helps to hold wheat, barley, kamut, spelt, farro, durum, bulgur, rye, and semolina together to maintain their shape.
Gluten is naturally occurring, and therefore is impossible to strip away from the grain. If a grain naturally has gluten in it, there's no way to make that food gluten-free.
Gluten can be found in some cereal products in the form of wheat, wheat flour, malt flavor, or malt barley. You can also find gluten hidden in flavorings in some cereal.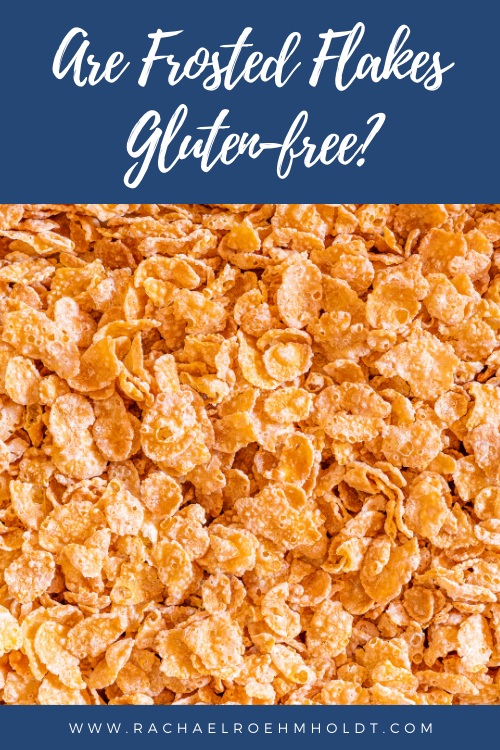 Are Frosted Flakes gluten-free?
Frosted Flakes contain malt flavor, which is derived from barley. Barley is a grain that contains gluten. This cereal is not gluten-free and is not a good option for folks following a gluten-free diet.
Are Frosted Flakes dairy-free?
Frosted Flakes contain no dairy ingredients, making this a fine option for people who are dairy-free and can still eat gluten.
Are Frosted Flakes vegan?
Frosted Flakes contain no animal products, however if you avoid sugar and Vitamin D on your vegan diet, you may want to avoid this product.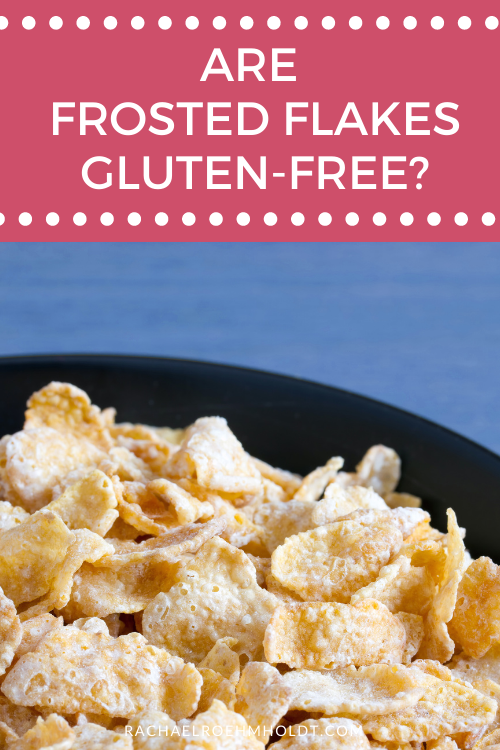 Gluten-free Frosted Flakes Alternatives
If you're looking for Frosted Flakes cereal without gluten, there are a few options you might want to try out. Here are some brands that you can look for next time you're shopping.
Although these aren't quite the corn flakes that Frosted Flakes are known for, they are a good gluten-free option for a frosted cereal.
Most flavors of Cheerios cereal are gluten-free and you can look for the gluten-free label on the packaging before you buy it. These are also dairy-free too.
This cereal is gluten-free and grain-free, and has 10 grams of protein per serving. This option is gluten-free, but does contain milk so it is not a dairy-free cereal option.
Read on: Are Cheerios gluten-free?
This brand is from Nature's Path and made more for kids than adults. It is made from cornmeal, cane sugar, and sea salt.
It has a certified gluten-free label on it, so it has been verified to contain less than 20ppm of gluten in the product.
This option is more similar to corn flakes than frosted flakes, but are a good option if you're looking for a sweet flake cereal for your gluten-free diet. These are also dairy-free, score!
Read on: Are Corn Flakes gluten-free?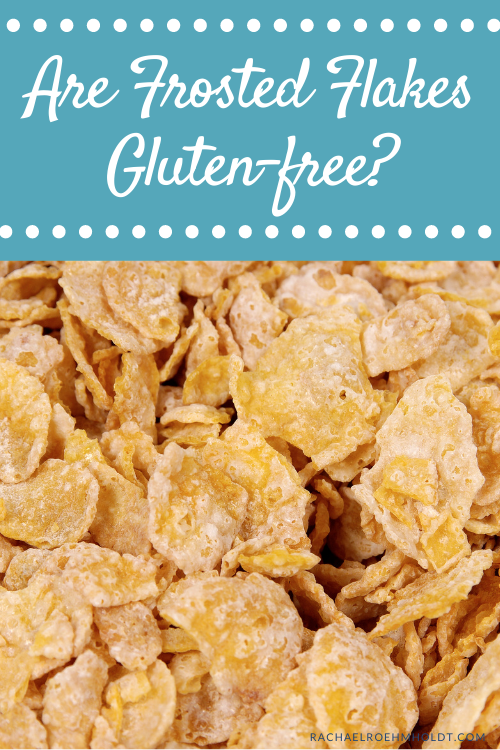 Where to buy gluten-free frosted flakes
While the Frosted Flakes brand doesn't carry a gluten-free option, you can try to look for any one of these other cereals at your local grocery store.
Out of the list, Frosted Cheerios are likely the easiest to find at most grocery stores, followed by the Nature's Path and Envirokidz options.
If you can't find any of these alternatives, look online through Amazon or another online store, like Thrive Market.
If you'd love more breakfast ideas, be sure to read The Ultimate Gluten-free Dairy-free Breakfast Guide.
If you love enjoying a bowl of frosted flakes for breakfast or giving it to your little ones who need to avoid gluten, I hope that you've found the information you need to make an informed choice when you're at the grocery store next.
f you loved this post, I hope that you'll share it with your friends on Facebook and pin it for future reference on Pinterest.
Gluten-free Cereal
Find out what your options are for gluten-free cereal, brands to look for, and discover if your favorite cereals are gluten-free.