For the last few years, I've had a secret weapon in my kitchen. It's bubbly, tastes slightly acidic, and has a weird "thing" floating around in the bottom.
Kombucha is my go-to drink for just about anything.
Have a stomach ache? Drink kombucha.
Need an energy boost? Drink kombucha.
Eat something gluten-y and need an instant pick-me-up? Kombucha again.
This magical drink called kombucha isn't just some strange drink for hippies, although I used to think so when I first heard of it. It's a fermented beverage made of tea, sugar, and a SCOBY (symbiotic culture of bacterial yeast). Basically a big freaking mushroom.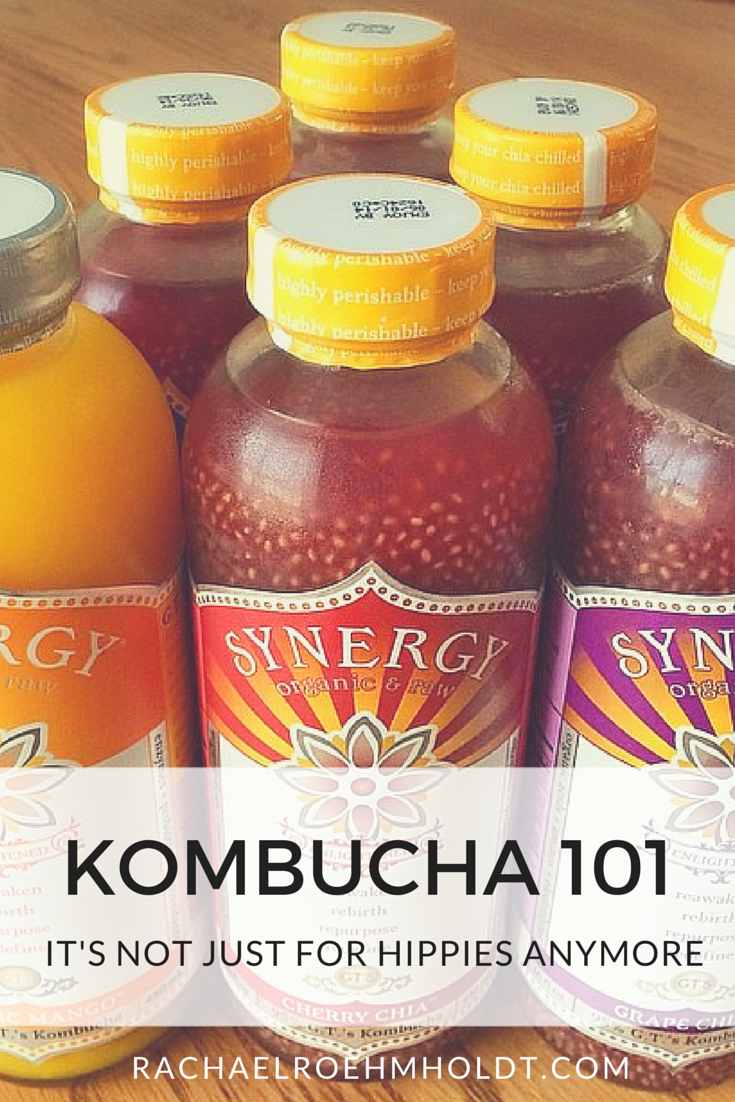 Right. So it's not just for hippies, even though it's basically a fermented-tea-mushroom drink. And some people think it tastes like vinegar.
So… with all of that, I'm going to convince you today to give kombucha a try.
Why?
Because it's SO great for you – especially if you're dealing with any sort of gut issues, food intolerances, or allergies. [Read more…]