Can I let you in on a secret?
I'm not really that great at baking. I'm not the world's worst baker – I don't think I've ever burned anything that I've baked more than once or twice.
But baking is seriously intimidating without any sort of recipe for me. It's why I often use cookbooks and pre-made recipes for most of my baked goods.
Especially in the gluten-free space… it's downright overwhelming with all the flour options out there.
Baking is a true science and the people who have it all figured out and can come up with baking recipes without breaking a sweat are like superheroes to me.
But despite the fact that I'm not a pro at gluten-free baking, I am quite well versed in gluten-free living and one of the questions I get asked all the time is:
Do you really need to have a million different flours in order to bake gluten-free?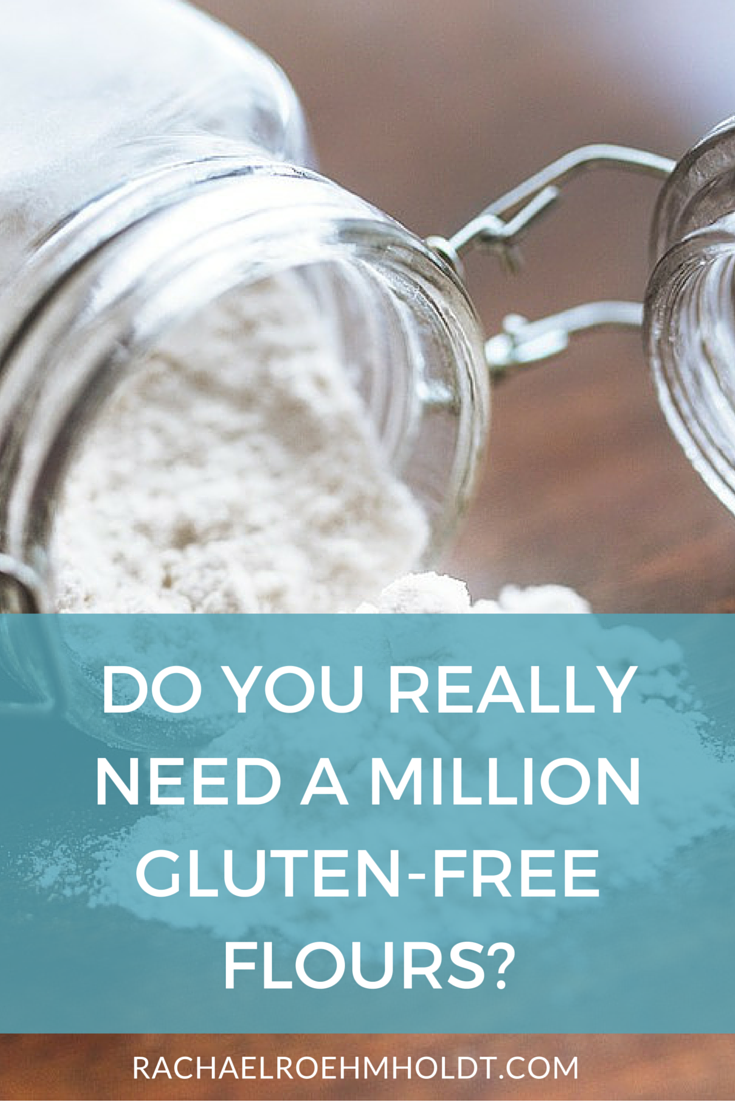 There is no right or wrong answer here – and you'll want to think about a few things before you decide on stocking your pantry with a ton of flour options or going for just one great gluten-free all-purpose blend. [Read more…]