When I was in college, I ate spaghetti about once a week. It was one of the few meals I could rely on being cheap and filling – and that I could get multiple meals out of.
Plus, it was a complete no-brainer – cook the meat, add the jarred sauce, and simmer, then make the noodles according to the package.Not too bad for someone who had very little cooking skills or more than a cracker box kitchen to cook in.
I even rubbed off my "fancy no-brainer dinner" to my boyfriend (now husband) – and we'd make that meal a lot together on the weekends, when budgets got tight, because we were both spending all our money on gas to visit each other. We kept our spending down with lots of pasta for a year and a half while we lived one and a half hours apart.
Meals that are cheap, easy, and fast are my favorite kind. These days, I add "healthy" into the mix – and I'm completely satisfied. Even better? Keep the dishes to a minimum, and it's like I've won the lottery.
Living on a diet without gluten, spaghetti and meat sauce is still on regular rotation (with gluten-free noodles, of course) in our house. But I recently found another one of these cheap, easy, fast – and healthy idyllic meals and I wanted to pass it along to you.
Enter the "zoodle": zucchini noodles that are just as healthy as they are easy to prepare.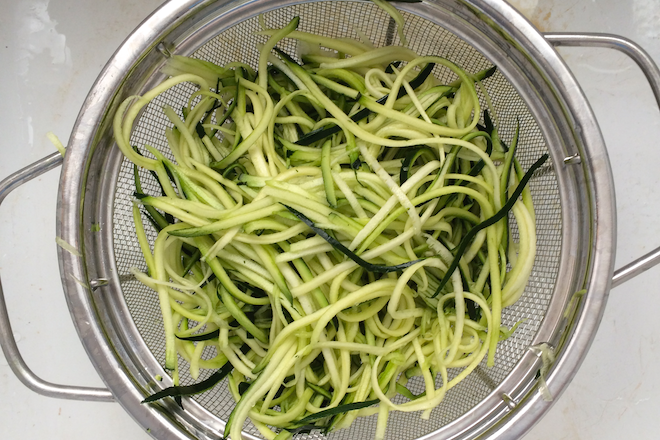 [Read more…]