Find out the six steps of how to complete a food sensitivity test by EverlyWell at home.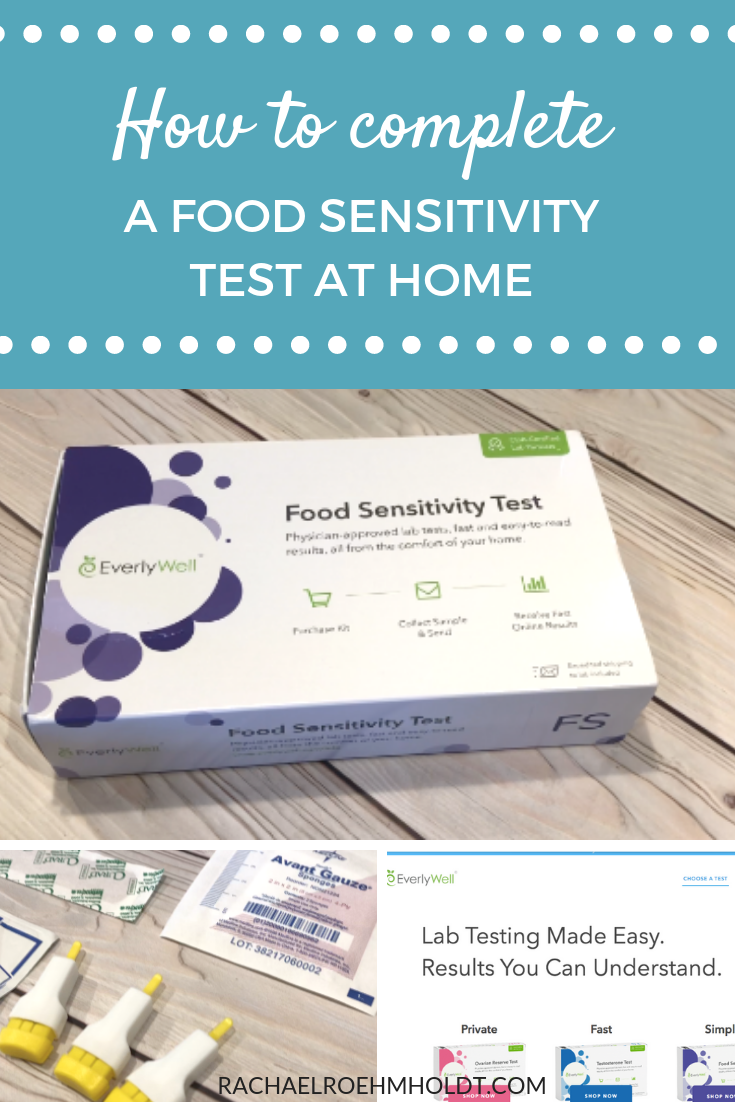 Note: I am a proud Amazon and EverlyWell affiliate and am happy to recommend their service and products to you. Please know that as an affiliate, I may receive a small commission on the products you purchase after clicking through my links. For more info, please see my disclosure policy here.
Over the last 5 days, we've talked a whole lot about food intolerances, the symptoms of food intolerances, and food sensitivity testing. We're going to wrap up this series today with a step-by-step guide on how to complete a food sensitivity test at home.
You can see the previous posts in this series here:
But first let's talk about what options there are when it comes to food sensitivity test kits you can do from home. In my research, I came across a number of different options, which you can see below:
Food sensitivity tests currently on the market:
For more details on each test kit – including how the tests are administered, the cost, and how results are delivered, check out this post: Is food sensitivity testing right for me?
I found other test kit options, but honestly, there didn't seem to be enough information or reviews on the products themselves for me to even feel comfortable putting them in this blog post.
Best food Sensitivity Test 2023
As I mentioned, there are a few different food intolerance and food sensitivity test kits available on the market, EverlyWell is my top choice for an at-home test kit.
Not only this food intolerance test kit is super simple, you can do it at home, and all you need is blood spot sample that you can easily (and painlessly) get on your own. I've actually used this food sensitivity test and can vouch for it too.
Please note that I am an affiliate for this product, so if you use my link, I will receive a small commission for the sale of the product don't worry this comes at no additional cost to you.
Now that you know what your options are when it comes to food sensitivity testing, let's go through the steps to complete one of these at-home test kits. Obviously, depending upon which brand you choose, the instructions may vary slightly, but for the sake of walking you through it, I'll share with you how to complete the EverlyWell food sensitivity test.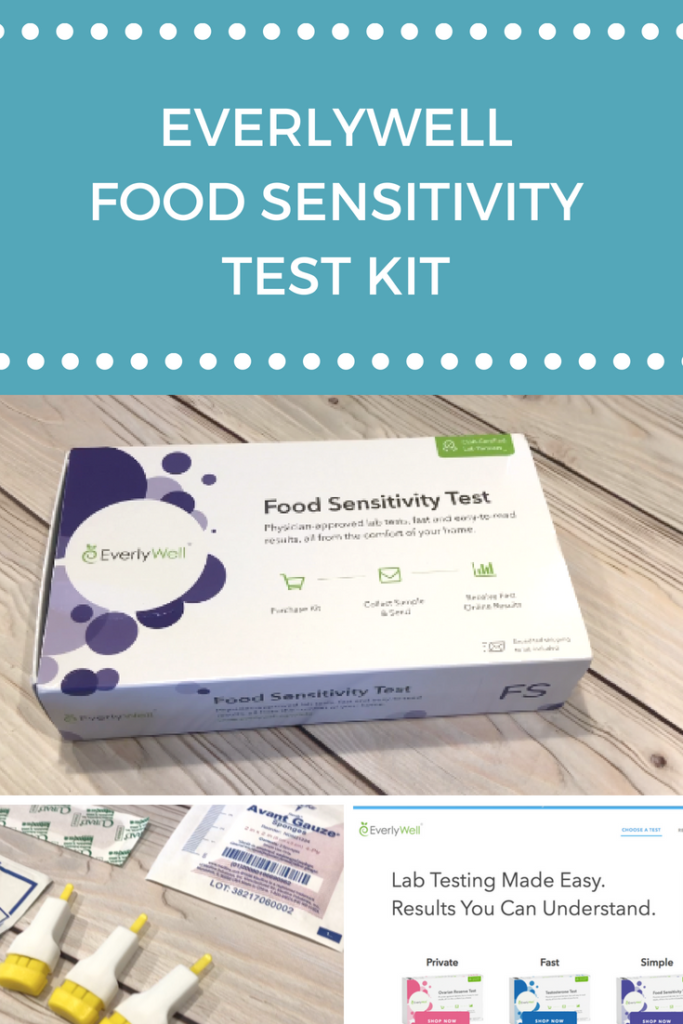 How To Complete the EverlyWell Food Sensitivity Test
Step 1.
Order the food sensitivity test and be sure to use the code EVERLY to save 12% on your order! Get it delivered right to your doorstep (I got mine in just 2 days).
Step 2.
Register your test kit online following the directions inside the box.
Step 3.
Collect your blood spot sample. Wash your hands, then follow the directions on the card for how to collect your blood spot sample. You'll need to prick your finger using the device provided, then squeeze blood onto 3 of the 5 sample circles on the card provided.
Step 4.
Secure your sample inside the plastic bag provided, then place into the mailer provided to mail back to the certified lab. No worries, the return shipping is pre-paid and included.
Step 5.
Within 5 days, you'll receive your results on the EverlyWell secure platform, where you'll be able to see all the foods from the 96 food panel that you are reactive to. You can review your results, see the level of reactivity to each food, and get some tips for how to take action on this new knowledge about your health.
Step 6.
Take informed action. Now that you have the results of your food intolerances via a blood test kit, you can make some decisions as to how you will change your diet. If you are gluten intolerant or dairy intolerant, I'd love to help support you further.
Finally, since I know that so many of you enjoy learning through demonstration, I created this video for you to walk you through the entire process of taking the EverlyWell food sensitivity test. You can watch the entire thing below.
The top 3 things that I love about the EverlyWell food sensitivity test are:
The best thing is that you can do it at home – no doctor visitors or trying to talk someone into giving you this test, and you don't have to worry about co-pays or insurance. It's just a flat fee and you have answers in just a couple of days
All you need to do is take a blood sample – and they give you the tool to prick your finger and fill in the circles on the paper provided
You get your results all online in an easy to understand format with a reporting tool and full details on each of the foods that you're sensitive to.
Finally, I have something really awesome for you if you use the link below to purchase your food sensitivity kit through EverlyWell. I've put together a special guidebook for you as a bonus: Navigating Your Food Sensitivities Guidebook, where I'll walk you through the 5 steps to take after you get your results.
All you have to do to get the free guidebook is email me a copy of your receipt and I'll send it right over! Click through and get your super easy food sensitivity kit over at EverlyWell.com – and don't forget to use that discount code to save.
And from now until November 23, you can get 25% off your Everlywell Test using the code "THANKS25" at checkout. Don't miss out on the chance for this major savings!
I hope that this post has been informative for you if you've been on the fence about considering doing any kind of food sensitivity testing or trying to find out if you have food intolerances.
Of course, if you have any questions at all about food sensitivities and my experience with these blood test kits, be sure to pop them in the comments below and I'll do my best to get you the answers you need.
If you loved this post, I hope that you'll share it with your friends on Facebook and pin it for future reference on Pinterest.
Ready for the rest of this series? Be sure to check out my posts about food intolerances!
Learn more about food intolerances and how to navigate them with these posts.
Get your FREE Food Journal Template
Get access to your free copy of the food journal template. Download, track your symptoms, and find out if a gluten-free dairy-free diet is right for you.
Plus get my weekly updates to hear about my own personal journey living with food intolerances + latest blog posts.