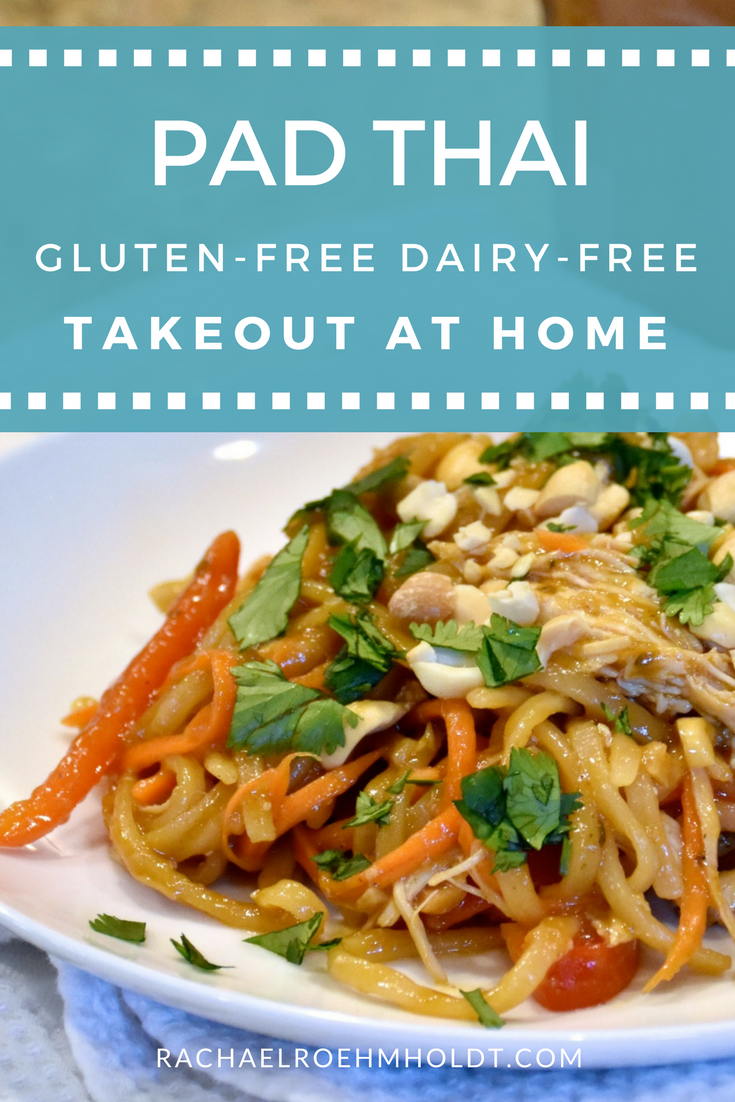 Try this gluten-free Pad Thai recipe made with chicken, fresh veggies, and gluten-free rice noodles. Don't ever miss your favorite takeout dish again! Scroll down for the full recipe.
This week, my husband was traveling out of town for work, which meant that I was flying solo at home. Once he came home, he was telling me all about how he had the best Thai takeout one of the nights he was away. His story reminded me how much we don't enjoy Thai food enough on a regular basis, because most of the time Thai restaurants use gluten-filled soy sauce.
While I can handle it in some small quantities, going out to eat can be on the expensive side and I'd rather avoid gluten at all costs if I can help it. I need gluten-free Pad Thai – which honestly, is something I've never seen out in a restaurant.
Since one of my go-to strategies for maintaining a gluten-free dairy-free diet is to make my own safe versions of my favorite restaurant dishes at home, I decided we'd start doing a "takeout at home" night once or twice a month. This time we did Thai takeout with Pad Thai noodles – and it was amazing!
Read on: Is Pad Thai gluten-free?
Read on: Gluten-free Thai food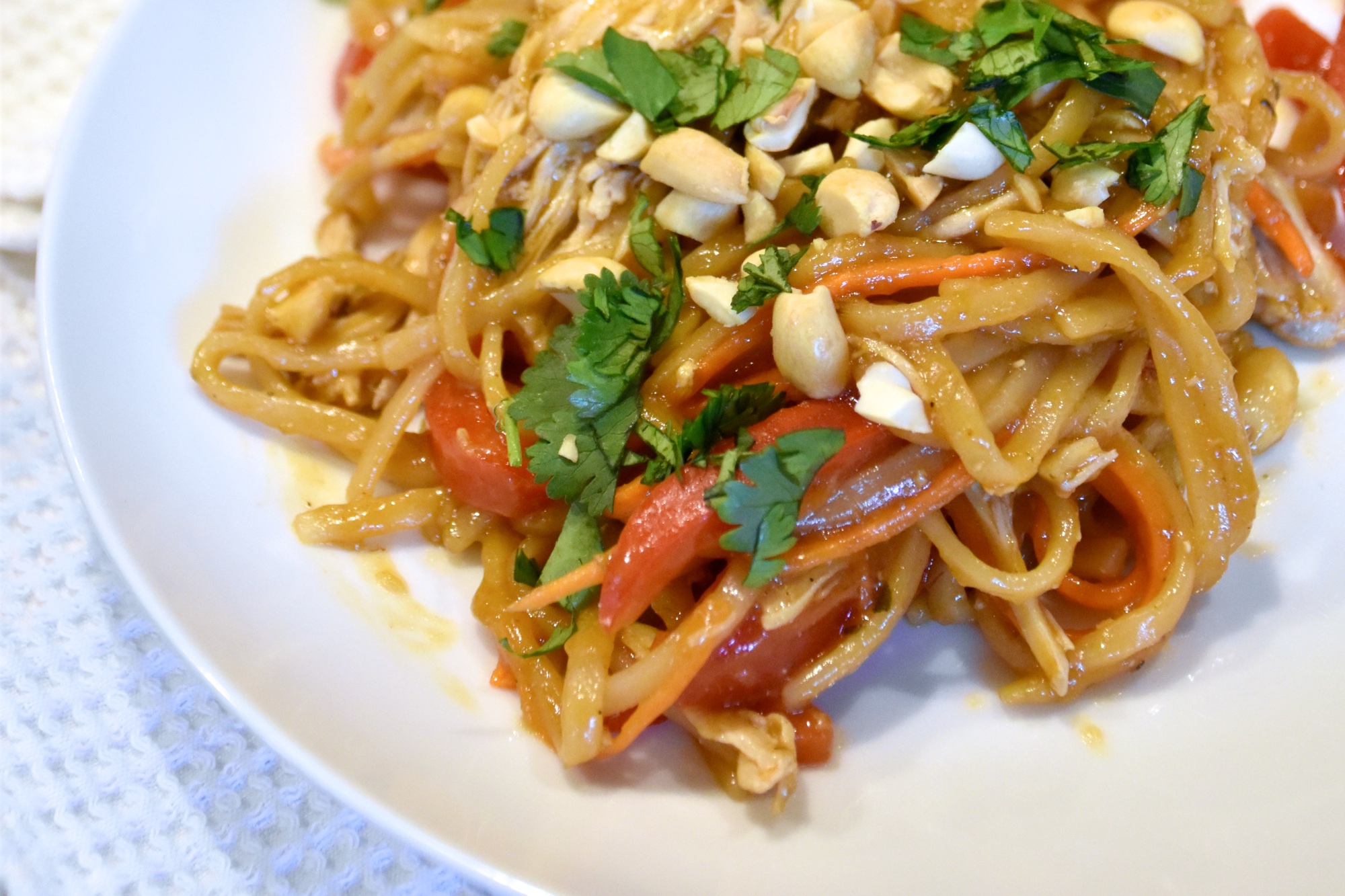 This Thai Takeout night was one of my all-time favorite meals we've had in a long-time for a few reasons:
I love Thai food so it felt like an amazing treat to have at home
I've never tried to make Thai food at home and it was fun to see that it couldn't be as hard as I'd made it out to be in my head
I got to use my favorite kitchen tool – my Instant Pot – for the main dish
I found a brand-new go-to recipe from an awesome blogger whose website is jam-packed with awesome recipes and meal prep ideas – Taylor from The Girl on Bloor
I was able to swap out regular soy sauce for gluten-free soy sauce AND use a gluten-free Pad Thai sauce to make sure it was 100% safe
My husband and son were actually invested in helping make dinner, because we made it 'special' like going out to eat would be
We made a special Thai Iced Tea to go along with our Thai themed dinner – and it was vegan, so dairy-free friendly too
Read on: Are Rice Noodles Gluten-free?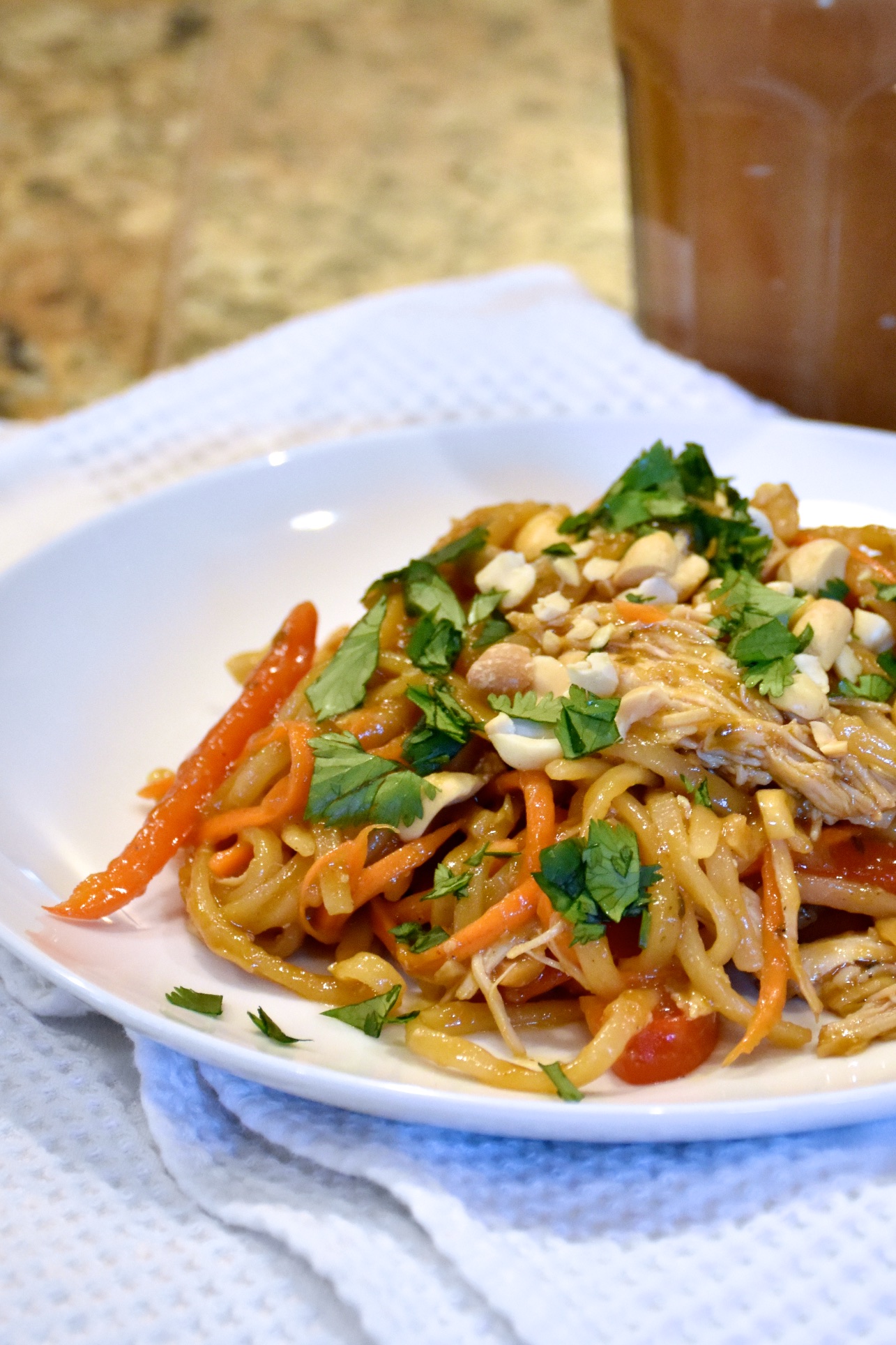 We really enjoyed Thai Takeout at Home night. I already have plans to try an Indian food night and Chinese food night. If you've been dying for some Thai food, I highly recommend checking out the recipe and making your own gluten-free takeout you can make at home.
Click here for the Instant Pot Pad Thai recipe.
Click here for the Vegan Thai Iced Tea recipe.