Find out what Jelly Bellys are, what products they offer, and if this brand of candy is safe for a gluten-free diet.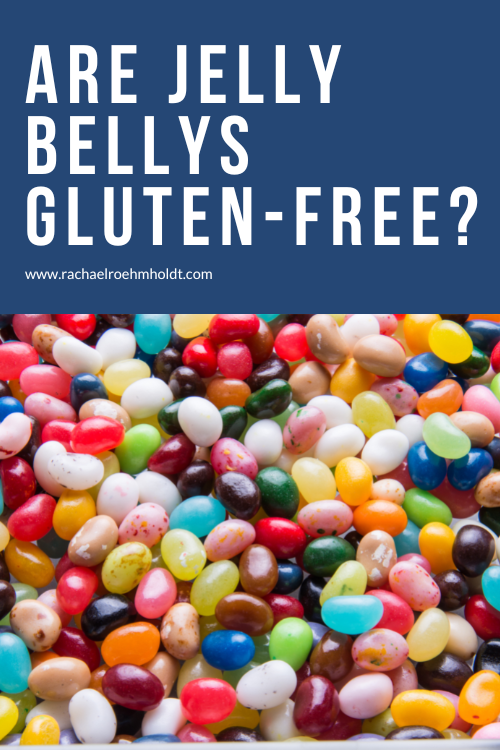 Note: I am a proud Amazon, Chomps, MunkPack, and Thrive Market affiliate and am happy to recommend their service and products to you. Please know that as an affiliate, I may receive a small commission on the products you purchase after clicking through my links. For more info, please see my disclosure policy here.
If you're a fan of jelly beans, you've probably heard of Jelly Belly before. This popular brand of jelly beans is known for its classic and strange flavors.
If you've been to any movie theater or candy aisle or grocery store, you've probably seen a bag of these.
What's unique about this type of jelly bean is how intensely flavored they are. They taste so close to what they're mimicked after, that it's hard to believe that they're candy and not the real thing with some of the flavors.
If you've been following a gluten-free diet for any amount of time, you may have been looking for candy options that will work for you.
Find out in this post what Jelly Belly jelly beans are made out of, if they are considered gluten-free by their manufacturer, and what flavors you can find them in.
If you're on a gluten-free diet, you'll be excited to read this post and find out if this candy will fit into your regular treat rotation.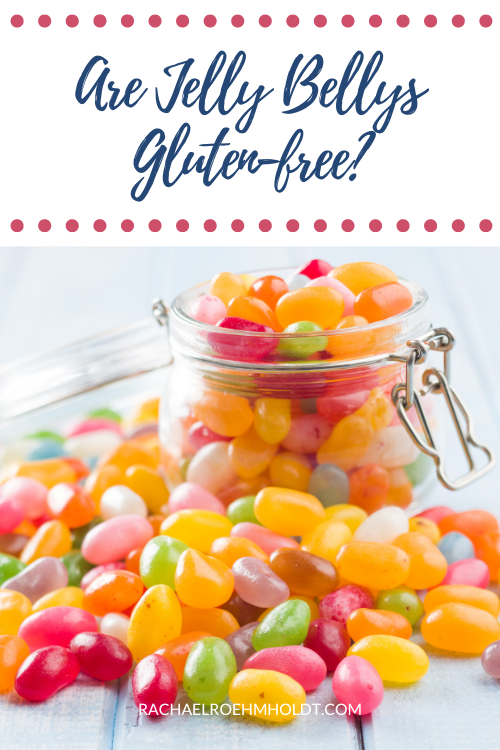 What are Jelly Bellys?
Jelly Belly is a brand name of jelly beans that's made by The Jelly Belly Candy Company. This brand of candy was founded in 1869 by Gustav Goelitz, but was originally sold under the business name of Goelitz Confectionery Company then later the Herman Goelitz Candy Company.
This company is famous not only for their intensely flavored jelly bean candies, but also for candy corn, chocolates, licorice, and other gummy candies. They even sell candy canes around the holiday season.
Jelly Belly has a number of original flavors, like juicy pear, cappuccino, cinnamon, french vanilla, Dr Pepper, and sour cherry, among plenty of others.
They also have many partnerships with other popular brands that have turned their signature foods into Jelly Belly flavors, like Krispy Kreme Doughnuts, Sunkist, Snapple, and Cold Stone.
Jelly Belly is known for some unique flavors, and even created a line inspired by Harry Potter with their Bean Boozled options, that come in vomit, earwax, skunk spray, and rotten egg flavors. Yuck!
The company has created tons of different flavors and is among one of the most popular jelly bean manufacturers in the world. You can find Jelly Belly jelly beans at most grocery stores, big box stores, movie theaters, and convenience stores.
At candy stores or other stores that offer it, you may create your own blend of jelly beans by using their drop dispensers so you can choose only the flavors you love.
Read on: Are Jelly Bellys gluten-free?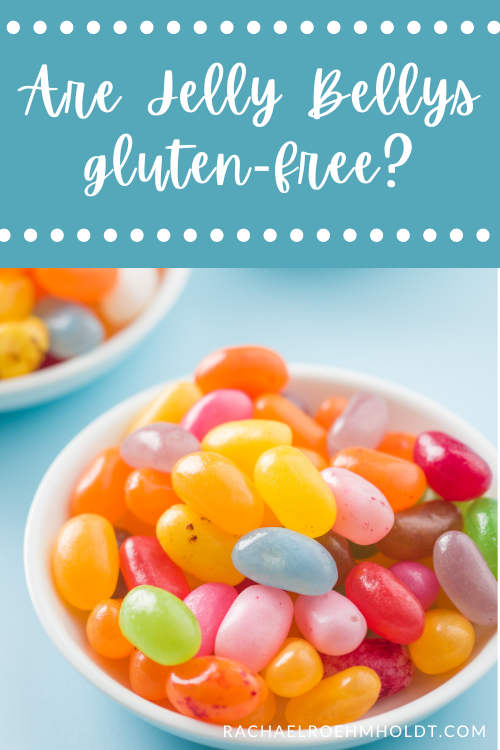 What flavors do Jelly Belly jelly beans come in?
Jelly Belly has so many different flavors of jelly beans. Here is their current flavor lineup according to their website.
Jelly Belly Official Flavors
A&W Cream Soda
A&W Root Beer
Berry Blue
Blueberry
Bubble Gum
Buttered Popcorn
Cantaloupe
Cappuccino
Caramel Corn
Chili Mango
Chocolate Pudding
Cinnamon
Coconut
Cotton Candy
Crushed Pineapple
Dr Pepper
French Vanilla
Green Apple
Island Punch
Juicy Pear
Kiwi
Lemon Drop
Lemon Lime
Licorice
Mango
Margarita
Mixed Berry Smoothie
Orange Sherbet
Peach
Pina Colada
Plum
Pomegranate
Raspberry
Red Apple
Sizzling Cinnamon
Sour Cherry
Strawberry Cheesecake
Strawberry Daiquiri
Strawberry Jam
Sunkist Lemon
Sunkist Lime
Sunkist Orange
Sunkist Pink Grapefruit
Sunkist Tangerine
Toasted Marshmallow
Top Banana
Tutti-Frutti
Very Cherry
Watermelon
Wild Blackberry
BeanBoozled Fiery Five
Caroline Reaper
Habanero
Cayenne
Jalapeno
Sriracha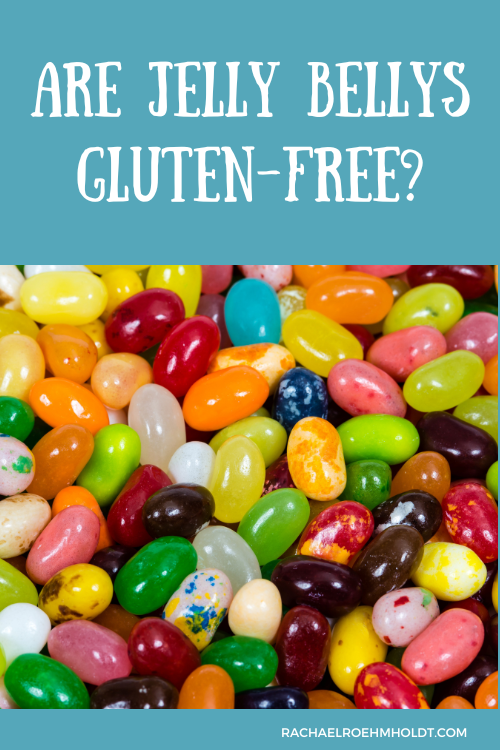 Jewel Jelly Beans
Jewel Berry Blue
Jewel Grape Soda
Jewel Very Cherry
Jewel Blueberry
Jewel Green Apple
Jewel Wild Black Berry
Jewel Bubble Gum
Jewel Island Punch
Jewel Champagne
Jewel Orange
Jewel Cream Soda
Jewel Sour Apple
Jewel Ginger Ale
Jewel Sour Lemon
Sunkist Citrus Flavors
Sunkist Lemon
Sunkist Lime
Sunkist Orange
Sunkist Pink Grapefruit
Sunkist Tangerine
Snapple Flavors
Cranberry Raspberry
Fruit Punch
Kiwi Strawberry
Mango Madness
Pink Lemonade
Superfruit
Acai Berry
Barbados Cherry
Blueberry
Cranberry
Pomegranate
Cocktail Classics
Gin & Tonic
Margarita
Mimosa
Mojito
Moscow Mule
Pina Colada
Pomegranate Cosmo
Strawberry Daiquiri
Jelly Belly Sugar-Free Flavors
Sugar-Free Cherry
Sugar-Free Pineapple
Sugar-Free Sizzling Cinnamon
Sugar-Free Buttered Popcorn
Sugar-Free Green Apple
Sugar-Free Strawberry
Sugar-Free Juicy Pear
Sugar-Free Tangerine
Sugar-Free Lemon
Sugar-Free Licorice
Tropical Mix
Berry Blue
Kiwi
Pina Colada
Cantaloupe
Lemon Lime
Strawberry Daiquiri
Coconut
Sunkist Lemon
Sunkist Tangerine
Crushed Pineapple
Mango
Top Banana
Green Apple
Peach
Island Punch
Sunkist Pink Grapefruit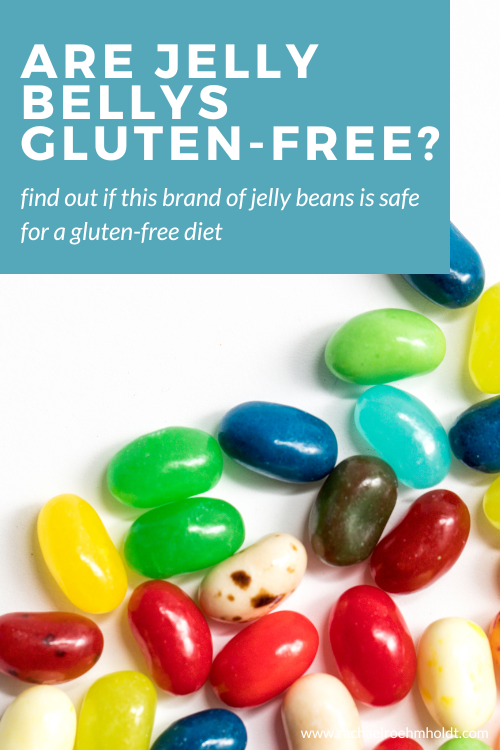 BeanBoozled 6th Edition
Juicy Pear or Booger
Strawberry Banana Smoothie or Dead Fish
Berry Blue or Toothpaste
Birthday Cake or Dirty Dishwater
Peach or Barf
Tutti Fruitti or Stinky Socks
Pomegranate or Old Bandage
Toasted Marshmallow
Cappuccino or Liver & Onions
Buttered Popcorn or Rotten Egg
Krispy Kreme Doughnuts
Original Glazed
Strawberry Iced
Chocolate Iced with Sprinkles
Glazed Blueberry Cake
Cinnamon Apple Filled
Jelly Belly Kids Mix
Berry Blue
Green Apple
Red Apple
Very Cherry
Blueberry
Lemon Lime
Sour Apple
Watermelon
Bubble Gum
Sunkist Lemon
Sour Cherry
Buttered Popcorn
Orange Sherbet
Strawberry Jam
Chocolate Pudding
Peach
Toasted Marshmallow
Cotton Candy
Raspberry
Tutti-Fruitti
Soda Pop Shoppe Flavors
7UP
A&W Cream Soda
A&W Root Beer
Dr Pepper
Orange Crush
Grape Crush
Cold Stone
Our Strawberry Blonde
Apple Pie a la Cold Stone
Mint Mint Chocolate Chocolate Chip
Birthday Cake Remix
Chocolate Devotion
Sport Beans Flavors
Berry
Strawberry Banana Smoothie
Fruit Punch
Cherry (Extreme Sport Beans)
Green Apple
Watermelon (Extreme Sport Beans)
Juicy Pear
Pomegranate (Extreme Sport Beans)
Lemon Lime
Orange
Sour Flavors
Sour Apple
Sour Cherry
Sour Grape
Sour Lemon
Sour Orange
Harry Potter Bertie Bott's
Banana
Cinnamon
Lemon
Vomit
Black Pepper
Dirt
Marshmallow
Watermelon
Blueberry
Earthworm
Rotten Egg
Booger
Earwax
Sausage
Candyfloss
Grass
Soap
Cherry
Green Apple
Tutti-Fruitti
Ingredients in Jelly Belly jelly beans
Though the ingredients will vary from flavor to flavor of Jelly Bellys, we can get an idea of the ingredients by looking at just one flavor.
Here are the ingredients in the cinnamon flavored Jelly Belly as found on the Jelly Belly website:
"Sugar, corn syrup, modified food starch, contains 2% or less of the following: artificial flavor, color added, red 40, red 40 lake, turmeric (color), beeswax, carnauba wax, confectioner's glaze."
What is gluten?
Gluten is a protein found in most wheat products, and acts as the "glue" that helps to hold wheat, barley, kamut, spelt, farro, durum, bulgur, rye, and semolina together to maintain their shape.
Gluten is naturally occurring, and therefore is impossible to strip away from the grain. If a grain naturally has gluten in it, there's no way to make that food gluten-free.
Gluten or other wheat derivatives are sometimes added to foods as a flavoring or binder.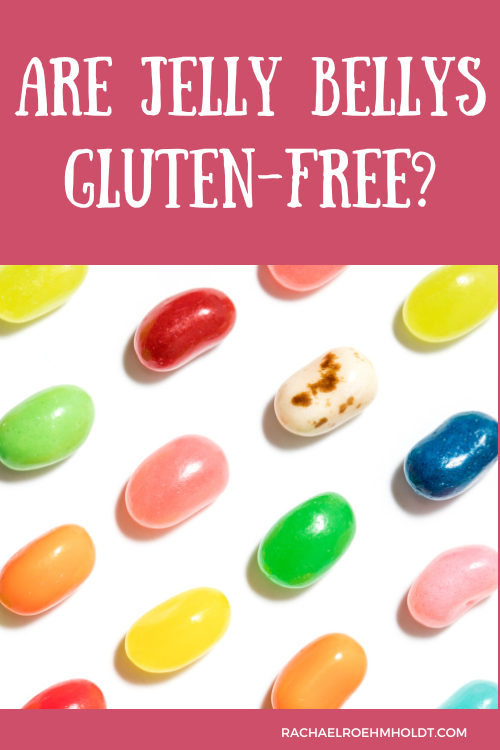 Are Jelly Bellys gluten-free?
According to the Jelly Belly FAQ Page, Jelly Belly jelly beans are gluten-free.
"All flavors of Jelly Belly beans are free of gluten. We do not use any wheat, rye, barley, or oats in the basic recipe for Jelly Belly jelly beans. The modified food starch listed on the package is cornstarch."
They have another note on this page stating that "On occasion, other companies repackage our products in their own production facilities. If our product is packaged and distributed by another company, it will be noted on the package. Please check with the repackaging company regarding possible allergen exposure.  In addition, licensed goods that bear our name, but are produced by other companies, may contain peanuts, tree nuts, milk, egg products and/or other allergens."
Read on: The ultimate gluten-free candy list
Are Jelly Bellys dairy-free?
According to the Jelly Belly FAQ section of their website, "none of our Jelly Belly jelly beans contain dairy ingredients or eggs." Their Jelly Belly Chocolate Dips do contain milk.
Are Jelly Bellys vegan?
The Jelly Belly website states that "Although Jelly Belly jelly beans are vegetarian-friendly they may not be suitable for vegans who wish to avoid beeswax and confectioners glaze that we use to seal in the flavor and give the beans their shine."
Which flavors of Jelly Belly are gluten-free?
All flavors of Jelly Belly are considered safe for a gluten-free diet. You can choose from any of their official flavors or their Jelly Bellys that they make with partners.
Look for any of these options next time you're shopping and know that these are okay to enjoy while staying away from gluten:
Jelly Belly Official Flavors
BeanBoozled Fiery FIve
Jewel Jelly Beans
Sunkist Citrus Flavors
Snapple Flavors
Superfruit
Cocktail Classics
Jelly Belly Sugar-Free Flavors
Tropical Mix
BeanBoozled 6th Edition
Krispy Kreme Doughnuts
Jelly Belly Kids Mix
Soda Pop Shoppe Flavors
Cold Stone
Sport Beans Flavors
Sour Flavors
Harry Potter Bertie Bott's
If you're a big fan of Jelly Belly jelly beans, I hope this post has helped ease your mind that these candies are safe for you on a gluten-free diet. Knowing all flavors are both gluten and dairy-free, you can choose any flavor or variety pack you find in the store.
If you loved this post, I hope that you'll share it with your friends on Facebook and pin it for future reference on Pinterest.
If you're looking for more info on your favorite candy brands, find out if they're gluten-free in these posts!