You know those epiphanies you've had in life that have changed everything about how you view the world and your place in it? Like the time you got your license and the world was like a road trip just waiting to happen? Or the moment you met your significant other and everything seemed to be full of love and hope?
I'd say that my realization to stay away from gluten was something similar to this. While I denied having any issue with gluten for over a year before I took it seriously and cut it out of my diet completely, I did feel as though the seas had parted and my path was being shown to me.
When I took gluten out of my diet for more than just a few days, I felt lighter, my brain fog lifted, my perpetual bloat in my abdomen went away, and my digestion cleared up without issue. It felt like a new day after the gluten had finally detoxed its way out of my body.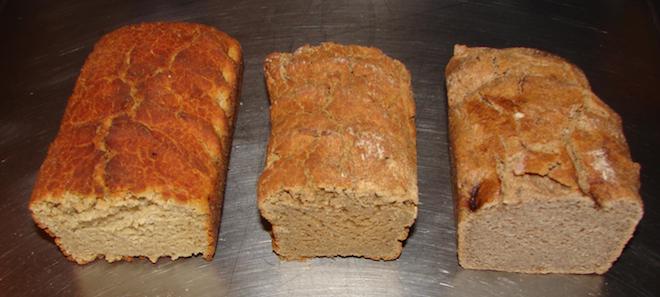 And then, because I'm human, in the past year or so, I have decided twice that not eating gluten is just a choice. That the side effects I get are all in my head and that maybe just a cookie or a piece of pizza won't do me any harm. That maybe I'm just being uptight and difficult to please when I go out to restaurants or enjoy family meals during the holidays. Like anyone, I hate to be the difficult one.
So a few weekends ago when my husband and I were out on a Seattle adventure, we ordered a dish that had gluten in it. Much to my surprise, I didn't have any sort of reaction to it. Not right away and not for a few days following. I was feeling pretty good about it. However what is funny is that I immediately started craving gluten. I wanted every piece of bread or pastry that I smelled on the rest of that trip and for days after.
Which leads me to one ridiculous choice that I made while at the store the other day. Some nights when we shop before dinner, we just pick something easy up to heat up at home – sometimes it's burritos, sometimes it's food from the deli, and sometimes it's gluten-free pizza. This time, there was only one option for the gluten-free pizza and the normal gluten-y pizza right next to it looked divine. So what did I do? I decided it would be no big deal and we bought it. We came home and ate it for a few nights in a row.
What's funny about my gluten intolerance/sensitivity/whatever you want to call it is that my symptoms never kick in right away – except for the obnoxious headache that shows up on the right side of my head. That didn't come in this time, so I thought I was in the clear.
Of course I wasn't. I made a stupid mistake eating that gluten-filled pizza (that did end up being pretty damn delicious) and the side effects came flooding in only after a full 24 hours (aka after I had eaten it for at least two meals already). This is what showed up for me:
Major bloating – like I went from a flat belly to looking 5 months pregnant overnight
Brain fog
Extreme tiredness
Tons of little red bumps in the form of a rash on my back that itched like crazy
Irritability and crabbiness
Terrible "digestion" – I'll spare you the details of my bathroom trips, but they weren't pretty or normal for me
If you don't know already, side effects from gluten sensitivity or intolerance can vary from person to person. In fact, there are over 300 different side effects to be associated with the condition. Yes, 300 – an absolutely ridiculous number. So these few that showed up for me are probably just the icing on the cake when it comes to what's really going on inside my system that I can't see.
So while I felt terrible, I also knew that I did all of this to myself. I hate admitting when things like that happen. You already know you made a mistake, but your body isn't going to let you get away quite so easily. So here's what I did about it – and what I do every time (let's hope I don't keep making this mistake over and over again. Note to self: that pizza is SO not worth it).
6 Things To Do After Being Glutened
For gluten sensitive ladies like myself.
1. Flush with TONS of water.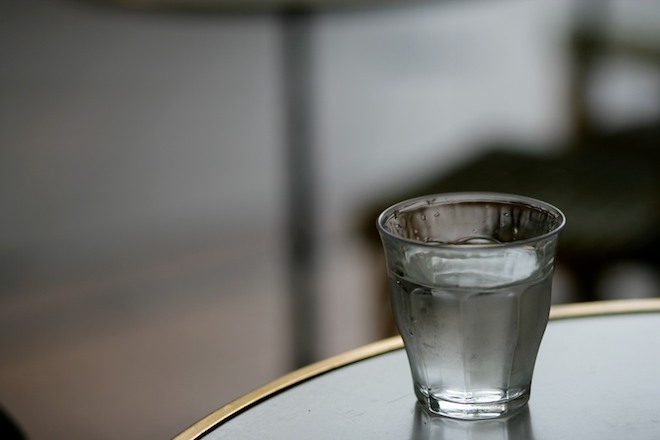 The gluten will stay in your body for as long as it stays in your body. Duh, right? But let's do our best to speed it along by flushing as much water through our system as quickly as possible.
Drink more than your recommended 8 8-oz. glasses a day. Drink it warm, drink it cold. Add some lemon juice or ginger for extra anti-inflammatory and detoxing benefits. Flush flush flush!
2. Get extra sleep.
One of the major things that gluten does to your body is slow you down. Your immune system is going haywire trying to fight off the gluten proteins that are already wreaking havoc inside your gut. Give yourself a break, tone down the heavy workouts and let your body just cope with working overtime.
There is no magic number, so just sleep when you need to. Take a nap during the day or go to bed early. Wake up a little later if you can afford the time in your morning schedule.
3. Pull back on all sugars, caffeine and alcohol until you start feeling better.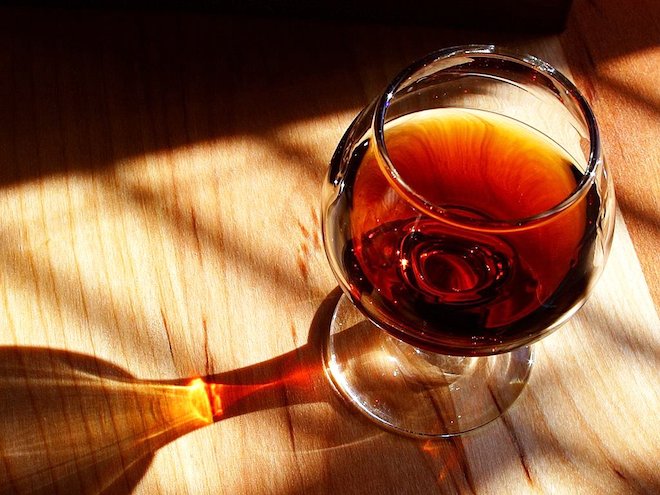 When gluten is sitting in your digestive tract, the bacteria are going haywire multiplying like crazy. That's what causes the crazy bloating, excess gas and unpleasant bathroom trips. What makes this problem worse? Anything with sugar.
Cut back on sugar, caffeine and alcohol in your diet to ease up on the work your digestive system has to do. This can also include most processed foods and carb-heavy foods that will immediately convert to sugar in the body as well.
4. Skip the dairy.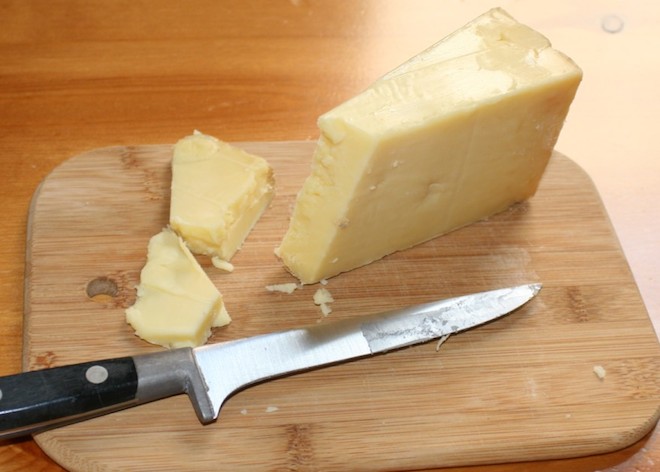 I recently read an article that found a link between gluten sensitivity and dairy. This was quite comforting for me to know since I am sensitive/intolerant to both to varying degrees. It's nice to know that there's a correlation and that I'm not just doubling down on the being difficult with my eating patterns.
Dairy can take a lot out of your digestive system to process, so give your body a little bit of a break until you start feeling better to bring it back in – if you happen to dairy in your regular diet.
5. Return to whole foods.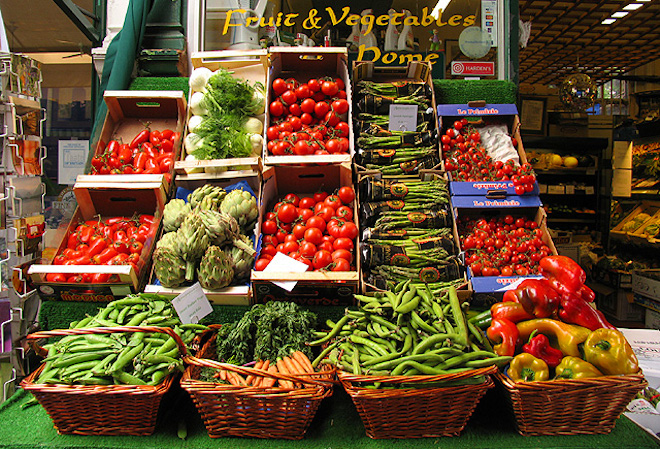 Now isn't the time to stress your body out further with more processed foods or more "gluten-free" friendly options you find at the store. Return to fresh fruits, vegetables, whole grains, nuts and protein sources.
Not only will you give your body a break, but you'll be amping up the amount of nutrients you're giving your body allowing it to heal even more quickly. Again, flush out the bad with tons of the good.
6. Focus on feeling better instead of dwelling on feeling badly.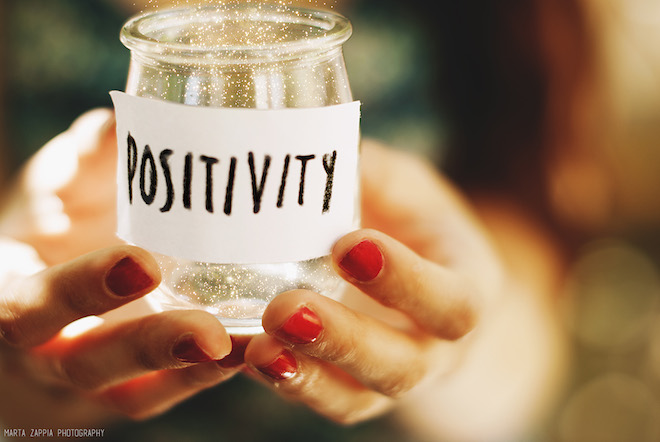 This is something I tend to do when I am not feeling my best (even when it has been completely self-induced). I tend to start thinking through how broken my body is and how I'm not going to feel better for a long time.
I'm writing this one as a reminder even to myself to stay focused on feeling better instead of worrying about what it all means, about why I am where I am, and beating myself up for my choices. It's not going to help my body heal any faster and it's better to treat yourself right than be your own worst enemy.
Do you live a gluten-free life? What are your go-to tips for when you are glutened?
Get the FREE Gluten-free Dairy-free Shopping List
Get access to the most comprehensive - and healthy! - gluten-free dairy-free shopping list around!
Plus get 5 sample gluten-free dairy-free recipes!