Find out what A.1. Steak Sauce is made of, what products this brand makes, and if this condiment is gluten-free.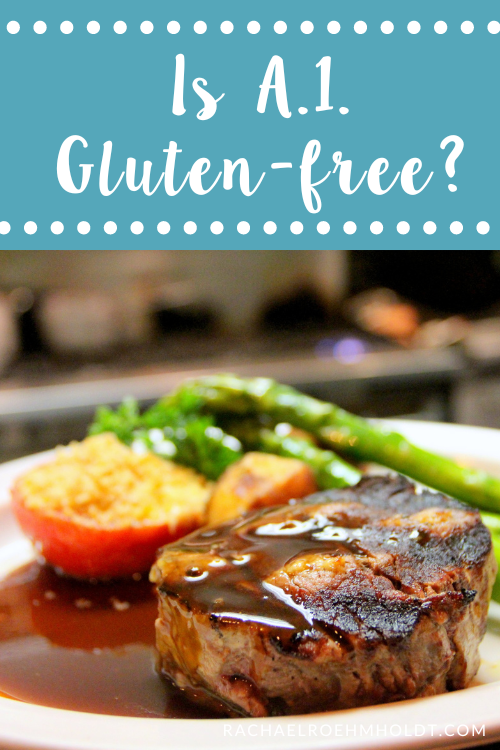 Note: I am a proud Amazon, Chomps, MunkPack, and Thrive Market affiliate and am happy to recommend their service and products to you. Please know that as an affiliate, I may receive a small commission on the products you purchase after clicking through my links. For more info, please see my disclosure policy here.
If you love adding some extra flavor to your steak, you've likely seen or heard about A.1. This brand of steak sauce is probably the number one steak sauce in all of the US. You can find it on so many tables at steak restaurants and other more casual restaurants as well.
This steak sauce is a bit tangy from vinegar, sweet from sugar and raisin paste, and savory from tomato puree, dried garlic, and dried onion. There's no specific word I'd use to describe this steak sauce as it really has its own unique flavor.
If you follow a gluten-free diet, you may have wondered if this product is gluten-free. Since A.1. comes in a few different flavors and varieties, we're going to talk about the most popular option in this post – their Original flavor.
In this post, find out what products the A.1. brand makes, the ingredients found in A.1. Steak Sauce, and get your answers as to whether or not this brand of steak sauce is safe for your gluten-free diet.
Ready to talk A.1.? Let's get into it!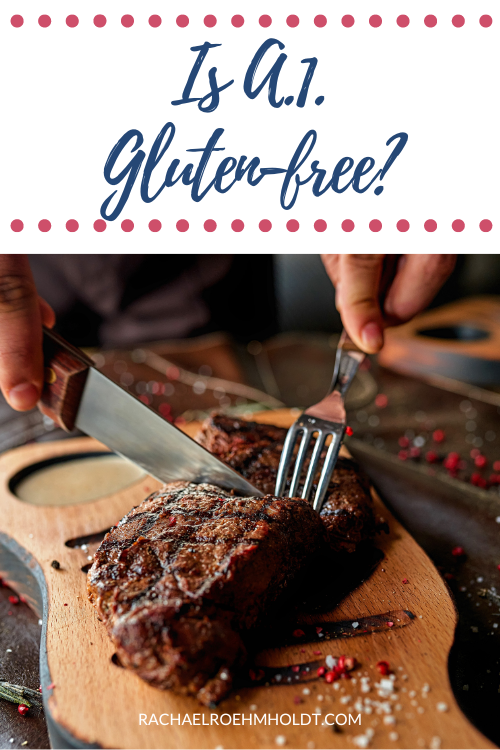 What products does A.1. make?
A.1. Is a brand of steak sauce and marinades that is manufactured by Kraft brand. Though this brand offers other sauces and condiments that contain gluten, you may have wondered if this brand is gluten-free.
Let's go through a list of the products you can find the A.1. label on next time you're at the store, then we'll get to answering if you want to include this sauce in your gluten-free diet.
A.1. Original Steak Sauce
A.1. Classic Marinade
A.1. Chicago Steakhouse Marinade
A.1. Texas Mesquite Marinade
A.1. Smoky Black Pepper Sauce
A.1. Spicy Chipotle Sauce
A.1. Sweet Hickory Sauce Made with Bulls-Eye BBQ
A.1. Thick & Hearty Sauce
A.1. Bold and Spicy Sauce Made with Tabasco Sauce
A.1. Sweet Chili Garlic
A.1. New Orleans Cajun Marinade
A.1. Bold Original Dry Rub
By far, their most popular product is their Original flavor of steak sauce, so we'll focus the rest of our post on this one product.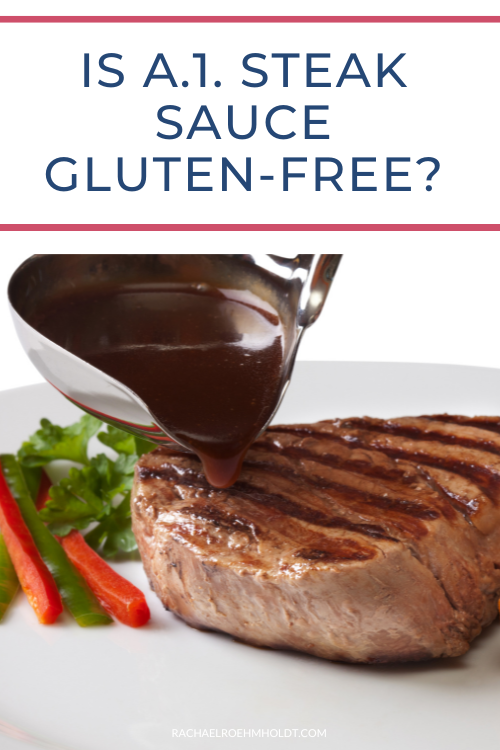 Ingredients in A.1. Steak Sauce
These are the ingredients you'll find in the Original flavor of A.1. Steak Sauce according to their packaging:
"Tomato puree (water, tomato paste), vinegar, corn syrup, salt, raisin paste, crushed orange puree, spices (contains celery), dried garlic, caramel color, dried onion, xanthan gum, potassium sorbate (to preserve freshness)."
Is A.1. Steak Sauce gluten-free?
A.1. Steak Sauce is not labeled as gluten-free, however there are no gluten-containing ingredients in this product either. The manufacturer of A.1. Steak Sauce is Kraft, and this brand does a great job of being transparent about their ingredients and the risks to consumers.
Without any notes on gluten or wheat ingredients being present in this product, I'd err on the side that this product is safe for a gluten-free diet. That said, if you have Celiac disease, you may want to find a different steak sauce brand that has a gluten-free label if you don't want to take that risk.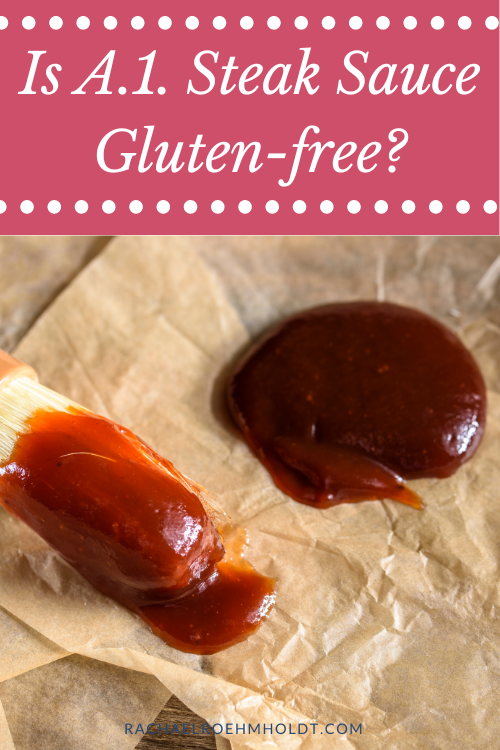 What brands of steak sauce are gluten-free?
Since A.1. Steak Sauce doesn't have a gluten-free label and that might be important for you and your gluten-free diet, let's go over a quick list of some brands that do so you have a list of safe gluten-free options next time you're at the store.
If you've been wondering if A.1. is safe for your gluten-free diet, I hope this post has helped you get the information you've been looking for. While there are no gluten ingredients in this steak sauce, the manufacturers do not label this condiment as gluten-free.
If you loved this post, I hope that you'll share it with your friends on Facebook and pin it for future reference on Pinterest.