Spring has officially sprung!
And spring means fresh flowers, rejuvenation, and refreshing produce!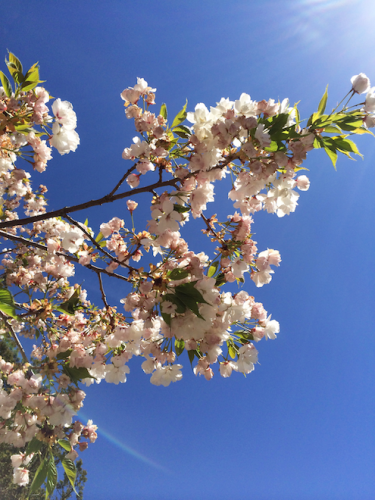 April always feels like the true ushering in of spring – in March, it seems like life is still just coming out of hibernation (at least this mama still is).
But now that we're almost into May (and the season is more than half over), I'm really starting to feel the wonderful vibe spring brings.
The produce I've been finding at the store is no longer centered around root veggies and dark leafy greens, but more crunchy, earthy, and lively fruits and veggies that I love more than any others to cook with and eat.
My kitchen has finally started producing more fresh salads, a ton more fresh smoothies, and lots of yummy green side dishes at dinner time.
Spring fruits and vegetables are loaded with nutrition – and there's nothing like in-season produce to give you the best flavor, texture, and nutrients of what any food has to offer.
Sure frozen veggies and fruits and great to rely on when you have to, but the crunchy texture and bold flavors of fresh seasonal produce can't be reproduced from any box or bag you find in the freezer aisle.
So which fruits and veggies are great to start snatching up at the store or farmer's market this spring to give you some major nutritional – and flavor – oomph?
Load up on these lively luscious in-season spring fruits and veggies now:
artichokes
apricots
arugula
asparagus
beets
berries
carrots
chard
cherries
green onions
leeks
lemons
lettuce
peas
rhubarb
spinach
And since I know that you want to be taken care of, mama, I made you a little something to make heading out to the store a little easier.
This download will give you everything you need to know about which spring produce to pick up and what to pass on when at the store or farmer's market all season long.
Finally, since I've been immersed in enjoying some of my favorite spring fruits and veggies already – I want to share with you a super simple recipe that has one of my all-time favorite spring ingredients in it: asparagus.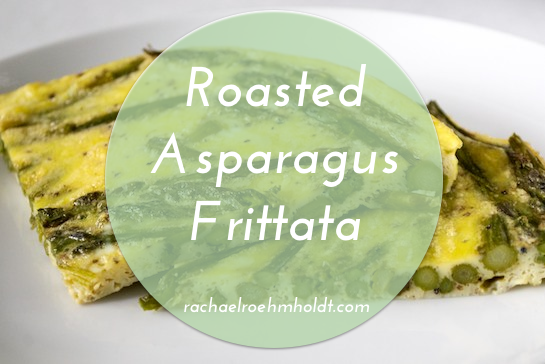 Roasted Asparagus Frittata
Serves 4
Ingredients
6 eggs
1/2 lb asparagus, chopped
Olive oil
Dash water
Salt and pepper
Directions
Preheat the oven to 375 degrees F.
Line a baking sheet with parchment paper and spread the chopped asparagus into an even layer.
Drizzle the asparagus with olive oil and a dash of salt and pepper.
Roast asparagus for 10 minutes in the oven.
Meanwhile, spray a 9-inch glass pie plate with non-stick cooking spray.
In a mixing bowl, add eggs, water, and a pinch each of salt and pepper.
Whisk together until the mixture is frothy.
Place roasted asparagus in the bottom of the pie plate, then pour over the egg mixture.
Bake in the oven for 20 to 25 minutes, or until a knife when inserted into the center comes out clean.
Cut into wedges and serve.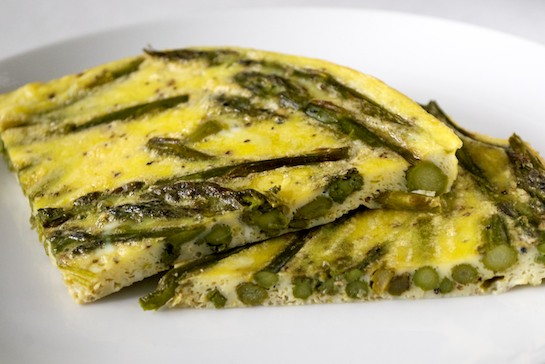 This recipe is great for breakfast, lunch, or even a light dinner if served alongside a big green salad. The whole family will love it!
Now it's your turn – leave a comment below sharing what favorite spring ingredient you've been gobbling up lately – and your favorite way to serve it. I can't wait to hear what other tasty concoctions I can make up next with your suggestions!