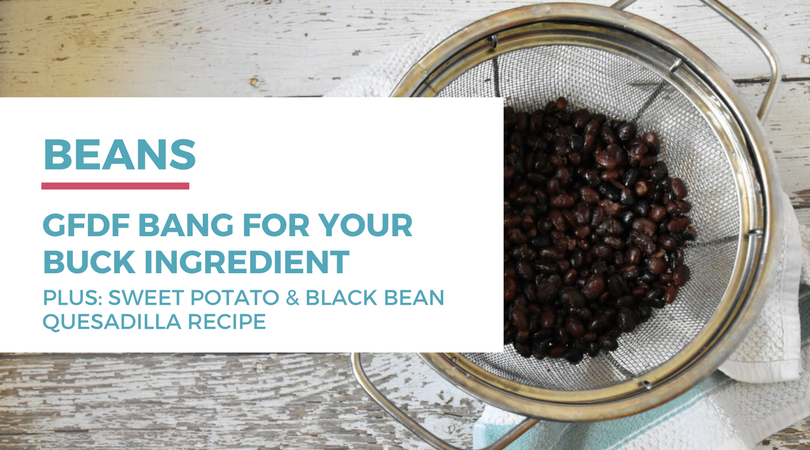 People tend to think that a gluten-free dairy-free diet is super expensive. Honestly, it's easy to think that, especially with all the specialty products out there these days. But today, I want to show you that it doesn't have to be expensive at all. A gluten-free dairy-free diet can be accessible, healthy AND budget-friendly.
So one thing that I've been on a mission to do is demystify this concept of having to eat specialty "gluten-free" or "dairy-free" products all the time while on this diet. One of the easiest ways to stay true to this diet – and your budget – is to stick to eating naturally gluten-free and dairy-free foods.
One of those foods is the spotlight of today's blog post
Beans.
Yep, I said beans. Now I know that beans aren't sexy in any way. They often get a bad rap and are known for causing uncomfortable digestion among many. But if you can get past the toots and look at all the amazing benefits to beans, I'll bet I can get you to add them to your grocery list for your next shopping trip by the time you finish reading this post.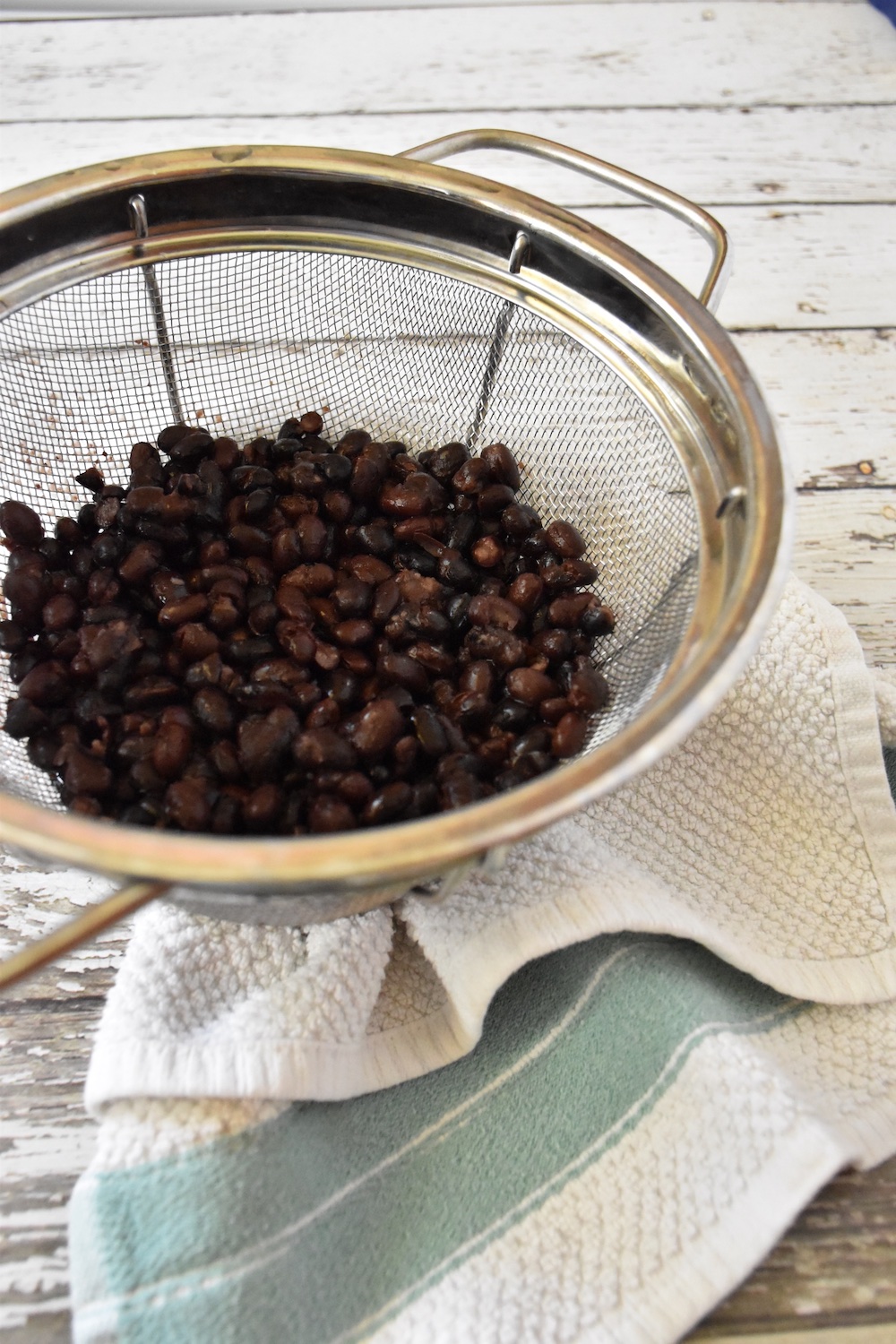 Here's why beans make my "bang for your buck" GFDF ingredient lists – and why I love them so much:
They're insanely versatile (more on that in a bit)

They are SUPER DUPER cheap – like $1 for a pound of dried beans and $1 to $2 for canned, usually about 2 cups of pre-cooked beans

They're full of fiber, antioxidants, B vitamins, potassium, magnesium, iron you get the idea

They're a super easy and inexpensive source of protein

Whether canned or dried, they're shelf stable so you can stock up and not worry about them spoiling for months on end
There are lots of reasons to start bringing beans into your gluten-free dairy-free diet, but you might be thinking that they're just bland boring old beans. What could you possibly make from them that is interesting and not just well.. beans?
Here are 10 completely different ways to incorporate more beans into your diet without eating boring old beans all the time:
Read on: Are beans gluten-free?
Lots of great uses for beans, right? So now you might be thinking "Okay, Rachael.. I see that they're inexpensive, they're good for me, and will fit with my GFDF diet now how do I know what type to buy?"
That's a great question!
Dry or canned, dry or canned how do we choose?
Ultimately, there's really no big difference in buying dry beans over canned beans. The big deciding factor will come down to two things: price and convenience.
If you don't mind spending a little more and have the beans precooked and ready for you to toss into recipes, then canned is the way to go. If you want to make every penny in your budget count, I recommend the dry. Nutritionally speaking, they're really the same. Just make sure if you do buy canned beans that you're draining and rinsing the goop (yes, that's a technical term) off them before adding to recipes. You won't need all the extra sodium or liquid for most recipes.
While I've always bought canned beans, I just recently started buying dried beans, because I got an Instant Pot (this is the one I have) and it couldn't be easier to make an entire bag of beans in just minutes. This one bag of beans can go on to make so many different recipes and last an entire week, depending on how you decide to serve them.
Here's the recipe I use for making dried beans with my Instant Pot.
With all that in mind, I wanted to share with you one of my very favorite bean recipes that is one of our old standbys when we need a quick and easy meal in our house. We make this for quick dinners and sometimes I'll prep it ahead for re-heatable lunches for my husband.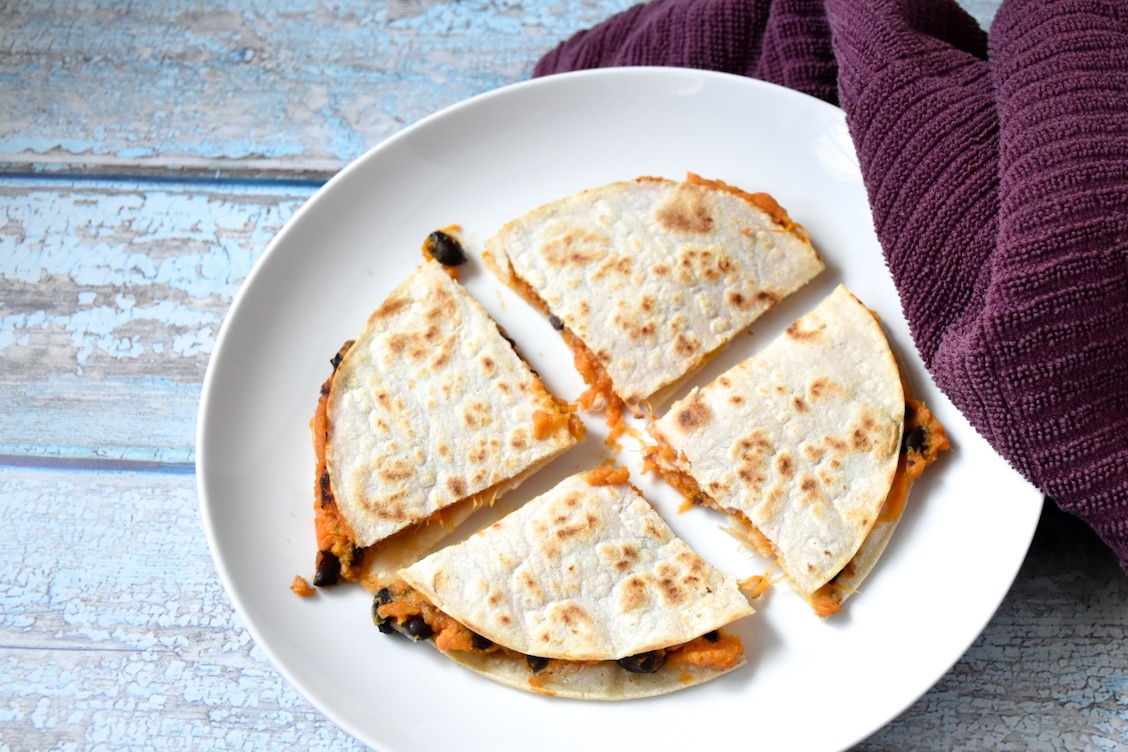 Sweet Potato Black Bean Quesadilla
Ingredients
2 corn tortillas

1 cup cooked sweet potato

cup canned black beans, drained and rinsed

cup salsa
Directions
Mix together sweet potato, black beans, and salsa in a bowl.

Spread some of the mixture on one tortilla, then cover with the second tortilla.

Place the quesadilla on a preheated skillet over medium high heat for 2-3 minutes or until brown and tortillas are crisping up, then flip and cook on the second side.

Serve as is or with extra salsa.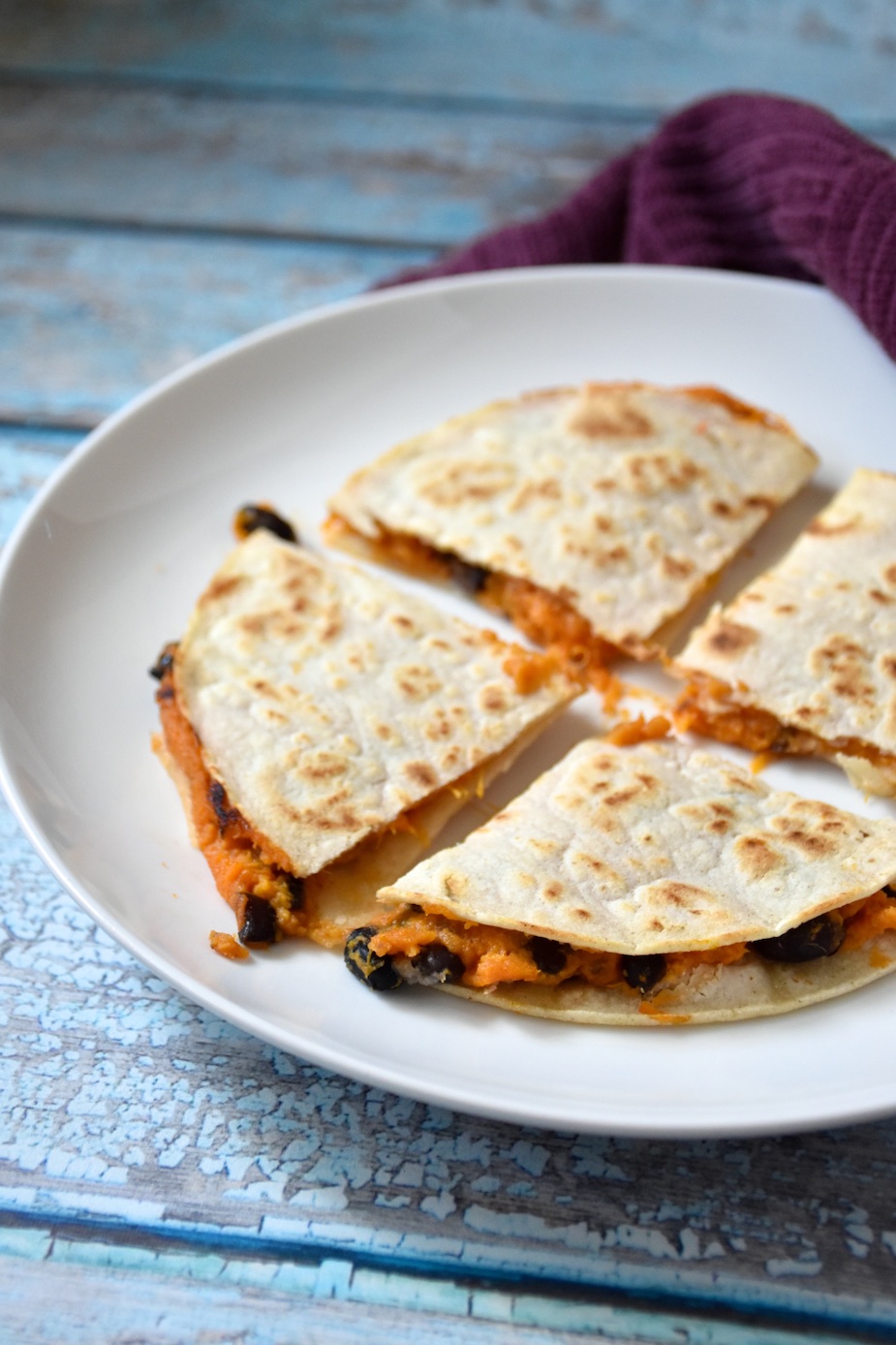 I hope that now that you've seen all the amazing qualities of beans in this post. Obviously, it tops my list of "bang for your buck" ingredients on a gluten-free dairy-free diet, because the cost per serving is so low. But honestly, it's more than that. There are very few foods that I can say are inexpensive AND that pack a ton of health benefits in them. This is one of my go-to staple ingredients, and I hope it will quickly become one of yours too.
Of course, if you've been looking over bland beans in the past, I hope you'll give them another shot on your GFDF diet!
If you loved this post and recipe, be sure to download my gluten-free dairy-free shopping list and 5 more sample recipes below.
Get the FREE Gluten-free Dairy-free Shopping List
Get access to the most comprehensive - and healthy! - gluten-free dairy-free shopping list around!
Plus get 5 sample gluten-free dairy-free recipes!