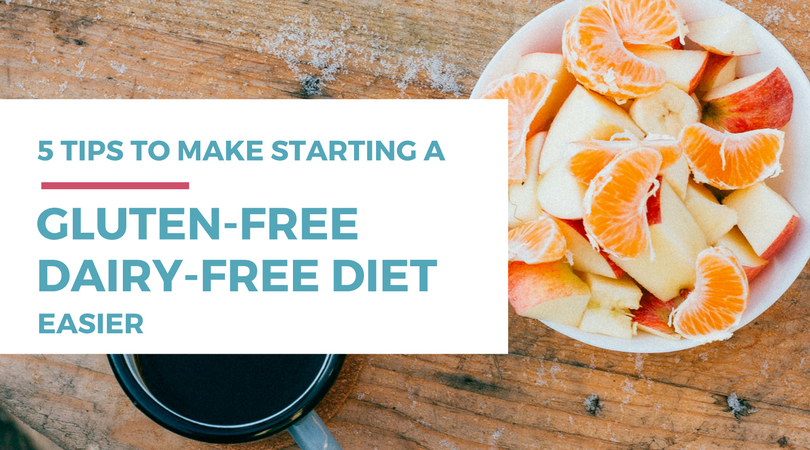 I got an email last week from someone asking me if there was a certain way to go about making a transition to a gluten-free dairy-free diet and lifestyle any easier.
At first, I couldn't come up with much to say. The truth is when anything is brand new, it's going to take some getting used to before things start to feel easier.
I have a friend who recently discovered a peanut and tree nut allergy with her child and we were talking the other day about how hard it is to know where to start. It's overwhelming no matter what foods you're giving up, because the rules of what you've always known about eating (and feeding your kids) all of a sudden change in an instant.
All of a sudden, you have to read all ingredient lists on packaged foods and especially for someone with an allergy (which I don't have), you cant even always trust those to be 100% honest and accurate. You have to go above and beyond to make sure your family not only healthy, but happy about what they're eating too.
There is a definite learning curve, but the ways that you can make a gluten-free dairy-free life easier on yourself when you're starting out. Here are the few ways that I came up with to answer that question of… "how can this possibly be made easier?"
1. Clean out your kitchen of any foods containing gluten and dairy.
Go through all items in your pantry, fridge and freezer and read ingredient lists to find the lurking gluten and dairy. Donate the unopened food to a food bank or gift them to friends.
2. If you have other family members who will continue eating these foods, make separate areas for GFDF-friendly food and other foods.
Mark off the foods that are yours so that your other family members know not to eat them and save them for you. (Find more info on how to live with someone who can eat foods that you can't here)
3. Restock your fridge with healthy choices and gluten-free dairy-free friendly foods.
Once you have the foods removed that you aren't going to be eating anymore, the next step is to restock with foods that you CAN eat. Have these foods on hand so you don't feel tempted to eat things that aren't going to make you feel good. Stick to whole foods and simple meals.
Check out my full blog post on how to stock your GFDF fridge.
Or grab items from my Gluten-free Dairy-free Fridge Starter Kit.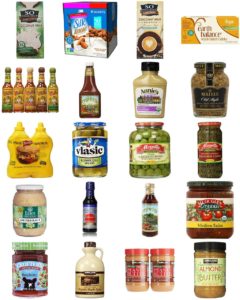 4. Restock your pantry with naturally gluten-free dairy-free options – and some GFDF alternatives that you cant live without.
There are many foods that you will be able to continue to eat that are naturally GFDF-friendly like rice, quinoa, oatmeal, and all nuts and seeds. You can use this shift to a new diet and lifestyle as an opportunity to shift your diet to an overall healthier one. Seek out some alternatives that you cant live without (or just plain don't want to) like gluten-free noodles and bread.
Check out my full blog post on how to stock your GFDF pantry.
Or grab items from The Ultimate Gluten-free Dairy-free Pantry Kit.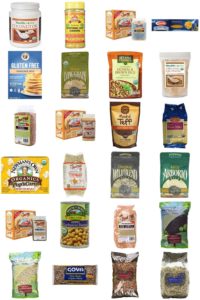 5. Find replacements for some of your favorite recipes.
One big thing that was overwhelming for me when I started eating gluten-free and dairy-free was feeling like I was giving up some of my favorite dishes, especially comfort foods. Do yourself a favor when you're just getting started and find replacement recipes for your favorites so you know what ingredients to have on hand when you want to make these dishes.
… And since I've come up with a few more tips… here are two more! Yes, this post is called "5 tips" but I hope you don't mind I've added a couple extra in for good measure!
6. Seek out a handful of go-to gluten-free dairy-free friendly cookbooks.
Having cookbooks on hand that are full of recipes that you know are 100% safe for your new GFDF lifestyle is beyond helpful. Do some research to find a few cookbooks that have dishes that look good to you – and also look easy enough for you to make and actually follow. It's worth it's weight in gold when you don't have to go searching around on a weeknight or scouring Pinterest to find recipes that suit your new diet. A few of my favorite go-to recipes are: The Healthy Gluten-Free Life and The Whole Life Nutrition Cookbook.
7. Start menu planning.
If you aren't already a menu planner, now is the time to pick up this good habit. Thinking ahead for meals will not only help you be more organized, but will make shopping easier. Plus you'll be less likely to ditch your GFDF diet and lifestyle out of frustration for something easy (and not great for you) like picking up drive through or or ordering takeout.
I create and share gluten-free dairy-free menu plans and recipes every week to help you stay on track. Curious about this service? Click here.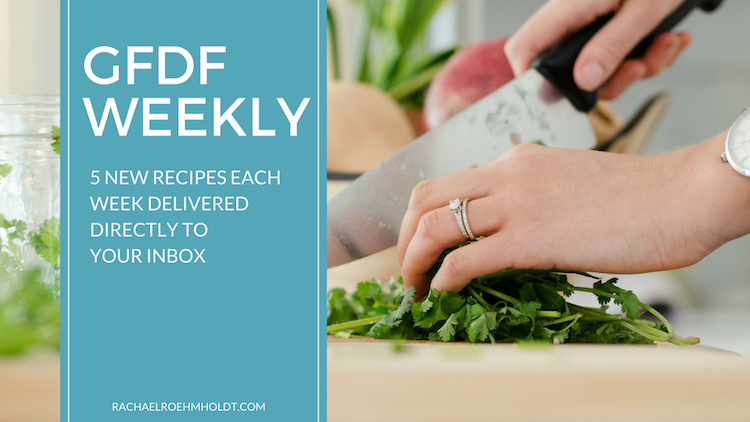 It's not always easy to get started with any new lifestyle and diet change, but with a little purging, restocking, and preparing ahead of time, it can be a lot more straightforward than you think. Once you get into the swing of this new way of eating and living even after a few weeks, it will begin to feel like second nature to you and you'll wonder how you struggled at all.
What has your experience been like? What other tips do you have (or are looking for) when it comes to making this transition to gluten-free dairy-free living easier?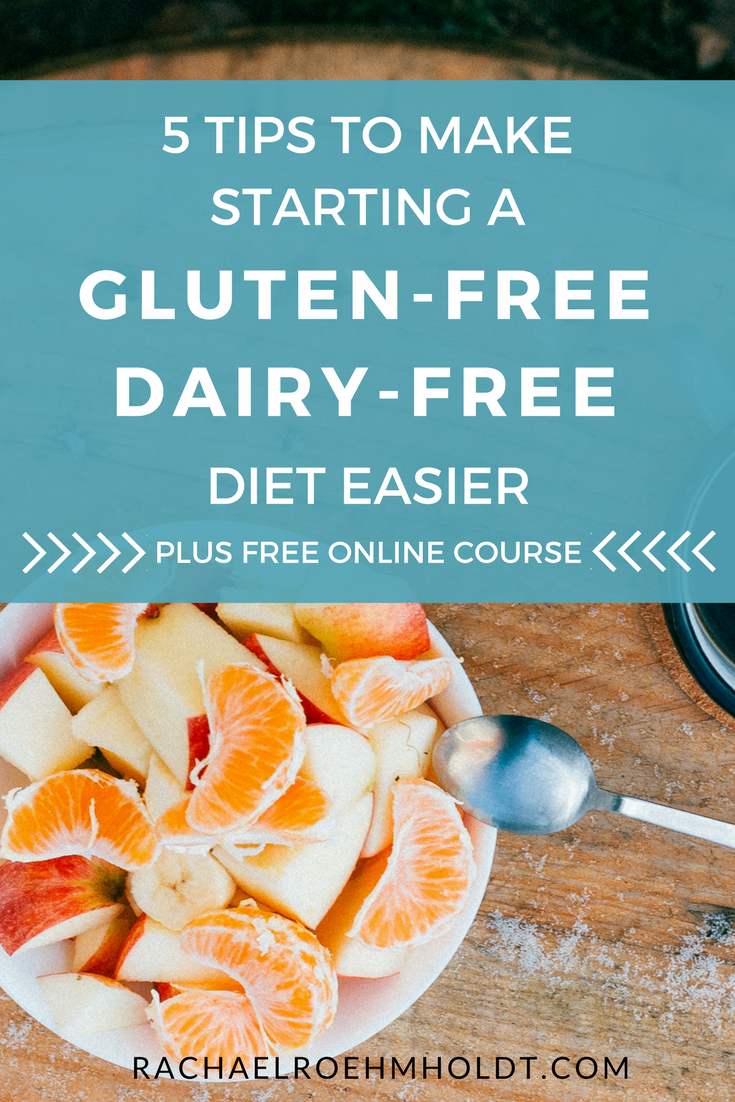 Get the FREE Gluten-free Dairy-free Shopping List
Get access to the most comprehensive - and healthy! - gluten-free dairy-free shopping list around!
Plus get 5 sample gluten-free dairy-free recipes!