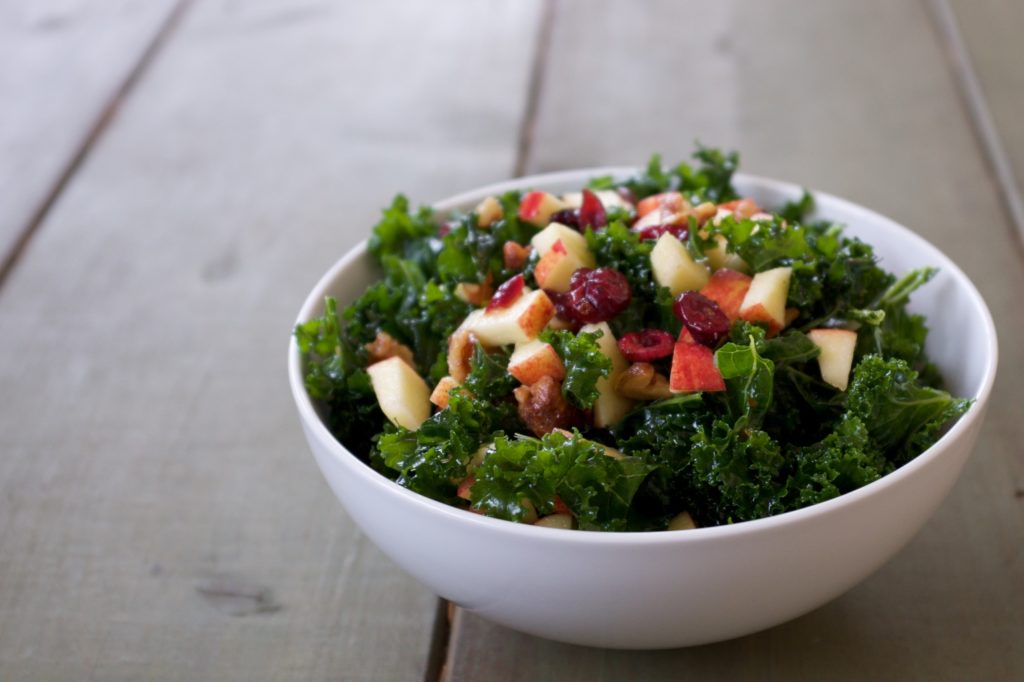 I had a quick-quick-slow kind of week. The days all went by quickly but slowly at the same time.
My husband works from home most of the time, but once a month or so, he has to travel a few hours to work out of one of the main offices of the company he works for. While I used to really mind being left on my own with my son, now that he's 2 1/2, things have gotten a lot easier. It's more about keeping him occupied than worrying about him getting into too much trouble.
These days when Dad's gone, we spend most of our time at home since were a one-car household. So we played a lot of trains, play dough, made and ate pretend food in his little kitchen, and we even made a raw banana chocolate cream pie from my favorite raw dessert cookbook.
As much as I love to make raw desserts with my son, I try to involve him in just about any part of cooking as I can – even if he isn't eating the food himself. I've noticed that he's a lot more adventurous when he's got his hands in whatever dish it is that were preparing. So I do what I can to make food in our house not only kid-friendly in terms of eating, but also preparing.
One of my favorite salads to make also happens to be super fun for kids to help with. It's my 10-minute kale salad that's awesome to either get your aggression out on or let your kids get messy with. There's nothing better than digging your (clean) hands in and ripping, shredding, and squashing to make your lunch.
I love this salad year-round, but I love it most during the cold winter months. I've even brought a larger version of this to the holiday dinner with my family before! If you're looking for a super fast and easy salad that's nutrient-dense AND gluten-free dairy-free friendly, give this one a try!
Oh – and if you want to add a bit of extra protein to carry you through your day, you can add a handful of hemp seeds or even grilled chicken if that's what you're craving.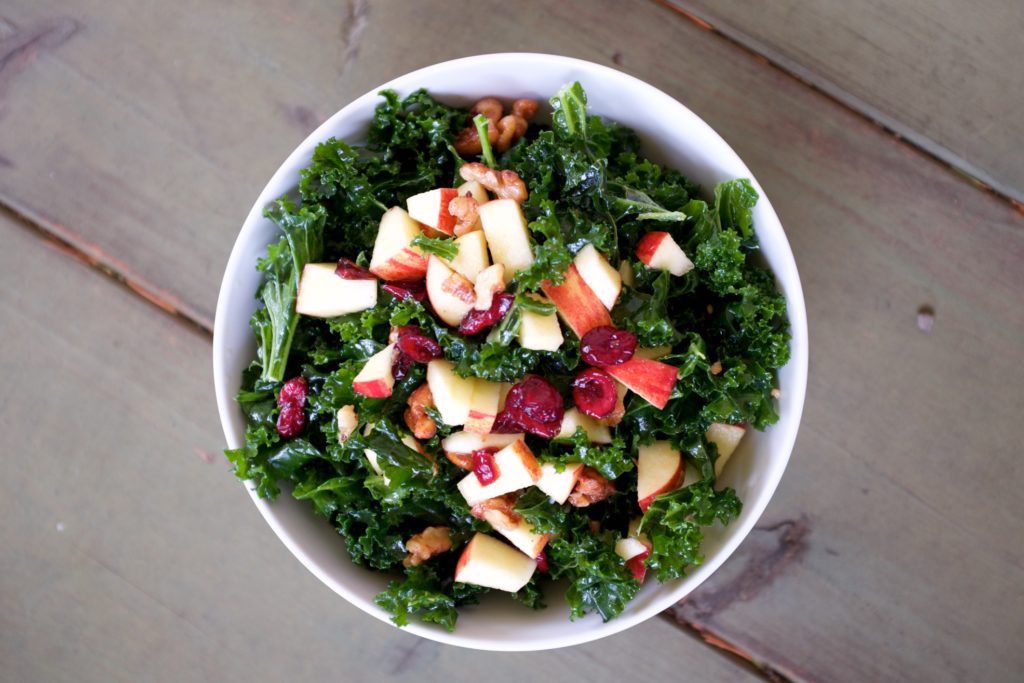 10-minute Kale Salad
Serves 2
INGREDIENTS
DIRECTIONS
Tear the kale leaves from their stems, then tear them into smaller pieces.Place the kale into a large bowl.

Add olive oil, lemon juice, maple syrup, and a pinch of salt and pepper to the bowl. Using your hands (yes, its fun to play with your food!!), massage the kale for about 5 minutes. This will help break down the tough fibers and make it easier to digest.

Wash up, then toast the walnuts in a small skillet over medium-low heat for about 3-4 minutes (shake the pan every minute or so to make sure they don't burn).

Chop the apple and add to the salad.

Add the warm walnuts and dried cranberries. Toss together and divide among a few bowls. Grab a fork and enjoy!

To add some protein, add some hemp seeds or grilled chicken.
If you give this one a try, I'd love to hear how you like it – and if you've found the massaging just as therapeutic as I do.