Enjoy these gluten-free pumpkin muffins that are also dairy-free, egg-free, and refined sugar-free. Perfect for the fall!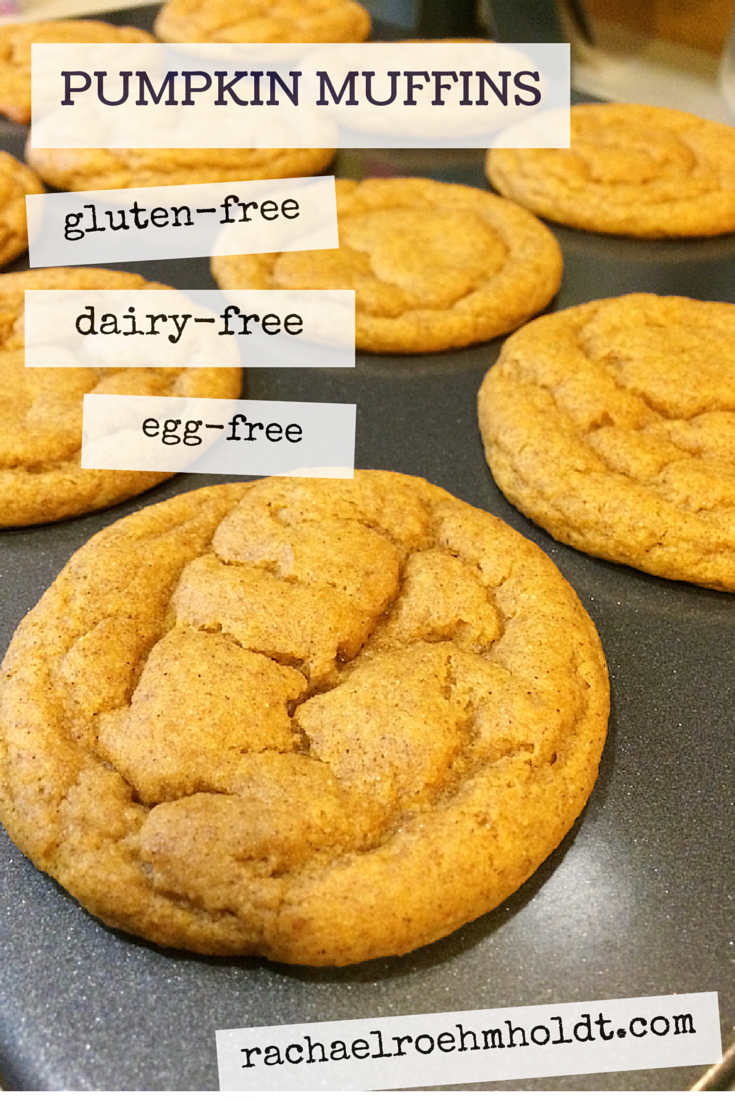 Note: I am a proud Amazon, Chomps, and Thrive Market affiliate and am happy to recommend their service and products to you. Please know that as an affiliate, I may receive a small commission on the products you purchase after clicking through my links. For more info, please see my disclosure policy here.
Want to know one of the places I hate to go the most?
The bakery aisles at the grocery store…
Or Costco, with the wafting deliciously sweet smells and gigantic boxes of treats…
Or any coffee shop that serve beautiful little breakfast bites…
Why?
Because 99.9% of what is offered at those places is completely off limits when you don't eat gluten or dairy.
I'll be honest. I love breakfast treats. I eat a healthy diet with tons of whole foods and organic (just about) everything – but I would be lying if I said I didn't LOVE muffins, scones, or bagels.
Last week, I got to thinking about how wonderful it would be to just pop down to the bakery and buy a few things. I was daydreaming about it actually. Daydreaming to the point of popping open Yelp and finding that there actually IS a vegan and gluten-free bakery in my area (something I had NO idea about).
But then, before I even got my jacket and shoes on… I got to thinking, "I really don't want to spend $3 on a muffin. In what world is ONE $3 muffin a good deal just because I can't have gluten and dairy? I'm sure I could make them at home for much cheaper – and have a whole batch for the week ahead instead of just one."
In the past few weeks, I've just started venturing into the world of making my own breakfast treats at home. I know that it's more work, but it's also pretty rewarding.
I can make what I want. I know what's in them. I can have as much or as little as I want with the same amount of effort. And I don't have to worry about hidden ingredients that aren't shared on a label or at a bakery.
So far in my baking adventures, I've made gluten-free waffles, gluten-free biscuits, and scones so far. All of which – I'm proud to say – I've had great success!
Now I'm trying pumpkin muffins. My first try has turned out to be delicious! These muffins are moist, fluffy, and don't leave you wishing for a different flavor or texture like so many other gluten-free muffins do.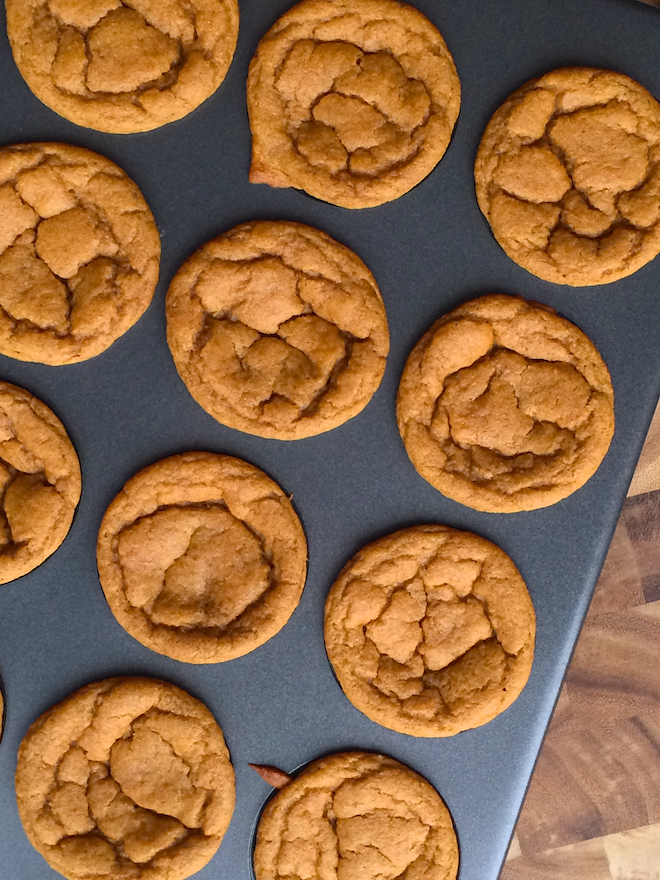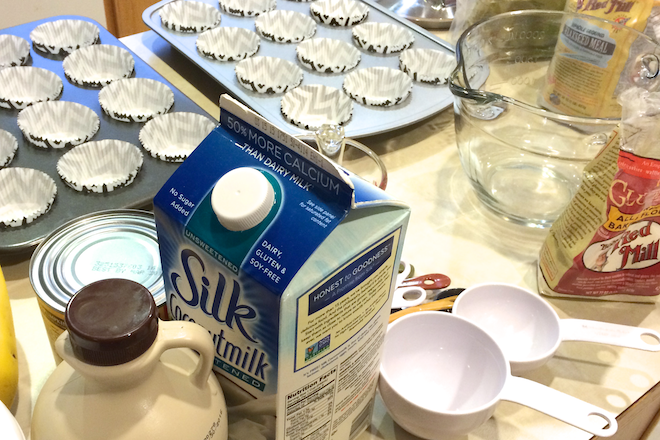 Prep ahead tip: Double (or triple!) the batch to stock your freezer. Wrap each muffin in plastic wrap then place in a freezer bag. When ready to eat, remove the plastic wrap and microwave for 30 seconds.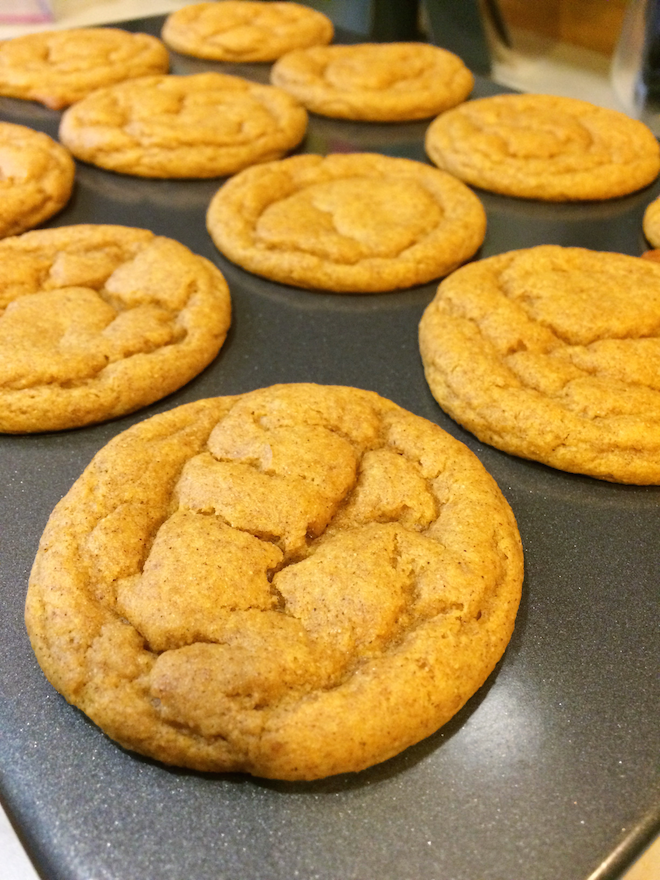 Yield: 12 muffins
Gluten-free Pumpkin Muffins (dairy-free, egg-free)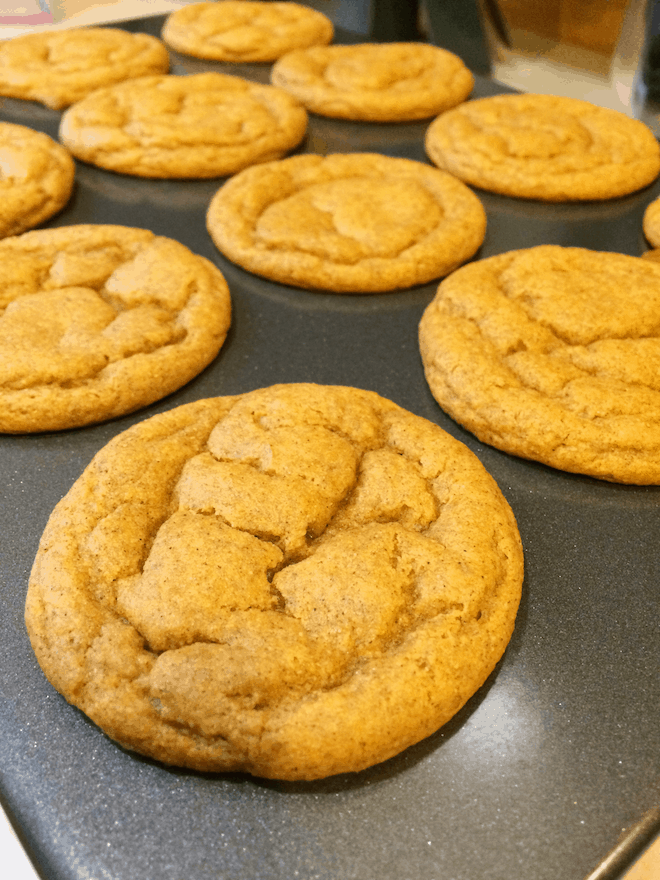 Enjoy these gluten-free pumpkin muffins that are also dairy-free, egg-free, and refined sugar-free. Perfect for the fall!
Ingredients
1 3/4 cups Gluten-free flour blend (I used Bob's Red Mill)
3/4 cup sugar
1 tbs baking powder
1 tsp xanthan gum
1/2 tsp salt
1 1/2 tsp ground cinnamon
1 tsp pumpkin pie spice
1/2 cup coconut oil
1 cup pumpkin puree
1/2 cup unsweetened coconut milk (any non-dairy milk will do)
2 tbsp maple syrup
Instructions
Preheat the oven to 350 degrees F. Line or grease a muffin pan.
In a large bowl, combine the flour, sugar, baking powder, xanthan gum, salt, cinnamon, and pumpkin pie spice. Stir to combine.
Melt the coconut oil in a small saucepan.
In a small bowl, stir together pumpkin, coconut milk, maple syrup, and melted coconut oil.
Pour the wet ingredients into the flour mixture and stir to combine well.
Divide the batter among the 12 cups and bake for 20 to 25 minutes. You'll know they're done when a toothpick comes out clean when inserted into the center.
Cool, then enjoy. Try not to eat them all in one sitting.
Recommended Products
As an Amazon Associate and member of other affiliate programs, I earn from qualifying purchases.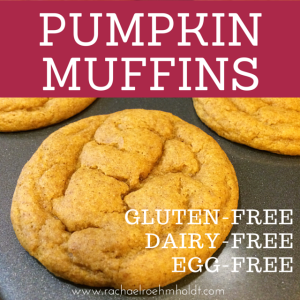 Now it's your turn – share in the comments below what your favorite breakfast food is!