Chicken is one of our go-to ingredients in our household. I feel like I could rattle off the different ways we eat chicken like Bubba from Forrest Gump rattles off about the different ways to prepare shrimp.
Truth be told, in the past few weeks, I've been a little sick of chicken, despite the fact that it's almost always on our weekly rotation in our menu plan.
Normally, we eat chicken baked, either with Italian seasonings, a low-sugar barbecue sauce, or with a toss of a few random spices from the cupboard or fridge that sound good that night.
Just recently, while trying to find something new to flavor our chicken with, I came up with a new recipe – maple dijon chicken. It was a great success and we'll be adding it to the chicken recipe repertoire now.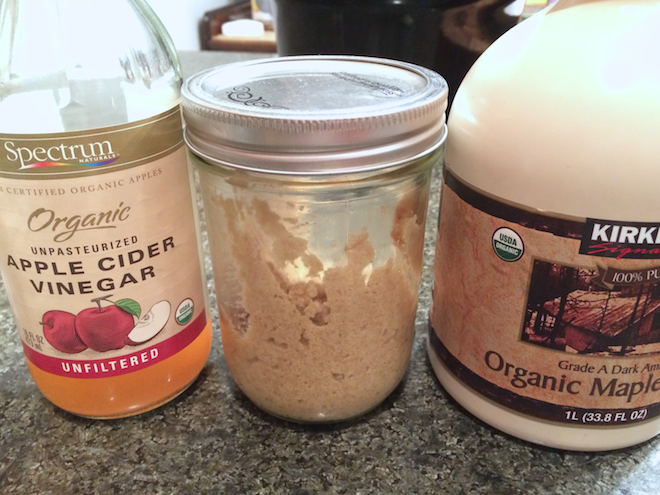 I liked this recipe for the same reason I like most recipes – they come together fast and they taste really good. This one was no exception. With a few ingredients in a measuring cup mixed together, then tossed over some chicken breasts, dinner was crazy easy.
Read on: Is Maple Syrup Gluten-free?
Read on: Is mustard gluten-free?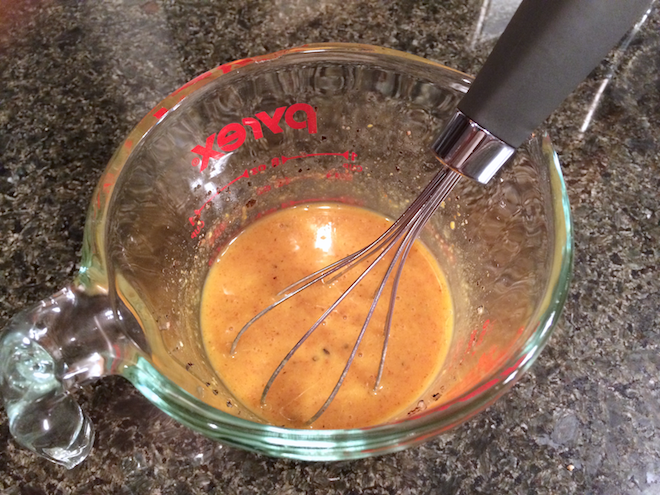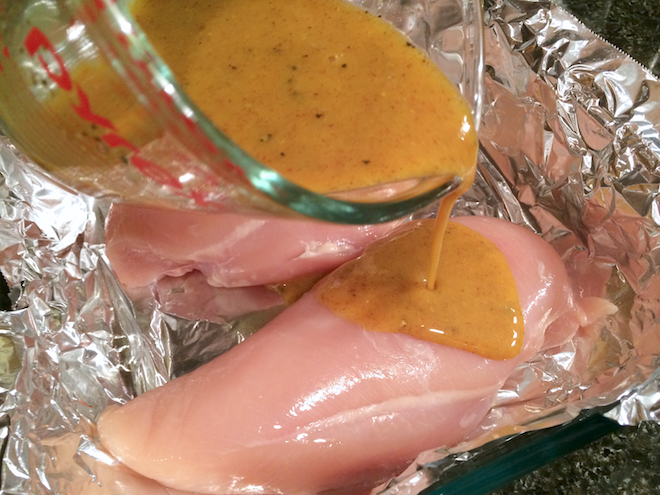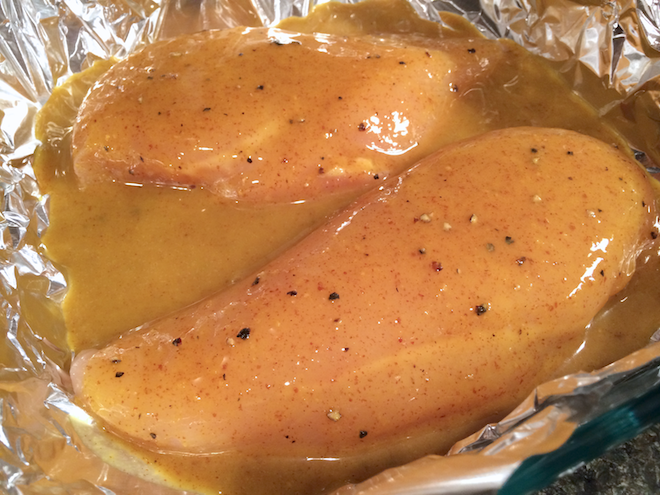 Maple Dijon Chicken
Makes 4 chicken breasts
Ingredients
4 chicken breasts, organic and locally raised preferably
1/4 cup dijon mustard (I used homemade)
1/4 cup maple syrup
1 tbsp apple cider vinegar
salt and pepper
Directions
Preheat oven to 375 degrees F.
Line a baking dish with foil for easy cleanup. Place the chicken breasts in the foil-lined dish.
In a small mixing bowl or a measuring cup, combine dijon mustard, maple syrup, apple cider vinegar, and a pinch each of salt and pepper. Whisk to combine.
Pour the maple dijon mixture over the chicken, covering completely.
Bake in the oven for 40-50 minutes or until a thermometer registers 165 degrees F into the thickest part of the meat.
Serve up and enjoy with some healthy side dishes (we had kale salad and roasted sweet potatoes).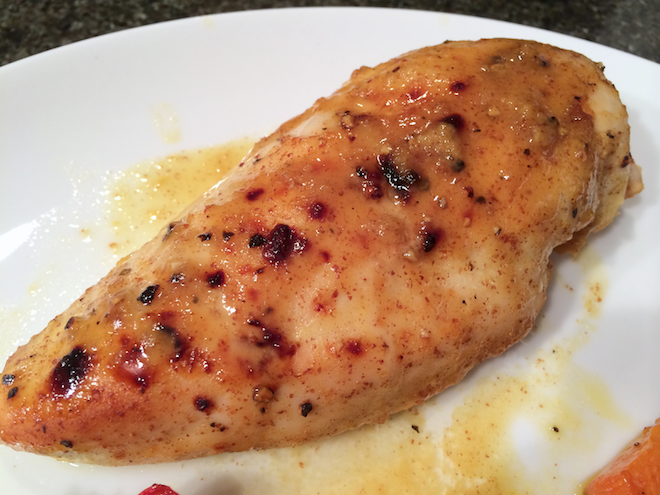 Have you ever had any recipe successes just by hunting around in your cupboards?