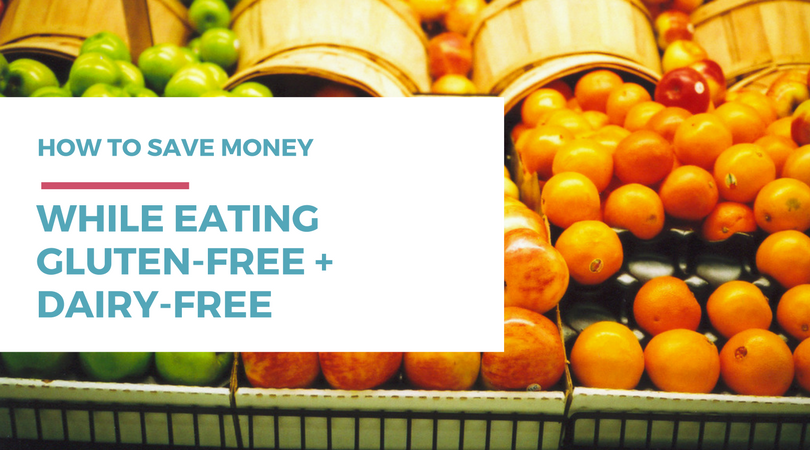 Gluten-free and dairy-free products can be CRAZY expensive!
One of the biggest shocks I had when I first discovered I needed to cut gluten and dairy out of my diet was how much a loaf of bread was, let alone any dairy-free products.
I don't know if you find this to be true, but it feels like for every food I need to cut out, the price seems to multiply. Gluten-free? It'll cost you. Dairy-free? It'll cost you even more. Egg-free or nut-free? You better be ready to shell out the big bucks.
Eating gluten and dairy-free can be expensive, but it certainly doesn't have to be!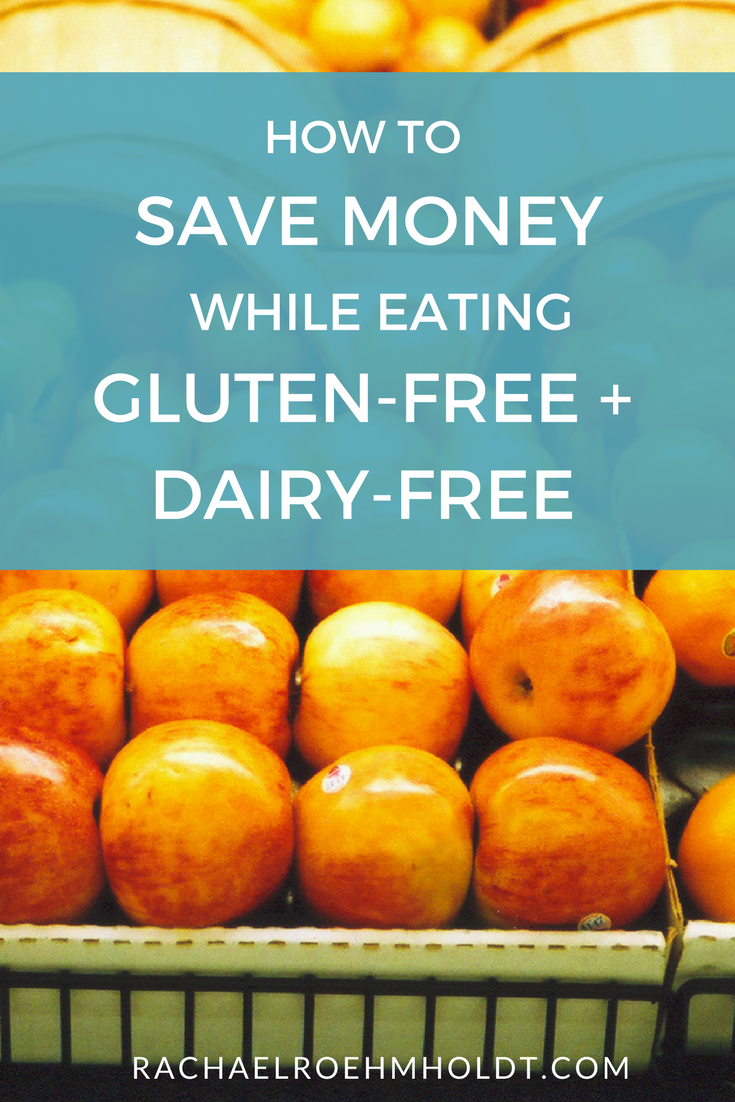 These are my best tips for how to save money while eating gluten-free and dairy-free:
Structure your meals around lean meats, whole grains, and produce – instead of trying to replace ingredients one-for-one (example: cheese isn't always budget-friendly, BUT dairy-free cheese is outrageously priced!).
Produce can get expensive if you try to eat organic, so stick with buying only the Dirty Dozen(the top 12 foods with the most pesticides in organic items) and going the conventional route for the rest. Of course if you can't do any organic – that's okay too!
Center your meals around cheap ingredients – beans, potatoes, rice. These staples along with cheaper produce like lettuce, spinach and in-season produce will help you stretch your buck a little farther.
Use meats and lean protein in smaller quantities to get more for your dollar. Make meat stretch further by adding beans or quinoa (which is high in protein) alongside to help fill you up. I like to make bit batches of soups so that my higher priced ingredients last longer.

So many companies appreciate loyal followers, thats why getting on mailing lists, liking big brands social media pages, and even calling these companies can really pay off.M

ake a full list of the brands you use and follow up to see if you can find discounts or coupons just by showing the company you're a loyal customer.
When you're sticking to a gluten-free and dairy-free lifestyle, you CAN eat in a way that accommodates your diet without breaking the bank.
If you enjoyed these tips, you'll love The GFDF Money-Saving Action Guide, where you'll learn my best tips to shop, save, and live smartly while still eating what's right for your body. Find out more and get your copy by clicking here or the image below.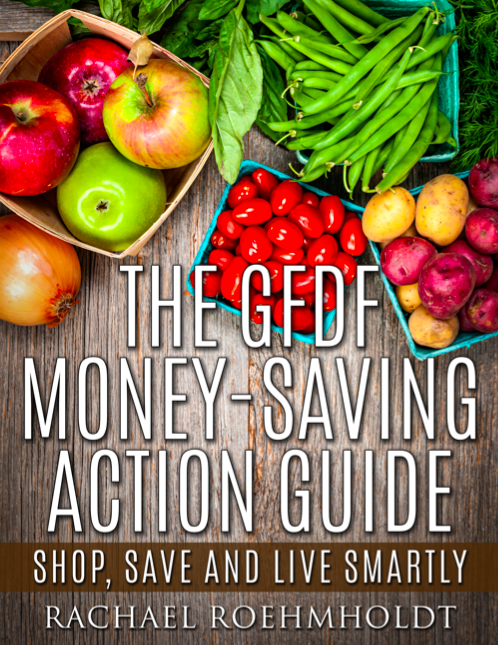 What's your best tip for saving money without the gluten and the dairy?