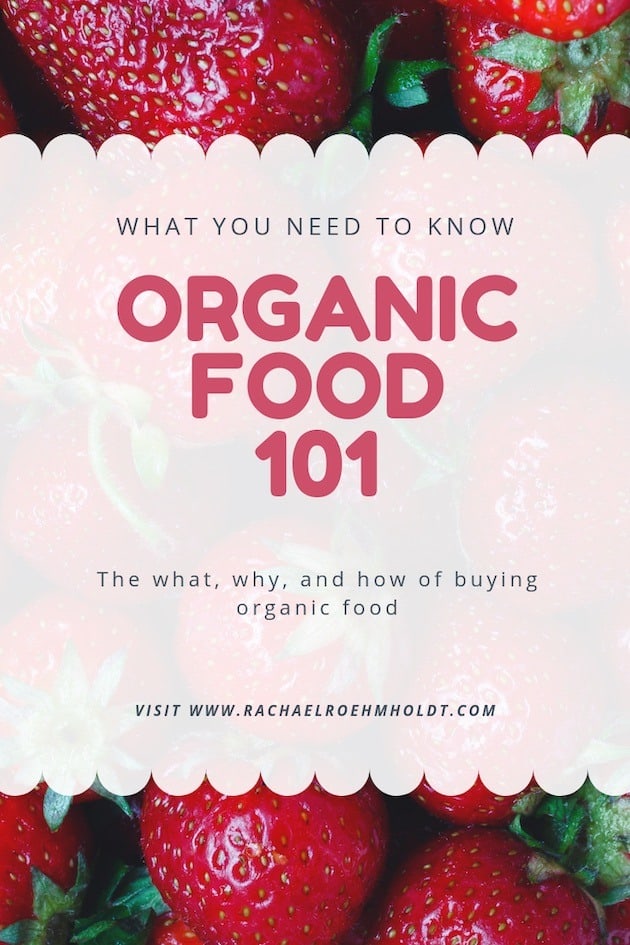 At one point, as humans we were only eating "organic" food. There just wasn't any option. Food was food. And food was organic.
These days, food is big business. Most everything we buy that isn't labeled as "organic" has some form of herbicide, fungicide, pesticide, growth hormones, or has come from genetically modified seeds in order to produce a consistent shape, size, color, and taste.
While you may be thinking "what's really the big deal with all those things? If everyone else is eating out, is it really doing me any harm?"
The short answer is yes. And it's damaging your already leaky gut too.
Chances are if you're dealing with any sort of food intolerance or leaky gut issues, you're more susceptible to those things making their way into your bloodstream and causing even more damage than what you're dealing with right now.
That's why buying the highest quality food – and most of the time that means organic – is important.
There's a ton of misleading information out there about organic produce, so let's just cover a few basics today, shall we?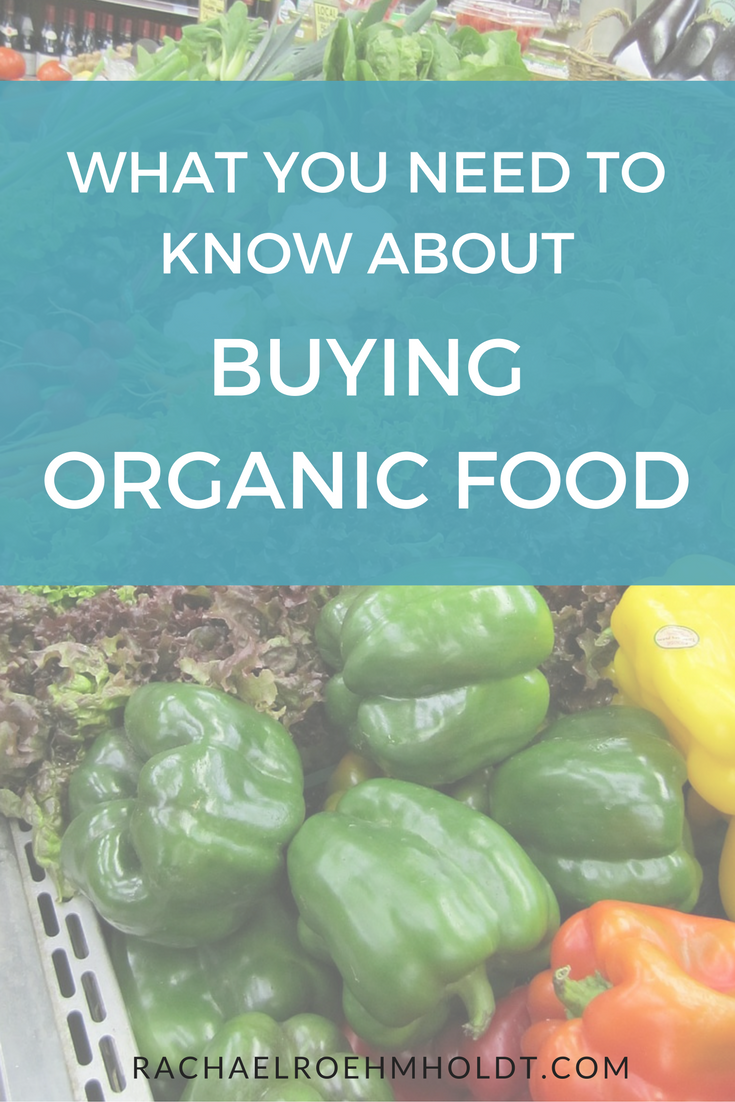 (Note: this is a highly biased post – I'm all for organic food as you'll read further. I know most people can't afford all organic food all the time – I'll cover that topic in a different upcoming post)
What is organic food really?
To put it simply, organic foods are the way foods are supposed to be enjoyed. Organic food is simply that – organic. Which means there are no chemicals, no fertilizers, no altering of what nature intended. Instead, these are fresh fruits, vegetables, dairy products, and meat which have been grown and raised naturally.
Why should I eat organic foods?
Eating organic foods means that you're eating something in the way it was intended to be enjoyed – which means the flavors will be more full, rich, and vibrant.
Think for a moment about eating tomatoes in the winter – they look like a tomato: red, plump, juicy, but they don't really taste like a tomato – they're kind of dull, taste flat, and aren't really exploding in flavor.
This goes hand in hand with eating seasonally, but can be said for organics versus non-organics as well. There is a true taste difference.
In addition to this, many of the chemicals these fruits and vegetables are treated with get leeched into the produce as well. Even if it's a small amount the amount you're ingesting on a daily basis, this can add up pretty quickly over the course of a week or a month if you're getting your recommended five to eight servings per day.
This can cause HUGE gut issues – something you REALLY don't need if you're already dealing with issues with your gut already.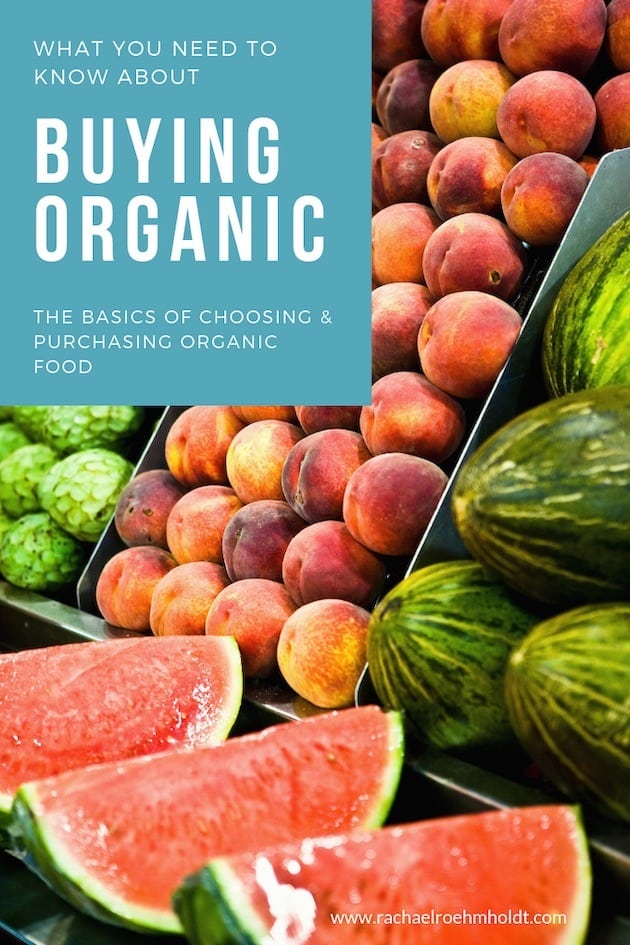 How do I know if something is organic?
In meat and dairy products, these are pretty well labeled. You can look for the big "organic" sticker or label on an item and know if it's organic or not.
If you're shopping for fruits and vegetables, you can easily find out if something is organic or not by checking the sticker. A sticker that begins with the number 9 and has five digits is certified organic and is good to eat. Anything that begins with an 3 or 4 and has four digits is conventionally grown and anything that begins with an 8 and has five digits has been genetically modified.
What should I prioritize when it comes to buying organic food?
Eating organic is definitely an investment (one that is worth it). However, I know that it's not feasible for everyone to eat all organics all the time. In terms of meat and dairy, I'd recommend getting as much organic products as possible for your budget.
For produce, there's a commonly shared list called "The Dirty Dozen" which helps you know which 12 items of produce are best to stay away from. Here's my version – feel free to pin and share it around!
There are also 15 foods that are known to have the least amount of contaminants and are known as the "Clean 15." These are safe to eat conventionally grown and not organic. Again, my version – feel free to pin and share!
Generally, any produce with a very thin skin, you'll want to purchase organic and anything with a thicker skin or a skin that you peel away can be eating non-organic.
Do you buy all organics, some, or very few when making your selections from the store? What other questions do you have about buying organic food?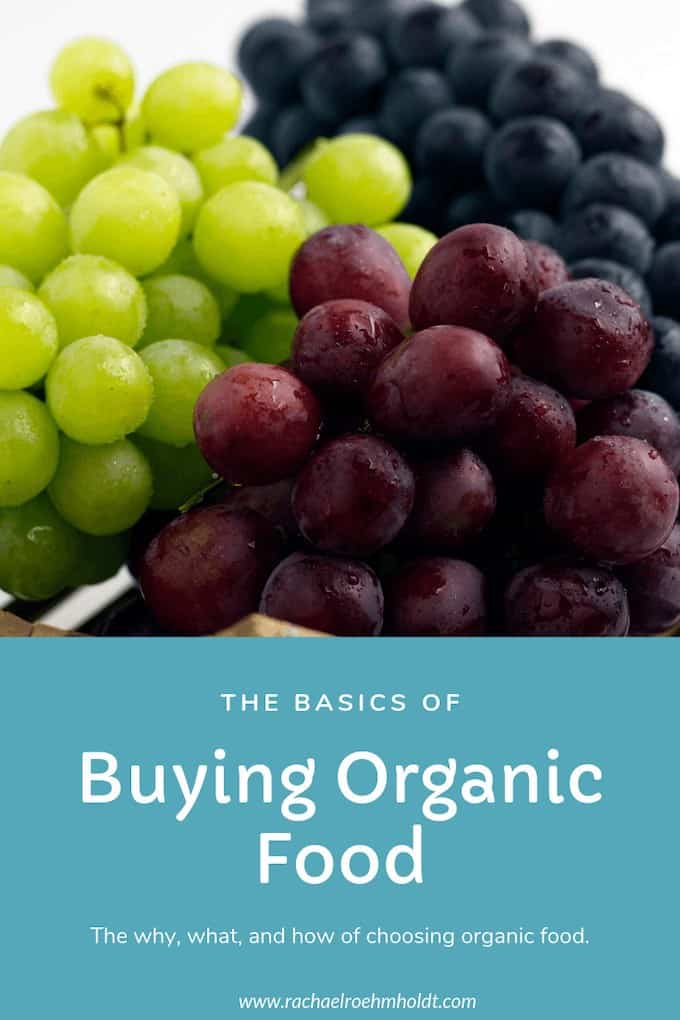 Get the FREE Gluten-free Dairy-free Shopping List
Get access to the most comprehensive - and healthy! - gluten-free dairy-free shopping list around!
Plus get 5 sample gluten-free dairy-free recipes!