You're short on time and energy, but could really use a healthy pick-me-up, right?
While coffee and caffeine are often our go-to choices to get out of our afternoon slump, there's a magical drink out there that can do your body even more good.
So what is this magical drink?
The green smoothie!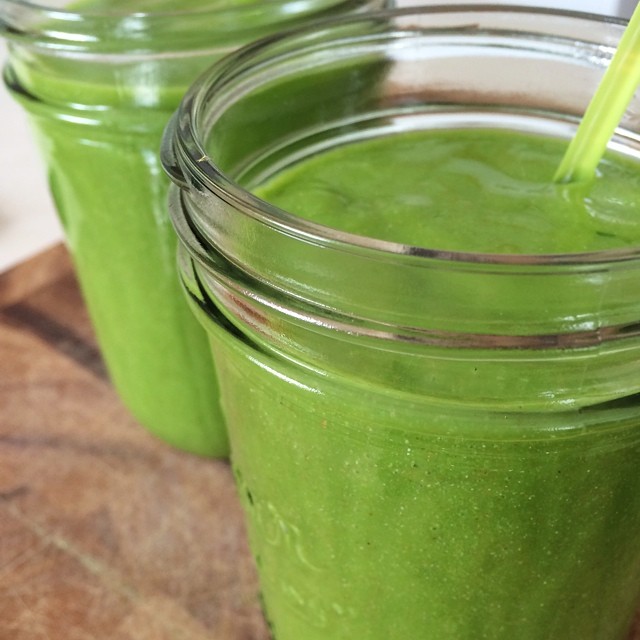 What is a green smoothie?
A basic smoothie made from whole fruits, fresh leafy green veggies, and water or nut milk (like almond or coconut milk). So simple, so easy to make, and so full of healthy benefits for mamas like you.
What's the big deal about green smoothies?
By blending fruits and vegetables together with water, your body can assimilate and digest a whole bowl of healthy vitamins, minerals, amino acids, and antioxidants without having to break down all the fibers in your digestive tract.
Green smoothies offer a powerhouse of nutrients in one small glass. A flash flood of health to your body in just a few minutes.
Green smoothies offer a whole bunch of great health benefits – so here are a few reasons NOT to skip adding your greens to your smoothies:
Give you tons of energy – naturally!
Make your skin glow from the inside out
Helps to shed unwanted weight
Clear acne and other skin conditions
Keep cravings for sweet and salty foods at bay
Improve circulation and blood flow
Boost to the immune system
Improve your mood
Keep things flowing through your digestion
Reduce mucous and clear congestion
A huge bang for your buck nutritionally – so many great vitamins, minerals, amino acids, and antioxidants
Making green smoothies at home with the best quality ingredients possible is far better than buying some pre-made smoothie "drink" from the store or going to a place like Jamba Juice, where their smoothies are almost entirely made up of sugar.
The best part of making energy-boosting green smoothies at home is that you get to control what ingredients you add – so you always can enjoy drinking something that YOU like.
What's the proper ratio of fruit and greens to liquid?
The best part about making green smoothies is that there is no one right or wrong way to do it. When you're first getting started with adding green smoothies to your diet, you may prefer more fruit than greens until you get used to the taste of greens. You may also prefer more or less liquid in your smoothie.
Get creative, try ingredients you love, and experiment to find flavor combinations you enjoy!
What kind of greens should I include in my smoothies?
Any kind you like! If you're just getting started with green smoothies, I recommend starting with the more mild greens like spinach or chard. Find out why you should rotate your greens and what my favorite greens to add to green smoothies are by clicking here.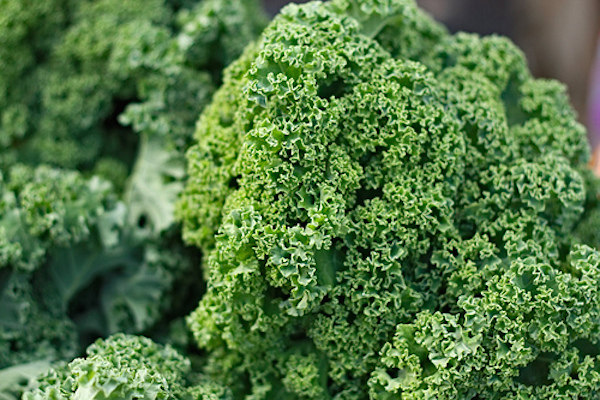 How can I make my smoothies taste sweeter?
If your green smoothies aren't quite sweet enough, add a few sweet fruits to bump up the sweetness factor. Tropical fruits, like banana, mango, and pineapple are great for this. Grapes are also a wonderfully sweet fruit that serve as a great base for many green smoothies.
If fruit doesn't provide enough sweetness in your smoothie, try a natural sweetener like a squirt of honey, agave or stevia. Just remember that even natural sweeteners can raise your blood sugar level (not your best friend when you're looking for more energy) – so keep the amount minimal for best results.
What if I want to replace a meal with a green smoothie? How do I make it more filling?
Drinking green smoothies doesn't mean that you have to replace meals for them. However, if you add enough filling ingredients to them – they can easily fill you up and leave you not wanting much more at meal time.
A few ways to make your smoothies more filling is by bumping up the protein and adding some healthy fats to your smoothies. Here are some of my favorites:
Raw nuts (almonds, walnuts, cashews, etc.)
Nut butters (peanut, almond, cashew, or sunflower seed)
Almond or other nut milk in place of water or other liquid
Full-fat coconut milk
Flax seeds
Chia seeds
Hemp seeds
Old fashioned oats
Cooked quinoa
Cacao nibs
Avocado
Do I need a fancy blender to make great green smoothies?
Absolutely not! While a high-powered blender like a Vitamix, Blendtec or Ninja works very well in creating super smooth green smoothies, other blenders will blend everything just as you need it.
The Magic Bullet or Nutribullet are great lower priced options for creating green smoothies.
If your blender has a tough time getting your ingredients smooth, you may try chopping your fruits and veggies into smaller pieces. Or blend fruit and water together first, then add your greens.
By adding just a few green smoothies in as a meal or a snack during the week, you'll have a ton more energy and be able to feel great in your clothes. I personally guarantee it!
Now it's your turn – have you previously been turned off by the idea of green smoothies? What questions do you have about making healthy and yummy green smoothies? Ask in the comments below and I'll answer them ASAP!