When you think of green smoothies, you probably think of spinach first, right?
At least I did when I first started venturing into the world of making green smoothies at home.
Spinach is by far the most mild green, which makes it the no-brainer option when adding it as a smoothie ingredient (in fact, it's the star green ingredient in the recipe I shared with you last week). The flavor of the greens are easily tempered by other ingredients after a nice whirl through the blender.
While spinach is a great starter green when you're first dipping your toe into the world of green smoothies, over time you'll want to start diversifying your greens to reap the benefits of many different vitamins and phytonutrients that the different varieties have to offer.
Each leafy green, like any other fruit or vegetable, has it's own cocktail of beneficial traits and necessary vitamins, so it's important to switch up your smoothie greens regularly. Even mamas like us need to pay attention to not overloading our bodies with too much of one good thing – and not enough of another.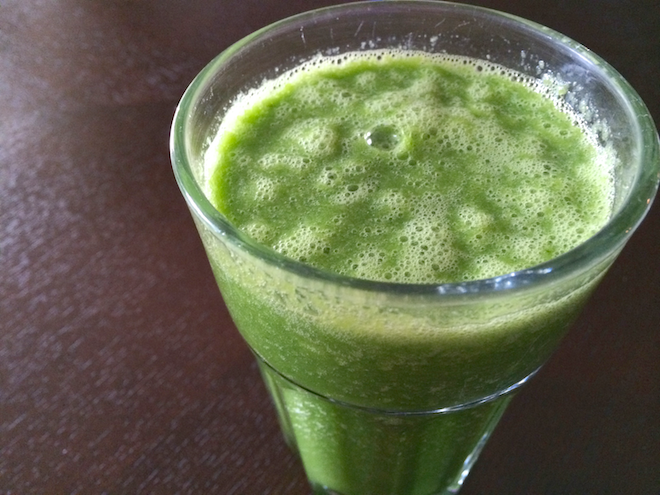 Adding greens to smoothies is an excellent way to get that much-needed boost in energy most of us mamas with little ones at home are looking for, especially when we've hit that afternoon slump that I think you and I are all too familiar with. (Click here to read more about the benefits of green smoothies)
Some greens are a bit more "potent" than others, as you may already know. While they're all great for you for varying reasons (we'll get into that a bit more below), some just blend into smoothies better than their other leafy green friends.
Here are 5 greens to perk you and your smoothies up – in order of my own taste preference.
Chard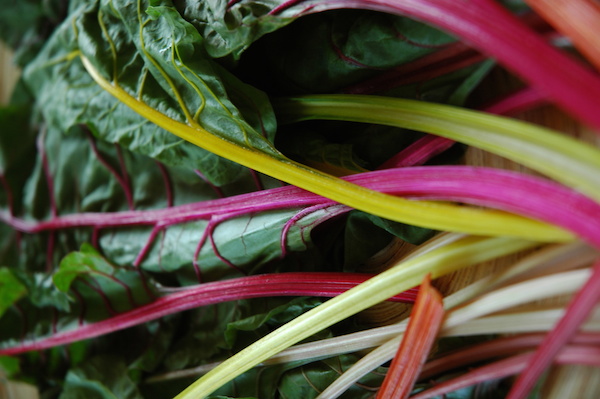 Swiss, Rainbow, or Red – they're all great options. With a slightly similar taste to spinach, chard offers vitamins A, C, and K, magnesium, manganese, potassium and iron.
It's a great immune booster and helps keeps your bones, cardiovascular and respiratory systems in tip-top shape.
Lettuce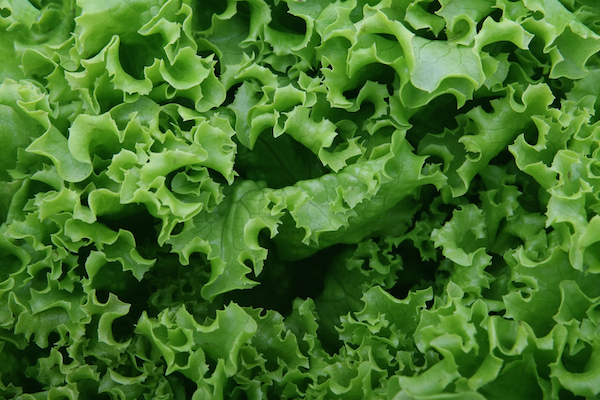 Lettuce is a great option for smoothies, because of it's affordability. You can grab a head of romaine, red or green leaf lettuce for around $1 at certain times of the year, so it's a practical and healthy addition to any smoothie.
While not as nutritionally dense as some other leafy greens, it's mild flavor makes it a go-to choice. You can find vitamins A and C in lettuce, as well as calcium.
Cabbage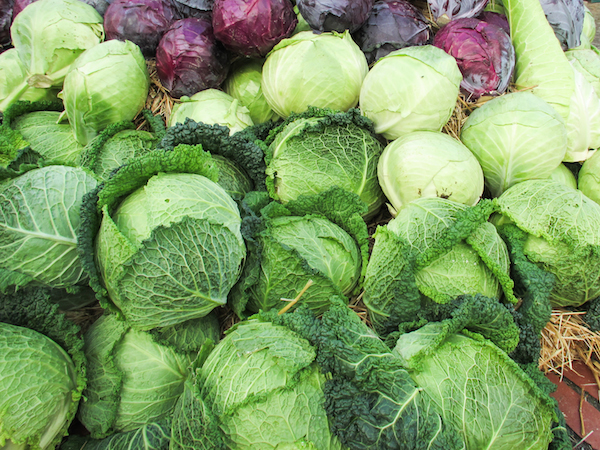 Cabbage is an ingredient I had a hard time getting my head around adding to smoothies. But once I did, I realized how well the flavors combine into fruity smoothies to make them even better for you.
I love adding red cabbage to my berry smoothies and green cabbage in with other fruits. Cabbage is full of vitamins C and K, potassium and sulphur – which is great for promoting healthy nail, hair, and skin.
Kale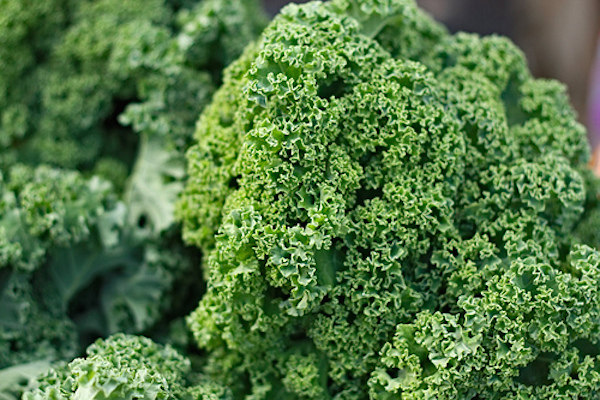 Many folks don't love the taste of kale, but this green is packed with so much nutrition – it's almost a crime to not add it to your smoothies. The trick with adding this potent flavor to your smoothies is to temper it with something else – like bananas, peanut butter, or even lemon juice.
Kale is an excellent source of vitamins C and K as well as calcium and fiber – great for your digestion and keeping things moving through your system (if you know what I mean).
Collards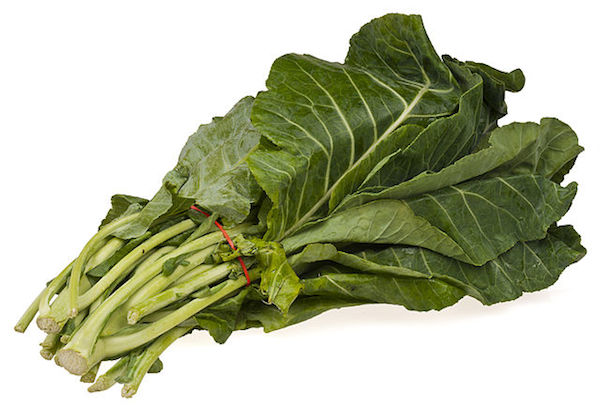 Another pungent green, this leafy is best masked with other powerfully strong fruit flavors like banana, pineapple, mango or citrus.
Collards offer vitamins A, C, K calcium, manganese, and even folate – an essential vitamin if you're a breastfeeding mama like myself.
Of course, I always recommend trying and experimenting different ingredients and flavor profiles out for yourself. So get into your kitchen and try out any of these five leafy greens next time you pull out your blender for smoothie time.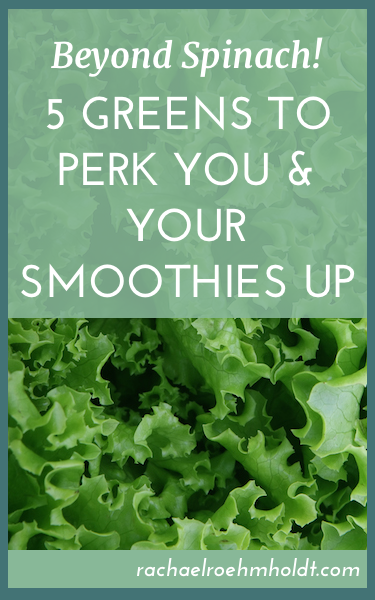 Now it's your turn – which leafy greens do you normally add to your smoothies? Which one or two will you be willing to try now that you know the fantastic health benefits? Leave a comment below sharing your answer. I can't wait to hear what you discover!