Are you a big burger fan? If so, you may have found yourself wondering what types of hamburger buns to use on a gluten-free diet. Get some amazing gluten-free hamburger bun recipes in this recipe roundup post.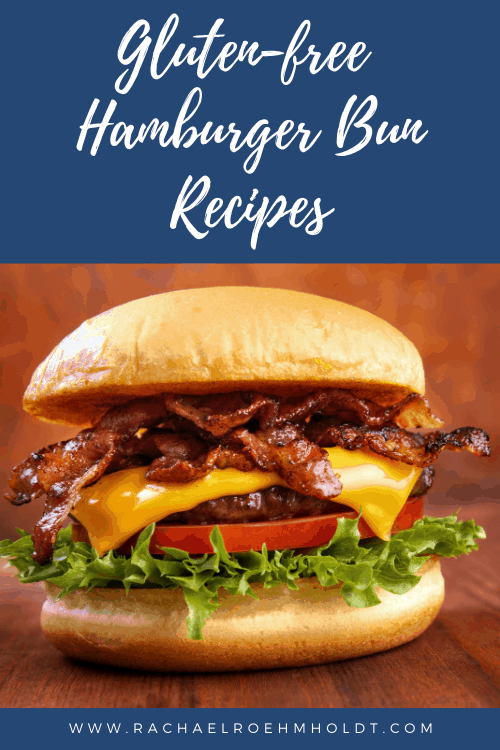 Note: I am a proud Amazon, Chomps, MunkPack, and Thrive Market affiliate and am happy to recommend their service and products to you. Please know that as an affiliate, I may receive a small commission on the products you purchase after clicking through my links. For more info, please see my disclosure policy here.
When it comes to a good burger all the components of the burger are important. The meat needs to be well seasoned and flavorful. The toppings need to be fresh and crisp. The condiments need to be delicious and well balanced to play well against the other ingredients.
And the bread is really just the vehicle to send all of this delicious flavor into your mouth.
But this ingredient shouldn't be overlooked. If you follow a gluten-free diet, you know that the bread is the thing to pay the MOST attention to in order to not feel terrible after eating that delicious burger.
When you eat a gluten-free diet, you need to be really careful about the hidden gluten that comes in all shapes and forms. Not only do you want to avoid the gluten, but you'd also really really like it to taste good.
While there are some great options of store-bought gluten-free hamburger buns available, they are often a little on the spendy side. They're also not extremely easy to find everywhere.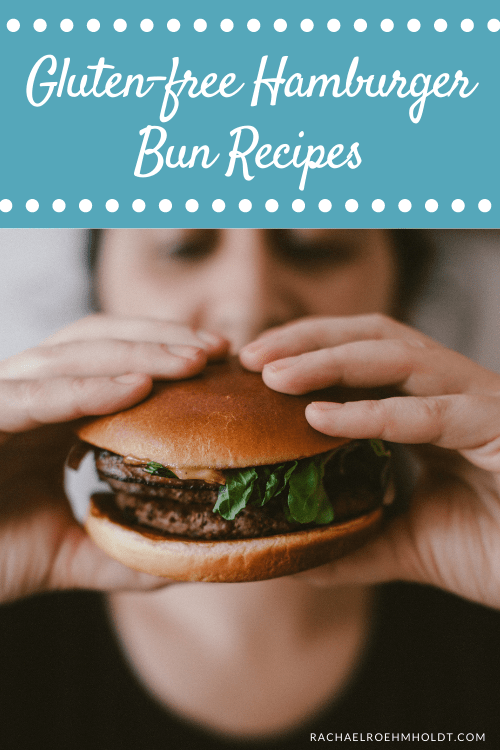 In this post, I want to share with you some great options for you to make your own gluten-free hamburger buns at home. This way, you never have to go bunless again – if you don't want to.
You can enjoy your favorite hamburger, chicken burger, turkey burger, bean burgers, or any other kind of sandwich without wondering if there's gluten hiding somewhere in it.
It's also a good idea to make your own if you have multiple food allergies or intolerances, because it can be a little tricky to find brands and options that have certain ingredients missing (I'm looking at you, eggs).
Read on: Gluten-free Hamburger Bun Brands
Read on: Gluten-free Hamburger Bun Alternatives
So let's go through some great gluten-free hamburger recipes I've rounded up.
These gluten-free buns are made with an all purpose gluten-free flour and xanthan gum in place of all purpose flour. This recipe calls for both cultured buttermilk blend powder and butter, so keep in mind that these are not dairy-free, if you avoid this food.
This hamburger bun ingredient uses a mixture of brown rice flour, millet flour, sorghum flour, arrowroot starch, tapioca starch, and xanthan gum for the flour mixture. These are dairy-free too, yay!
Read on: Is rice flour gluten-free?
This gluten-free hamburger bun recipe calls for a high quality gluten-free flour, gfJules blend is preferred, as the main source of flour. This recipe also has cheese and eggs, so be mindful of that if you have multiple food intolerances.
Enjoy these hamburger buns made with brown rice flour, tapioca starch, arrowroot starch, sorghum flour, and xanthan gum in place of a normal all-purpose flour. These are dairy-free, but not egg-free.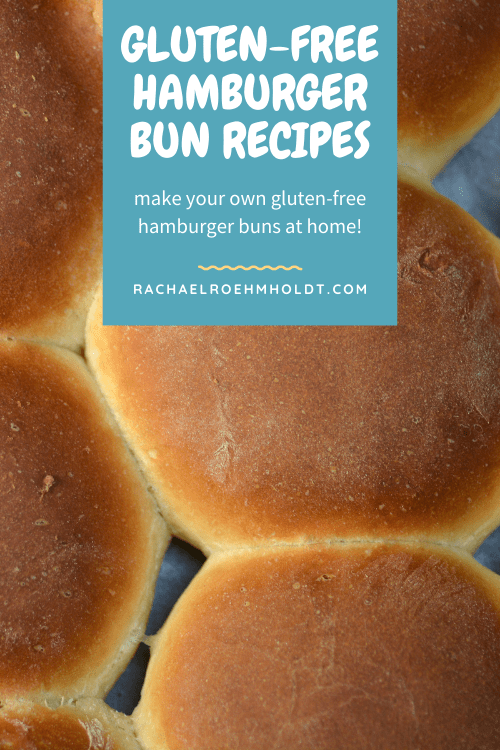 These hamburger buns are soft and made without any dairy (if you choose) or eggs. You'll use a special homemade gluten-free all-purpose flour plus guar or xanthan gum to make these buns come together.
This recipe is reaching the top of my "to try" list, because they're gluten-free, dairy-free, egg-free, yeast-free, soy, and nut-free. It's always exciting to see someone who has put in the effort to make a recipe work for allergies and intolerances of all kinds.
These gluten-free buns are made without any eggs, which feels like a big deal, since most recipes and hamburger buns from the store always seem to have eggs in them.
These are made with a mixture of oat flour, white rice flour, tapioca flour, psyllium husk powder, and a secret ingredient – mashed potatoes!
This recipe is simple, gluten-free, and only require a few ingredients. It calls for a gluten-free flour mix, but also has milk, butter, and eggs, so keep that in mind if you also avoid dairy or eggs.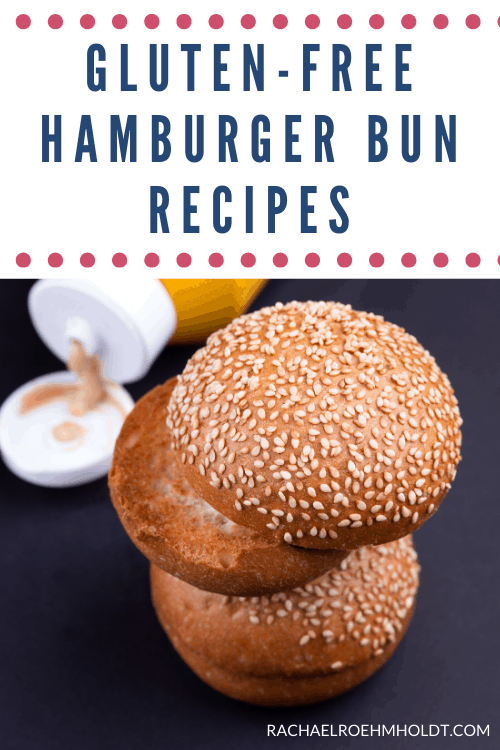 This recipe uses a special gluten-free flour blend, as well as sparkling water, gluten-free beer, or club soda. You can use eggs or an egg substitute for this recipe too, which is great if you're avoiding those as well as gluten.
If you like your hamburger buns with a little bit of flavor, try this recipe where you can mix and match different toppings, like minced onion, sesame seeds, poppy seeds, or herbs. This recipe uses Mama's gluten-free all purpose almond or coconut flour blend, that you can get on Amazon.
Remember that even if you can't (or don't want to) find gluten-free hamburger buns at your local grocery store, that you don't have to go without!
You can make the most of this important component of a great burger by making your own at home. Try some of these recipes and report back in the comments if you found a winner!
If you loved this post, I hope that you'll share it with your friends on Facebook and pin it for future reference on Pinterest.