Looking for a healthy side dish for the summer? Try this summertime succotash recipe that I just whipped up this past week.
It's made with healthy and fresh veggies and comes together super fast! We enjoyed this alongside chicken breasts for a light summer dinner.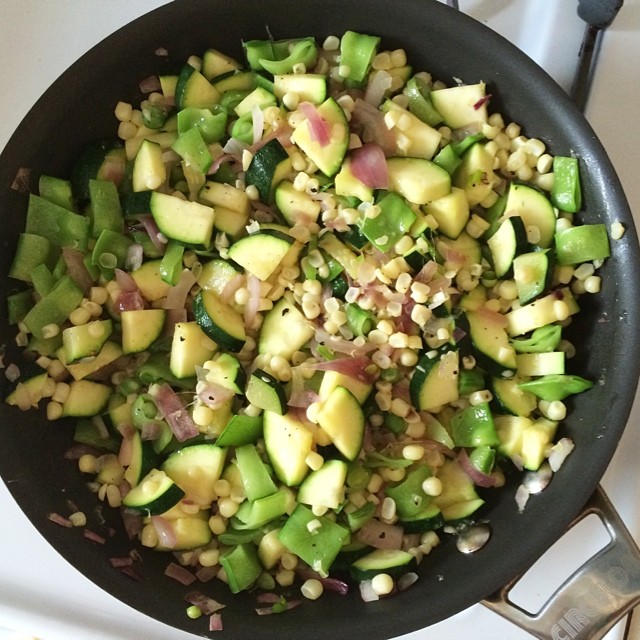 Summertime Succotash Recipe
Serves 2-4
Ingredients
2 ears fresh corn, cut away from the cob
1/2 pound snap peas, chopped
1 zucchini, chopped
1/2 red onion, chopped
salt and pepper
olive oil
Directions
Heat a skillet over medium-high heat and add about a tablespoon olive oil (about 2 turns around the pan).
Add veggies to the pan and stir to coat with oil.
Let cook for 10-15 minutes, stirring frequently to brown the edges.
Add a pinch each of salt and pepper and stir to combine.
Serve up as a healthy summer side and enjoy!
Note: you can make this side dish even more hearty by adding a can of drained and rinsed lima beans or your favorite type of bean to the pot along with the veggies.