Despite the fact that I'm a health coach, sweets and desserts are still something that I have yet to give up in their entirety. I try to enjoy less sweet treats than I did a few years ago (enjoying dessert a handful of times a week instead of every night still feels like a victory in my book).
Over the holidays, my sweet tooth started getting a little out of hand again, and I found myself dipping my hand in the chocolate bowl and eating a few more pieces of pie than I meant to. Of course, this is the same story that most people are telling this time of year and vowing to cut back on the indulgences. That's my story too – I've decided that even if I still enjoy dessert now and again, it should be a little healthier – natural sweeteners, fresh fruit, less baked goods overall.
I'm not exactly one to go all out clean out the fridge and start from a clean slate, so I still do have a little chocolate and few sweets hanging around my house. I plan to move forward with better intentions to eat less sweets and get my body back on track with eating more greens for energy instead of sugar. With that, I've been scouring Pinterest and online for some of my favorite healthy dessert sites – these have become my go-to resources for healthi-fying my indulgences, so I can feel a little better about them.
These are my top three favorite healthy dessert blogs:

I love scouring this website for healthy treats. I've made a number of the concoctions that Katie shares – including her healthy shamrock shakes, sugar cookie milkshake and healthy cookie dough dip (which is to DIE for, by the way). I'm also a total sucker for web design and photography and she hits the nail on the head. Everything is gorgeous to look at, which keeps me coming back over and over for yummy recipes to try. She also includes plenty of allergy-friendly swaps, which makes my gluten-free and dairy-free life that much easier.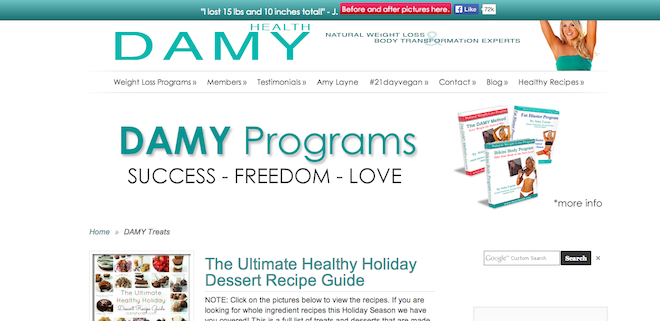 This website is loaded with healthy treats that are figure flattering, which can't be beat when you're eating something that tastes sinful. Some of my favorite recipes I've come across are the strawberry cheesecake ice cream, clean eating fudge, and her vast array of homemade Blizzard recipes.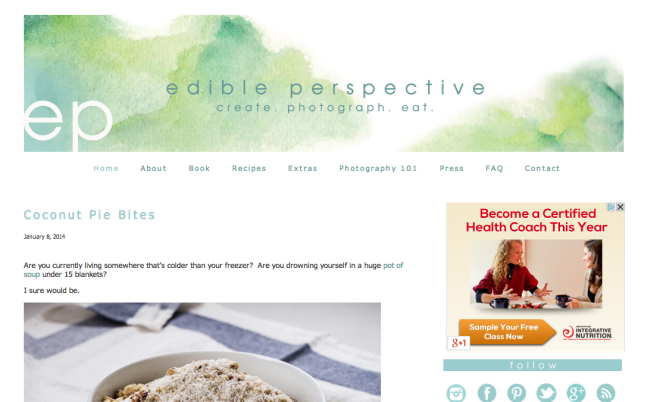 This blog is full of wonderful recipes – not just desserts, which is why it makes it to the list. Many of the recipes on this blog are often vegan and gluten-free, which makes my heart sing. Plus the photography on this site is to-die-for. If it weren't for the yummy recipes like the flourless chocolate peanut butter cookies, the single-serve deep dish cookies, or the chewy chocolate chip oatmeal cookies, I'd still keep coming back just to look at the beautiful and yummy photos.
What are your favorite healthy dessert blogs?