Try this dairy-free cashew cheese for a simple dairy-free cheese replacement that's made with only 5 ingredients.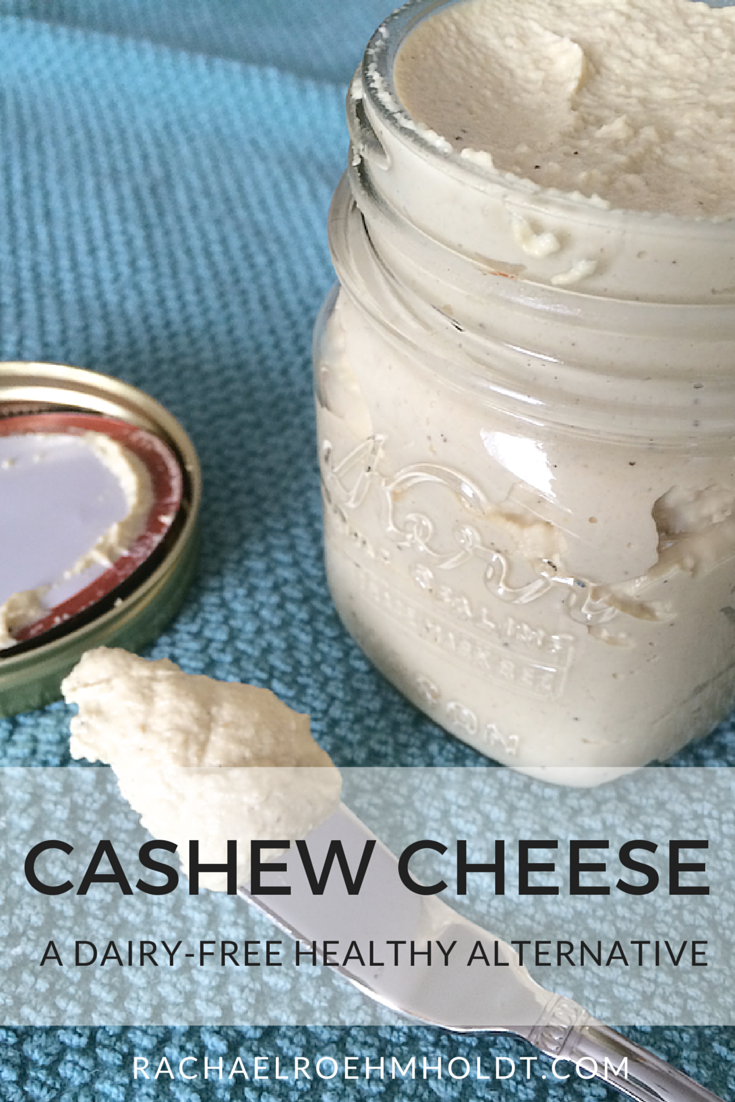 If there's one reality of living a dairy-free life, it's that living without cheese is HARD.
When I was first cutting dairy out of my diet, a few months after going gluten-free as well, cheese was the number one food that I felt like I couldn't live without. It was the one that I just couldn't find a replacement for.
The truth is there isn't a really good alternative that tastes the same or has the same texture.
There are brands of non-dairy cheese out there, like Daiya, that are great for adding to recipes that call for cheese. And when you just HAVE to satisfy that cheese craving, it can work.
In my experience, I feel like it's a once-in-a-while splurge than an everyday necessity in my diet. Especially since it's so expensive and is such a stretch in terms of flavor and texture of "cheese."
So I have all but given up on trying to replace cheese in my life. Gosh, typing that sounds so cynical. But I do still enjoy a cheesy flavor once in a while…
And that's where my non-dairy cashew cheese comes into play.
Cashews are a great option for turning into a non-dairy cheese, because they:
have a mild flavor thatbecomesa completely blank slate to layer other flavors
are a great source of monounsaturated fats (the healthy ones!)
contain magnesium, which is great for helping absorb calcium into the body (aka awesome for bone health)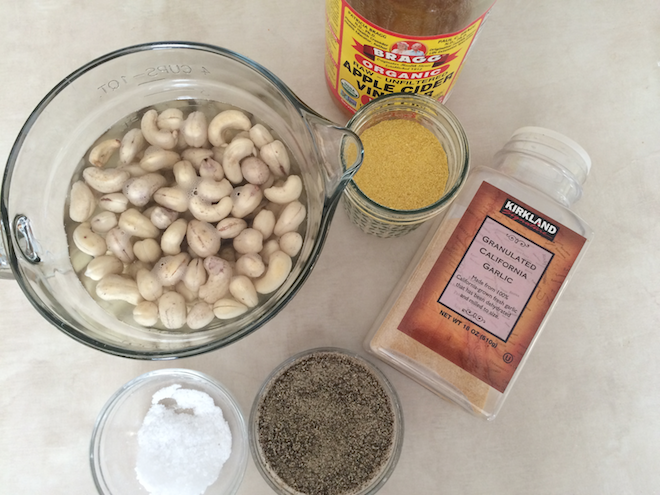 This cashew cheese is a great recipe to have in your recipe arsenal, because it can be used for so many things. In the past week after whipping up a batch, I've used it a number of different ways, like:
in place of cream cheese
as an added flavor layer in salads
spread on sandwiches
dipped raw fresh veggies in it
You can also use this recipe as a great base for a mac and cheese style sauce. The possibilities really are endless with this recipe!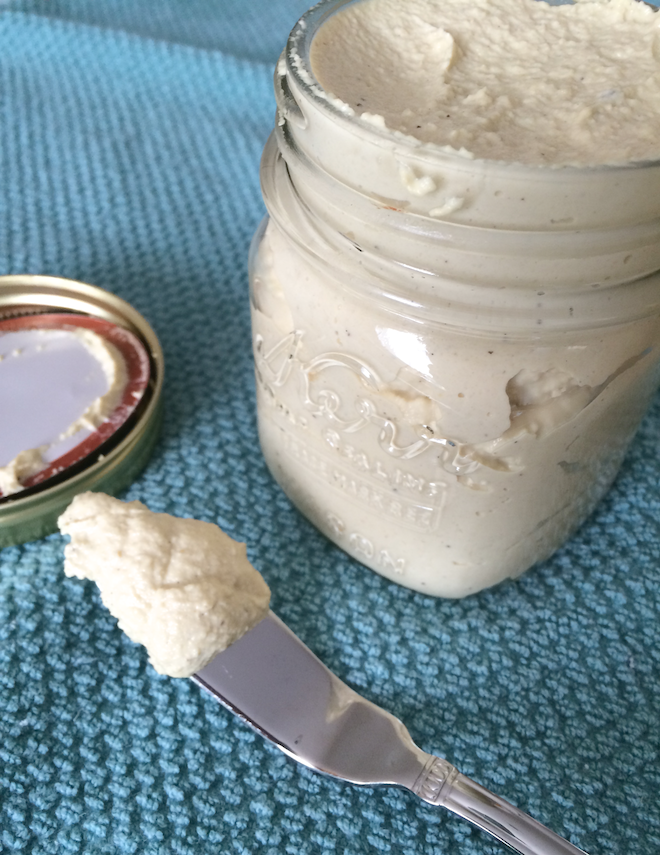 Yield: 2 cups
Dairy-free Cashew Cheese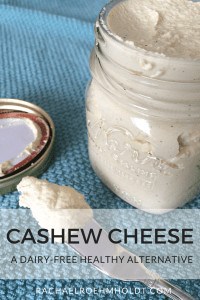 Try this dairy-free cashew cheese for a simple dairy-free cheese replacement that's made with only 5 ingredients.
Total Time
12 hours
5 minutes
Ingredients
1 1/2 cups raw cashews
1/2 cup water
3 tbsp nutritional yeast
1 tbsp apple cider vinegar
juice of 1 lemon
1/2 tsp garlic powder
1/4 tsp salt
pinch of black pepper
Instructions
Add cashews to a bowl of water to soak overnight.
Combine all ingredients in a high-powered blender. Blend until smooth. If the consistency is too thick, add a bit of water at a time until it's just right (Note: it will thicken up in the fridge).
Transfer to a jar or other container and refrigerate at least an hour.
Enjoy however you please!
Recommended Products
As an Amazon Associate and member of other affiliate programs, I earn from qualifying purchases.
Have you ever had cashew cheese? What's your favorite way to eat it?
If you loved this post, I hope that you'll share it with your friends on Facebook and pin it for future reference on Pinterest.