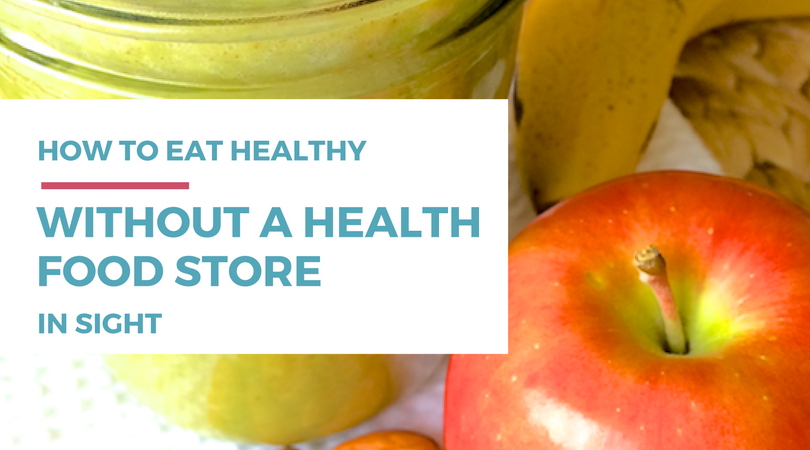 (4/18/17) Hey friends, I've just revisited this post 3 years after originally publishing in February 2014.I've added some useful links and some additional resources you might find valuable. I also updated some of the writingto reflect what is more current with my lifestyle these days. Cheers!
When I first started eating a healthier diet and eliminated gluten and dairy from my diet, I had a tough time transitioning to the new way of eating. Shopping at "normal" grocery stores was incredibly daunting, confusing, and straight-up irritating with my new-found food sensitivities.
I would find myself wanting to pick something up and have to read label after label to find an option that suit my new needs. Sometimes I'd find an alternative that worked for me, other times I just skipped it. With the new restrictions on what my body could handle, I just came to realize that either I had to get really good at reading labels, leaving a lot of foods behind at the store, or finding a store that catered more to my needs.
Luckily, where I was living, there was a health food store only 15 minutes away and it became our go-to shopping place. Sure, it was more expensive, but all the pricing labels were marked with "Gluten-Free" tags when it was a good gluten-free option. It made my life SO much easier. While that helped my transition immensely, I also realized that buying packaged food (even if it was gluten-free) just wasn't really doing it for me. Those foods were often empty calories that didn't fill me up for very long – and they were dang expensive.
I started getting back to basics with my foods and cut back on a lot of the prepared foods – even those with the gluten-free labels. This one change really helped me to cope with what has happened recently since moving back to my hometown now almost three years ago. Now, there is no health food store even within a 30-minute drive, so it's not exactly easy to pop in and pop out to grab what I need anymore.
Thankfully, I have been able to navigate the new terrain with no issues at all and still able to eat a healthy diet – a gluten-free dairy-free one as well.
Here are my tips for how to eat healthy if you don't have a health food store in sight either:

1. Stick to the basics and allow those to be the main components for all your meals.
One of the best things I ever did for my body was switch to a more whole foods based diet. Not only does it keep my grocery bill lower, but it also means I'm not putting a bunch of food chemicals and food fakers in my body. So many packaged food items have artificial flavorings, colorings and chemicals that make you think you're eating real food – when really you're ingesting a bunch of things derived in a laboratory.
It sounds extreme, but real food comes in its most basic form. If you want something more jazzy than leafy greens, fruit, whole grains, lean meats, nuts and seeds, and healthy fats – then I suggest getting creative in the kitchen and becoming a fantastic home cook.
Honestly, getting back to basics with these simple building blocks of food is what has kept me from not losing my cool in the grocery store, because no matter where I go – there will always be options for the basic food necessities I need to get a meal to the table.
This is just a sampling of how I stock my pantrybelow:

2. Seek out the highest quality ingredients you can find – especially animal products.
Look for local, organic, grass fed meats and poultry and free-range organic and local eggs. I have been a lot more willing to put up good money for high-quality animal proteins and even made a special trek to that far away health food store to get better options. But I'll be the first to tell you that even if the selection is small at your store, it is possible to find decent options.
On our first shopping trip, we found only 2 packages of chicken breasts that were organic and free-range. While this isn't even the most ideal, it still was better than many of the other options. Even these were pretty expensive at almost $10/pound, but they were worth it to know that the highest quality meats we could find would soon become our skin, hair, nails.
To each their own on what you're willing to spend on food. In order of priority, I put most of my money towards animal proteins, then organic produce, then other foods.

3. Stick to the Dirty Dozen and Clean 15 lists from the Environmental Working Group (EWG) for produce.
If you haven't heard of the Dirty Dozen or Clean 15 lists yet, they are simply lists put together by this major organization that ranks produce on how many pesticides they have on them.
This means that any produce found on the Dirty Dozen list are the 12 highest pesticide-laden ingredients you can find at the grocery store and to definitely purchase organic options when they're available. The Clean 15 list is the opposite – the fifteen cleanest foods you can buy that are grown conventionally, meaning you can purchase the non-organic options and not have to worry about pesticides getting into your bloodstream.
For the most part, I buy as much organic produce as I can find or my budget allows for that week – but if there's ever a question in mind about getting something conventional or organic, I always return to these two lists to decide if it's worth it to pick something up or find an organic alternative. I know everyone is different, but to me it makes more sense to skip an ingredient entirely if it's on the Dirty Dozen list AND my only option is to buy it conventional.
4. Don't be afraid to take a pilgrimage to get some other healthy ingredients you need.
Like I mentioned above, sometimes it's just worth it to make the trek to a health food store for foods that you really desire. For me, it's possible maybe once or twice per month on the weekend. I'd rather hold off on getting my animal proteins and organic bulk foods, like whole grains and nuts, so that I can stock up and keep my cupboards full for longer than opting for a less than ideal option.
Of course, again, this is totally dependent upon where you live, what resources you have available to you, and if higher quality food is important enough to you to drive for hours for. Truth be told, this wouldn't have been a priority for me a few years ago, but now it is and I find it's completely worth it. To each their own.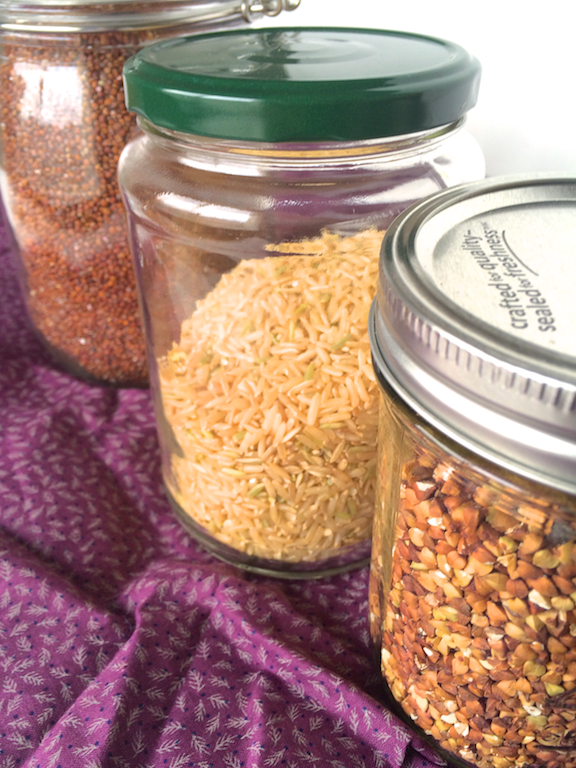 5. Order hard-to-get items online through Amazon or through the manufacturer's website.
There are some healthy foods and brands that I just can't find at my local grocery store or even farther at the health food store, a 30-minute drive away. Call me a picky eater or just a food snob, but I have a short list of foods that I'll order through Amazon just so that I still have them in my life – or to save a good deal on the price (for example: specific brands of supplements and some of my favorite superfoods).
If you aren't familiar, Amazon has a great option to "Subscribe & Save" on some of their food items, so you can set the frequency of a food being delivered to your home and get a discounted price on the item. It's a nice option if you know how often you'll go through something and want to get it regularly delivered to your home.
6. Get really good at reading food labels.
I mentioned at the beginning of this post that when I was transitioning to a healthier diet, there was nothing more confusing than reading food labels and coming up short with items I wanted to buy but couldn't with my food sensitivities. A great tip for finding those packaged foods that you can enjoy (even with sensitivities) is to get really good at reading food labels – I promise it will be worth the effort. Know the ingredients that you want to avoid (like these derivatives of wheat and gluten) so you can always skip those products at the store.
Truth be told, I hate reading labels as well, but it's one of the only ways I can be sure that I'm not eating a ton of fake foods and ingredients I don't want going into my body – or foods that will set my body down a rapid spiral of discomfort.
If you are interested in learning more about reading food labels and where the hidden sources of gluten and dairy are lurking, check out my course "Gluten-free Dairy-free Living for Beginners" here.
It's clear that even at your local grocery store, you still can find healthy options – even with food sensitivities. You just need to know what to look for, which battles to pick when hunting for certain foods that align with your sensitivities, and being open and willing to go out and get exactly what you need (either with a further drive or getting good at hitting that "Purchase" button online).
What tips and tricks do you have for staying healthy without needing a health food store?