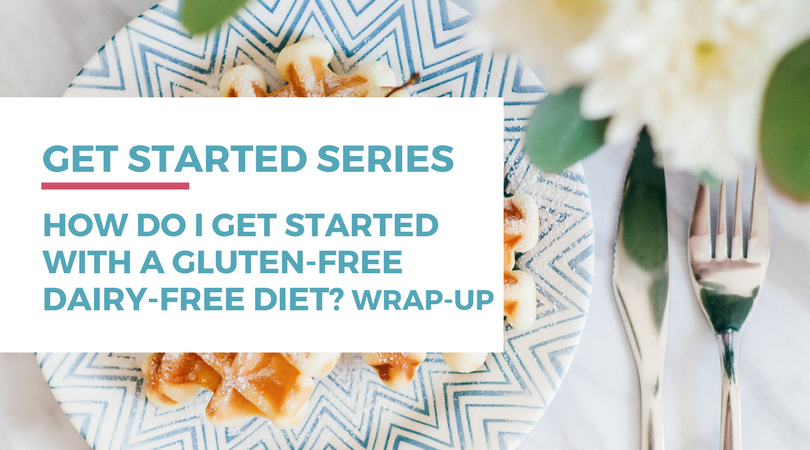 If you've been following along this week, you'll know I tackled some of the top 3 questions I get about getting started going gluten-free and dairy-free. I created a three-part series dedicated to getting you all the questions you have about getting started. If you've missed any of the posts, be sure to read them below.
The biggest questions around going gluten-free and dairy-free that I get asked – and are now answered – are:
Since I tend to like things wrapped up for me so I make sure I get the most out of something, I wanted to just give you the quick summary of this blog post series. So here are the key takeaways from this series that I hope that you've learned along the way:
1.Your body is talking to you every day – it's up to you to pay attention.
Through you digestion, your skin, your feelings of clarity in your mind, your joints, and literally every single thing you can think of is a signal from your body. The only way to "hear" it is to start noticing the changes in your body in relation to how you eat and what you do. Simply tuning in to your body and that "gut feeling" can provide so many answers for you.
You can learn about your food intolerances by experimenting with a simple food journal. By writing down what you eat and how you feel,you can find out what the foods you're eating are telling you about how you digest and process them. Your symptoms from a food intolerance can show up up to 48 hours after eating the food, so keep track in a food journal can be an invaluable lesson that you won't have to do for too long.
2.There is more than one way to determine if you have a food intolerance: an elimination diet and an IgG blood test are just a few.
You can determine whether or not you have a food intolerance through a self-examination with a food journal. You can also get a blood panel test done to test for your IgG sensitivities. Doing one of these options isn't more accurate or "valid" from another.
Do what feels right for you. If you feel like you need the validation of the blood test in order for you to make real changes in feeling better, then find a provider to assist you with that. But if you just want to know for sure if a food makes you sick or not, you can simply and easily remove it from your diet and see what happens.
Grab access to my free food journal template by filling in your info below.
Get your FREE Food Journal Template
Get access to your free copy of the food journal template. Download, track your symptoms, and find out if a gluten-free dairy-free diet is right for you.
Plus get my weekly updates to hear about my own personal journey living with food intolerances + latest blog posts.
3. Going gluten-free and dairy-free can be overwhelming, but I've taken all the guesswork for you.
There are four main things I've discovered in my journey towards going gluten-free and dairy-free that you absolutely need to know.
The basics of the gluten-free dairy-free diet
How to identify safe foods and restock your kitchen for success
Some really great meal and snack ideas
And how to stick with a gluten-free dairy-free diet in the long-term
Since I've been there and done that, I know how tough it can be to sift through all the information on the internet to get real and actionable answers.
If you've been wondering how to go gluten and dairy-free, you might want to check out my book The Gluten and Dairy-free Diet: A Beginner's Guide.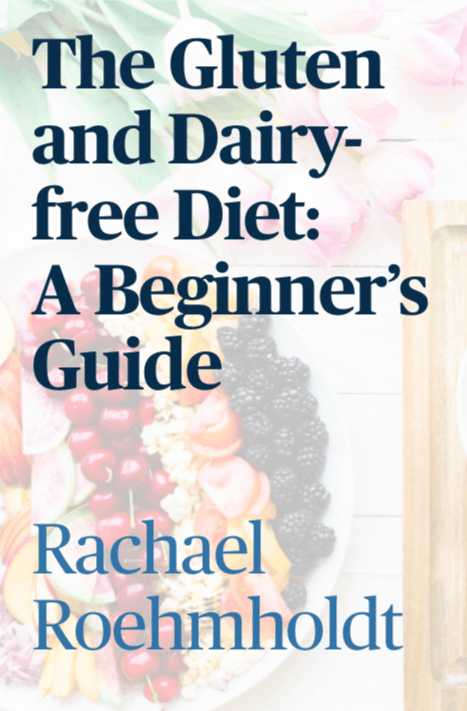 I hope that you loved this series as much as I enjoyed putting it together for you. Now it's your turn – what questions do you have about a gluten-free dairy-free diet? Scroll down to leave your answer in the comments.