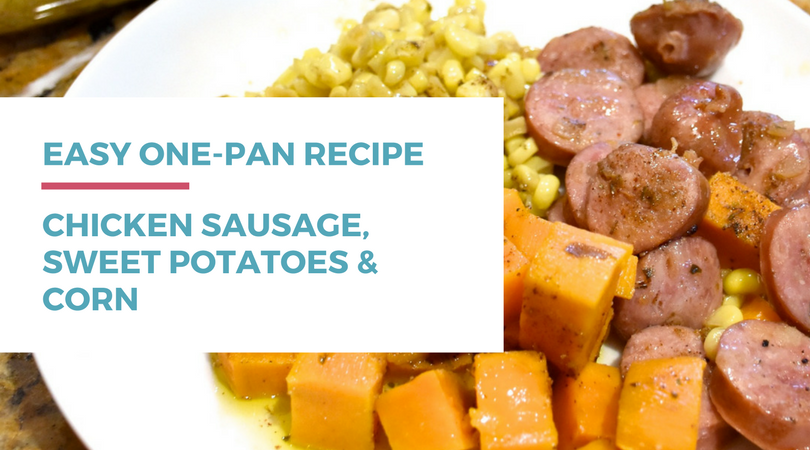 I don't know about you, but as much as I love to eat, I don't love hanging out in the kitchen for longer than I have to. While I used to LOVE cooking, these days the more time I'm in the kitchen, it seems the more dishes and cleaning I have to do. So I've been a little more likely to stick to simple meals that don't require as much prep or cleanup. And one-pan meals have made this super easy.
One-pan meals are simply putting all the ingredients you need for a meal together into one dish (or pan, I guess) and cooking it as is. Seriously, these are my kind of meal, because I get to:
Know for certain what I'm eating is gluten-free and dairy-free because I'm checking all the ingredients

Save time to get in and out of the kitchen – I only spend about 15 minutes prepping (maximum) and then an hour of hands-off cooking time

Eat at home and know the quality of the ingredients going into mine and my family's bodies

Save money, because most of the meals I make this way utilize super cheap ingredients that stretch a buck, like potatoes and frozen vegetables

Save even more time cleaning up, because there's only ONE dish to clean up Okay, maybe a knife and cutting board if we're being super specific. So three dishes to clean up – it can't get much easier than that, right?
One-pan meals are awesome for any diet, but I've found that so many one-pan dishes involve loads of cheese or dairy. And I've been on a mission to create some of my own gluten-free dairy-free versions. So today, I want to share one of my go-to dishes from my family's one-pan meal repertoire.
This easy one-pan chicken sausage, sweet potatoes and corn recipe is simple, delicious and healthy. Dinner that comes together in the time that it takes to preheat the oven is a winner in my book. Give this one a try if you love hearty flavors and eating healthy at home.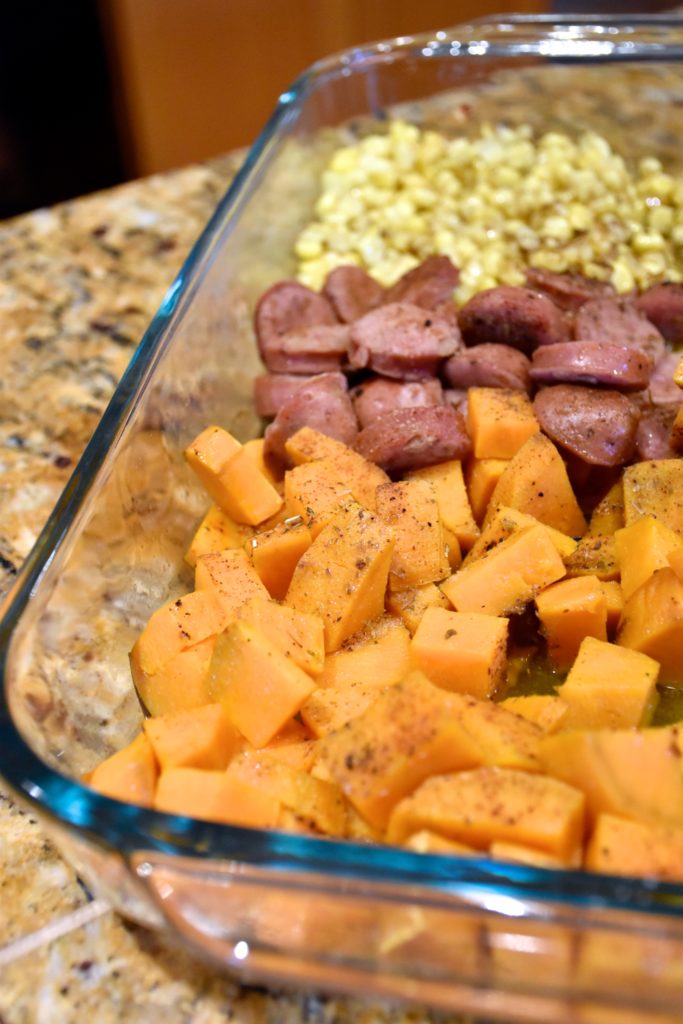 Easy One-pan Chicken Sausage, Sweet Potatoes & Corn
Serves 4
Ingredients
4 chicken apple sausages (such as Aidells), sliced into rounds

2 medium sweet potatoes, peeled and chopped

1 1/2 cup corn

Olive oil

1/2 tsp dried oregano

1/2 tsp garlic powder

1/4 tsp paprika

1/2 tsp salt

1/4 tsp pepper
Directions
Preheat oven to 375 degrees F.

In a large glass baking dish, add sausage, sweet potatoes and corn. You can mix together or create rows of each ingredient.

Drizzle olive oil over the entire dish – I dont usually measure here, just get a little oil on most of the ingredients.

In a small bowl, combine remaining ingredients. Sprinkle mixture over the sausage, sweet potatoes, and corn.

Cover with foil and cook for 45-55 minutes.

Remove from the oven, divide into dishes and serve.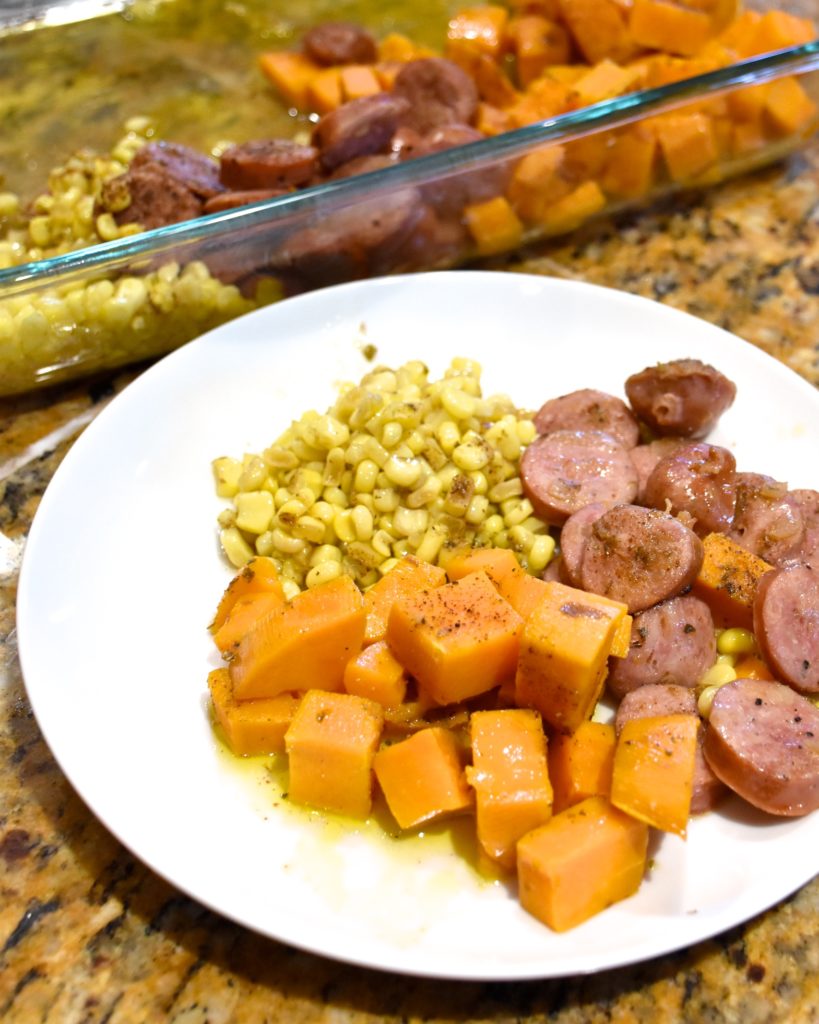 If you want an easy meal that's healthier than a bunch of pre-made or takeout options, takes less time to prep than it does to preheat your oven, AND helps you stick with your gluten-free dairy-free diet, I hope you'll give this one-pan meal a try.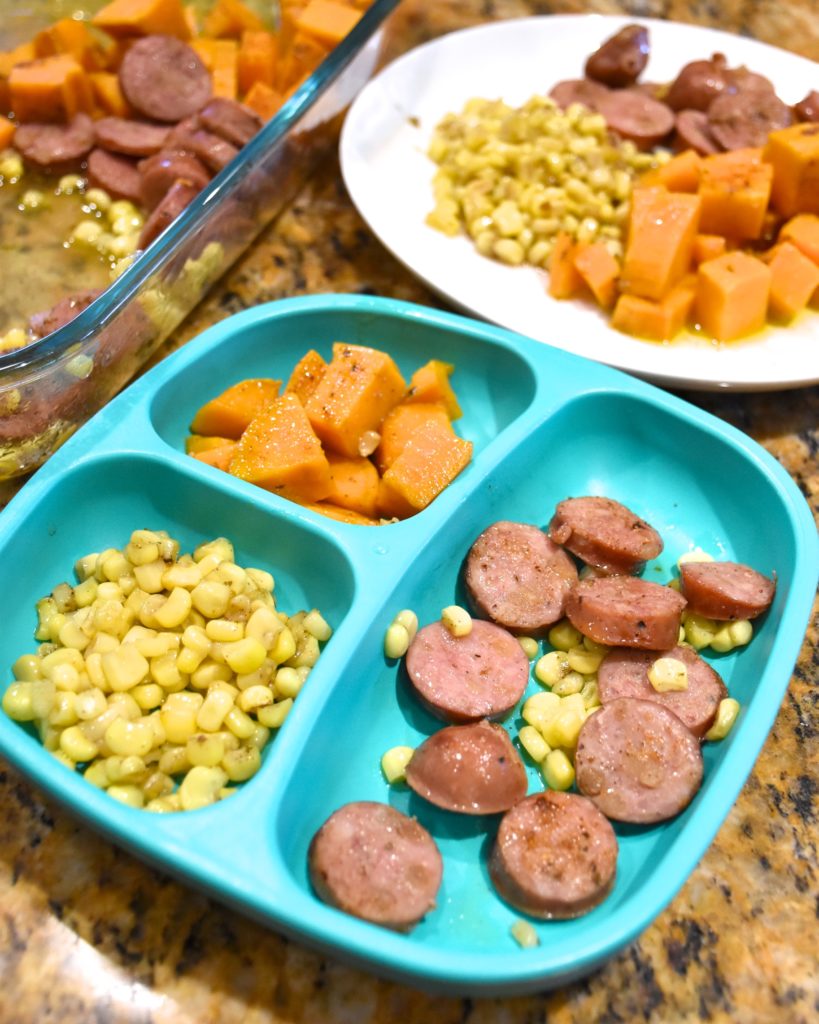 If you love one-pan meals, I'd love to hear from you in the comments. What's your favorite one-pan meal recipe?
And if you want more recipe inspiration, be sure to download my free gluten-free dairy-free shopping list below.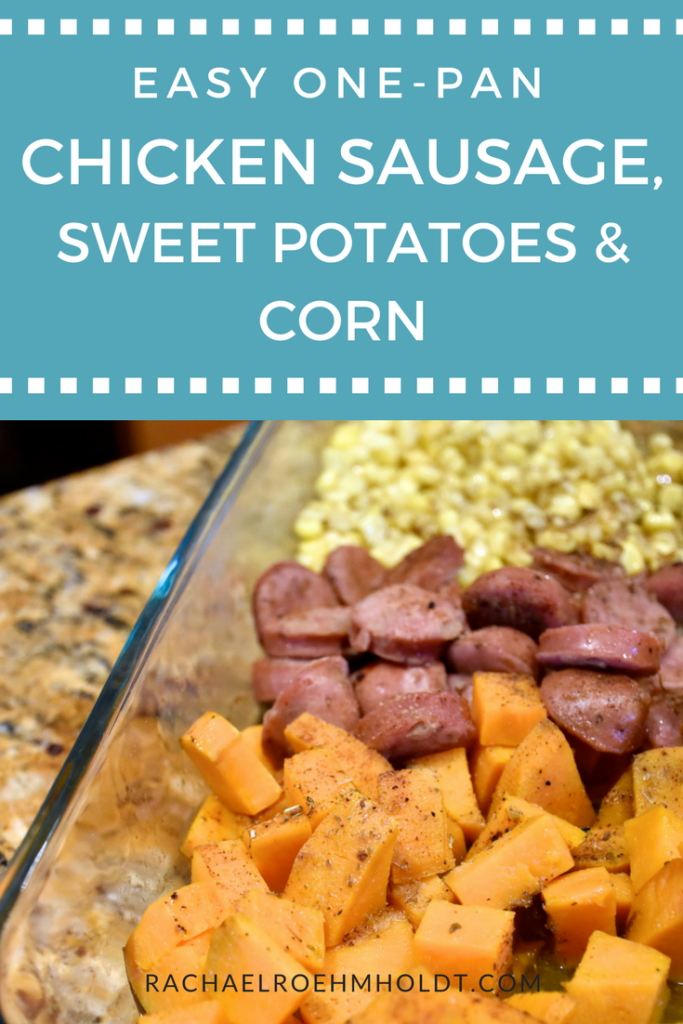 Get the FREE Gluten-free Dairy-free Shopping List
Get access to the most comprehensive - and healthy! - gluten-free dairy-free shopping list around!
Plus get 5 sample gluten-free dairy-free recipes!