If you've eaten gluten lately, you may be feeling bloated or have a bloated stomach. Don't worry- I'll give you 6 easy things for you to do right away to get rid of bloating fast!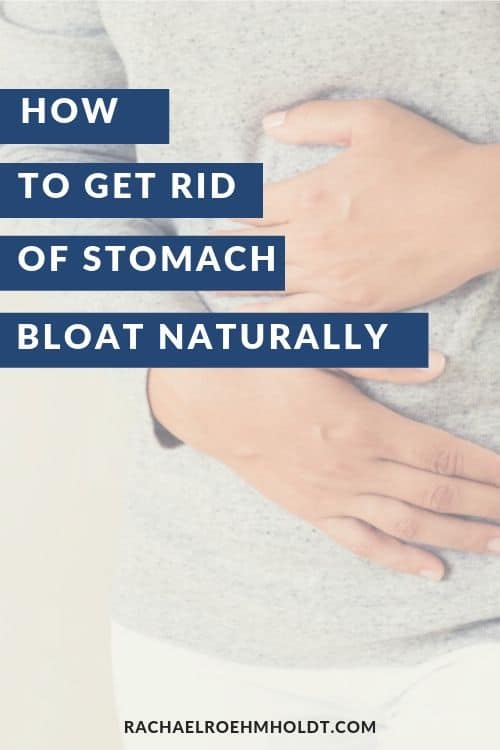 Note: I am a proud Amazon, Chomps, MunkPack, and Thrive Market affiliate and am happy to recommend their service and products to you. Please know that as an affiliate, I may receive a small commission on the products you purchase after clicking through my links. For more info, please see my disclosure policy here.
One of the biggest symptoms I get when I eat gluten is bloating. I've heard from others too, and many people agree that if you've eaten gluten, coming off from eating gluten, or detoxing from gluten, bloating is a very common symptom.
You probably know the bloated feeling: your pants feel tight, your stomach feels like it's maybe bubbly or gurgly, you feel like someone has blown up a balloon under your skin and it's dying to pop. You may or may not have diarrhea along with the bloating.
Any changes in your digestion is simply your body's way of letting you know something isn't right. It isn't digesting, absorbing nutrients, and assimilating the food into your body properly. The fact that everything is just uncomfortable inside and out is a sign that you need to take a step back and let your digestive system rest.
The bottom line here is that bloating isn't comfortable and if you're intolerant to gluten, you likely know the feeling all too well. So if you've ever dealt with bloating from gluten or other foods you're intolerant to, here's what you can do about it.
1. Drink a LOT of water
When you're bloated, your body is having a hard time digesting anything and everything in your digestive track. You can speed up getting your digestion flowing by making sure you are hydrated.
A hydrated digestive system is a properly functioning one. And that means all the stuff that's hanging out in there that doesn't make you feel good will be moving on a lot faster when you drink plenty of water.
Plus if you have diarrhea along with your bloated feeling in your belly, you can be sure you're staying hydrated. Dealing with dehydration after going through any kind of digestive upset would be way more uncomfortable, and have you teetering between constipation and diarrhea, making the whole digestive upset last longer than it needs to.
Do yourself a favor and drink up! If it helps, grab a water bottle and take it with you everywhere you go. This is my favorite water bottle and I keep it with me both in and out of the house.
2. Stop eating sugar and drinking alcohol
When any food you're having a hard time digesting is sitting in your digestive tract, the proteins and carbohydrates are struggling to break down. This means the longer the food is sitting here, the more the "bad bacteria" has a chance to multiply, causing excess gas.
When you're eating gluten and are intolerant to it, this is where crazy bloating unpleasant bathroom trips come from. What makes this problem worse? Anything with sugar.
If you cut back on sugar or alcohol in your diet, at least until you start feeling better, you can help ease up on all the work your digestive system has to do processing the foods your body is working hard to eliminate. This includes really carb-heavy foods too, that will immediately convert to sugar in your body as well.
You can introduce sugar and alcohol back into your diet slowly, and even take digestive enzymes to make it easier to break down these foods as you bring them back in. These are the digestive enzymes that I use in my diet.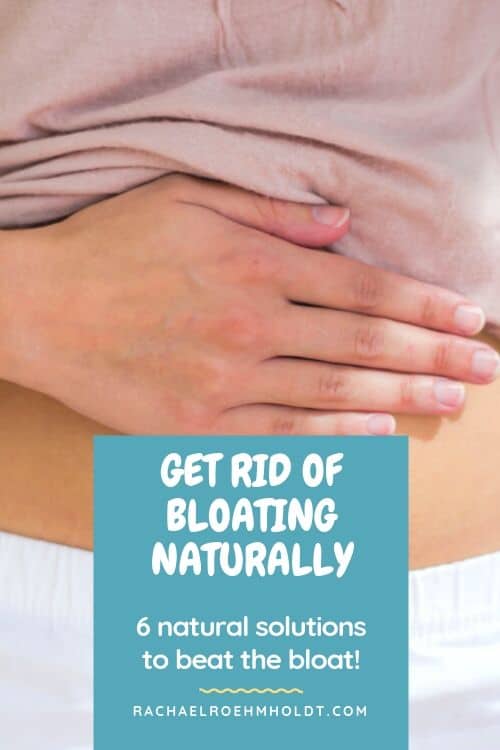 3. Cut back on caffeine
Caffeine is another food – well, drink – that causes your body a lot of work to break down during digestion. In fact, caffeine can often irritate the lining of your digestion by speeding things up too much and pushing things through.
While that might sound good in theory when you're trying to decrease bloating, the problem is that caffeine dehydrates you, causing even more gas and slowing down the movement of these foods in your digestive tract.
So when you're getting bloated often, keep in mind your caffeine intake. Cut back on coffee, chocolate, and any other caffeinated drinks of food that you eat frequently.
I will say that if you're addicted to caffeine and drink or eat it every single day at a certain quantity, I'd use caution here.
I wouldn't pull back completely on it, because you're likely to have withdrawals from it (not fun, trust me), and also may experience low blood pressure symptoms and issues. I've done this – and learned the hard way.
Just pull back slightly until you feel better. Maybe cut your 2 cups of coffee a day down to 1 or 1 ½ until you're feeling better. You're going to feel a lot better if you don't add more fuel to the fire when you're already feeling bad.
4. Skip dairy and other foods that upset your digestion
If you're already intolerant to dairy, this is a no-brainer. You're likely to skip it anyway, but if you do eat dairy regularly, it can be a good idea to skip it for a little while to give your digestion a little break.
Dairy can be hard work for your digestive system to process, breaking down both the milk proteins and sugars. Double down on making sure your diet is dairy-free to ease the digestion process and let your gut get some rest and healing time.
5. Focus your diet on whole foods
Want to know what causes the least amount of bloating across the board for (just about) everyone? Food that is as close to nature as possible. That means fresh fruits, vegetables, whole grains, nuts, and (not always, but mostly) lean meats and plant protein sources.
Now isn't the time to stress your body out further with processed foods, convenience items, sugary drinks, or even "healthy" gluten-free friendly options you find at the store.
When you focus back on the closest-to-nature foods, you'll not only give your body a break in your digestion, but you're also amping up the amount of nutrients you're giving your body allowing it to heal even more quickly.
Flush out the bad with TONS of the good (whole foods). Smoothies are great when you're feeling bloated, because you can help your digestive system along by getting a ton of healthy foods, but letting your blender do a little bit of the breaking-down process for you.
If feeling good is the goal, eat good-for-you food to get you there.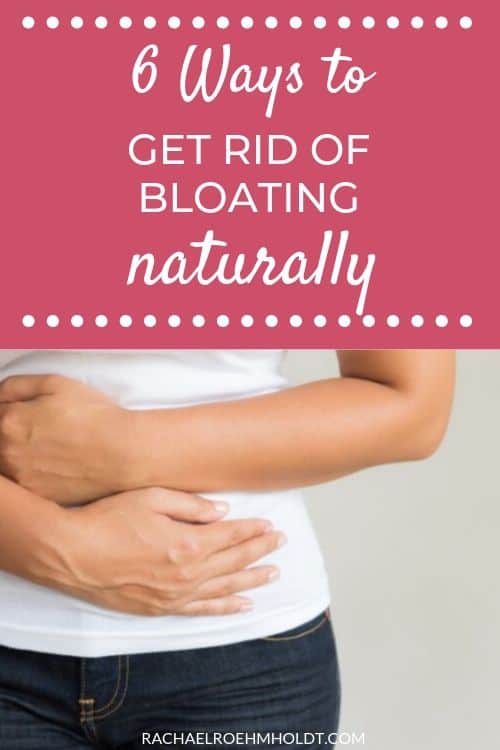 6. Take your probiotics
Probiotics help to replace some bad bacteria that is likely hanging out and multiplying in your digestive tract, causing excess gas and bloating. I say: Out with the bad, in with the good probiotics!
Look for probiotics with L. acidophilus, B. longum, and B. bifidum and that come in opaque packaging so the bacteria can stay alive while you store them before taking them.
The best probiotics are those that you need to refrigerate at home, because they are "live" cultures. Also be sure to check expiration dates before purchasing so you don't spend money on probiotics that are essentially dead and useless once ingested.
Click here to find out the best selling probiotics on Amazon.
Dealing with stomach and belly bloat is completely normal, especially if you're living with food intolerances. If you're not sure if you have food intolerances, you'll love this blog post to help guide you to the answer to that question.
If you want to learn more about gluten detox or the process of detoxing from food you're intolerant to, you'll definitely want to check out the 10 Tips for Gluten Detox in The Truth About Gluten Detox blog post.
Read on: how to handle a gluten withdrawal.
It's full of great information that will be a great resource for you. You can click here for that or the image below.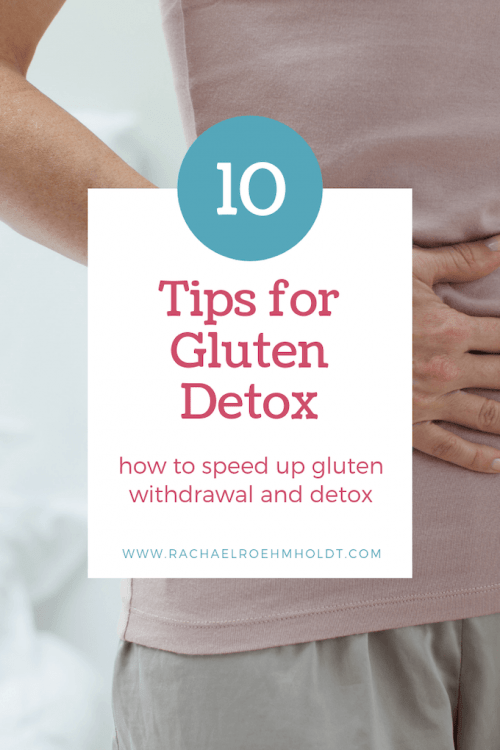 If you're interested in learning more about how your body reacts to gluten, or living with gluten and dairy food intolerances, you'll love my book The Gluten and Dairy-free Diet: A Beginner's Guide.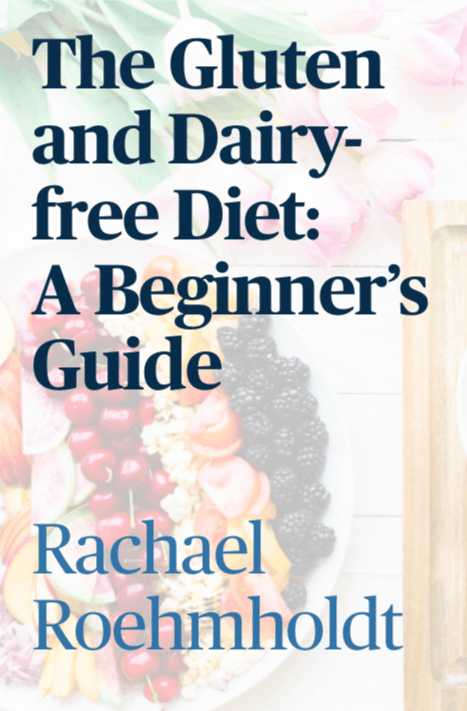 Love this post? Please share it on Pinterest or Facebook! I'd love to share a free resource with you as well! Enter your details below for my completely free Food Journal to help you identify your own food intolerances right away!