Is this the time of year for you that you're just trying to keep your life afloat? With everything that's going on with the impending holidays and trying to make sure everything gets taken care of, one of the most important things in our lives is getting shoved off to the side.
What's that, you ask?
The time I take to work out – to get my blood pumping and my body feeling lively. This time of year, I'm full of excuses.
"It's raining out."

"I just don't have the time."

"I'll start up after the holidays are over. It's on my list of resolutions, okay?"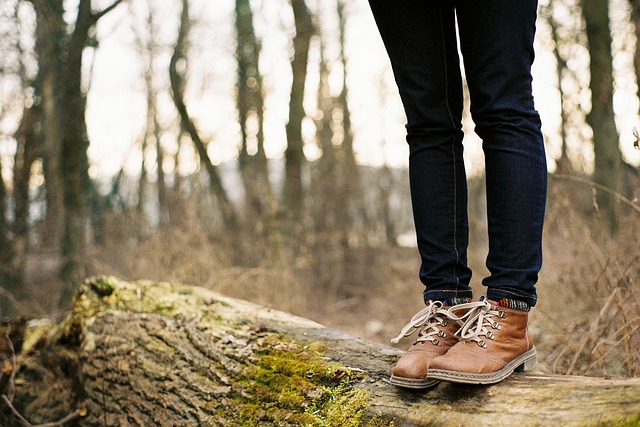 Making sure we get some physical activity into the day is crucial to our health – but this time of year, it's even more valuable.
Getting moving is one of the best ways to combat stress (hello, holidays!) and control blood sugar so you won't be reaching for that Christmas cookie platter over and over again. Another perk is that regular physical activity will reduce infections, which means you are more likely to skip over the colds and flus that you come into contact with during all your holiday shopping sprees.
For most of us, physical activity is also one of the first things that gets tossed off our to-do lists when other activities in our lives pop up. While I would never expect you to cancel your holiday shopping or activities, you can still get some movement in that doesn't require long stretches at the gym. Make the most of the time that you have while still enjoying the holiday season with these three simple suggestions.
1. Involve the family
Headed to a family function? Make plans to take a walk around the block after the big dinner to look at Christmas lights. Get a game of football or catch going. Turn on some tunes and have a dance party. Go on a family walk. Hold a contest to see how many pushups/jumping jacks/lunges each family member can do in a two-minute period.
2. Make your (shorter) workout count
Shorten your cardio routine to accomodate the time that you have available. Pick activities that are easy to do at a moment's notice instead of ones that you have to have planned (ahem, heading to the gym) – like walking, running, or jump roping. Choose a few exercises and do a "12 Days of Christmas" exercise – pick three or four exercises like lunges, bicycle crunches, and jumping jacks and do each of them 1 time, then 2 times, then 3 times, until you've hit 12 times. Set the timer for one minute intervals and see how many exercises you can do in that time frame – jumping lunges, mountain climbers, and burpees will get your heart rate up fast.
3. Get moving wherever you are
If you're traveling for the holidays, find a local park where you can get moving. Look for a quick and easy routine on Youtube that you can do from your tiny guest or hotel room (the "12 Days of Christmas" exercise would be great here). Take the stairs instead of the elevator. Park a little further away from your car and walk in to the store.
When you make time to get physical activity in each day (or even every few days) during this stressful and chaotic season, you can be sure that you aren't the one that's struggling to get your skinny jeans back on come the New Year.
Which of these are YOU going to take action on? Post in the comments below!