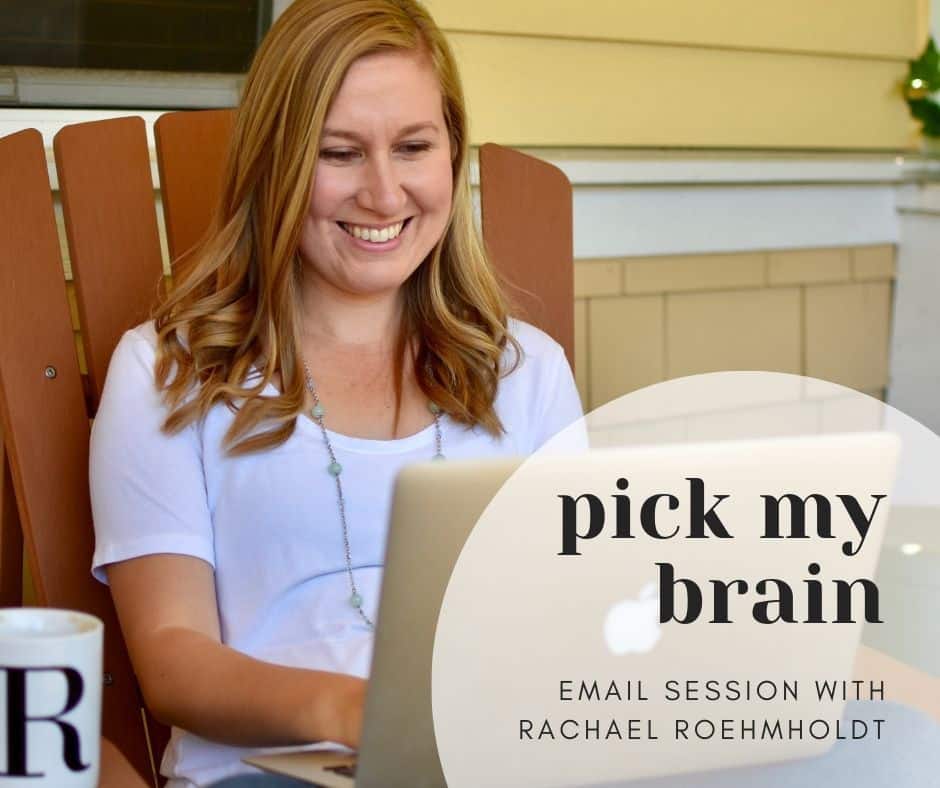 Do you have a burning question you want answered about going gluten and dairy-free?
Would you like someone who has been-there-and-done-that and helped thousands of women over the past 6 years take on a gluten and dairy-free diet and life?
I get loads of emails every week from women who have questions, products they want sourced, or have a "what would you do?" situation they want some (non-medical person-to-person) advice on.
I LOVE to be of service and help, but the truth is that I only work a small number of hours each week. The more time I'm answering these one-on-one emails, the less time I can work on creating valuable content for my customers and entire audience.
I want to be of service to YOU and your specific needs, so here's how I can help!
Pick My Brain Email Session
If you would like to gain insight from me – a holistic health coach who understands the ins and outs of going and staying gluten and dairy-free for years – this is how you get access to me.
A Pick My Brain Email Session is straight-forward and simple.
You complete the payment for your Pick Your Brain Email Session.
You complete the form where you can ask your question – and give me as many details as possible for me to answer it.
You get my answers back via email within 72 hours.
These are the topics I get asked most frequently, but am open to almost anything I can provide an informed answer on:
Advice regarding you/your family member/your spouse's current situation and how gluten and/or dairy play a role
Product recommendations
Sourcing recipes
Sourcing additional reading/information/articles
Gluten sensitivity
Dairy intolerance
Travel tips/strategies
Anything related to going and staying gluten and dairy-free
Sharing ideas on living with someone who has a different diet than you
Specific ideas regarding YOUR unique diet and health challenges
My rate is a $50 flat fee for a response that takes me up to one hour to answer. If it takes longer for me to get back to you, I will let you know the limitations of my response and give you options for moving forward with more details or information.
If this sounds like a good fit for you and the questions you have, I'd invite you to get started on step 1 by clicking the button below!