Back to school season is here! Here are 4 tips to help you stay on track with your gluten and dairy-free diet through this busy time of year.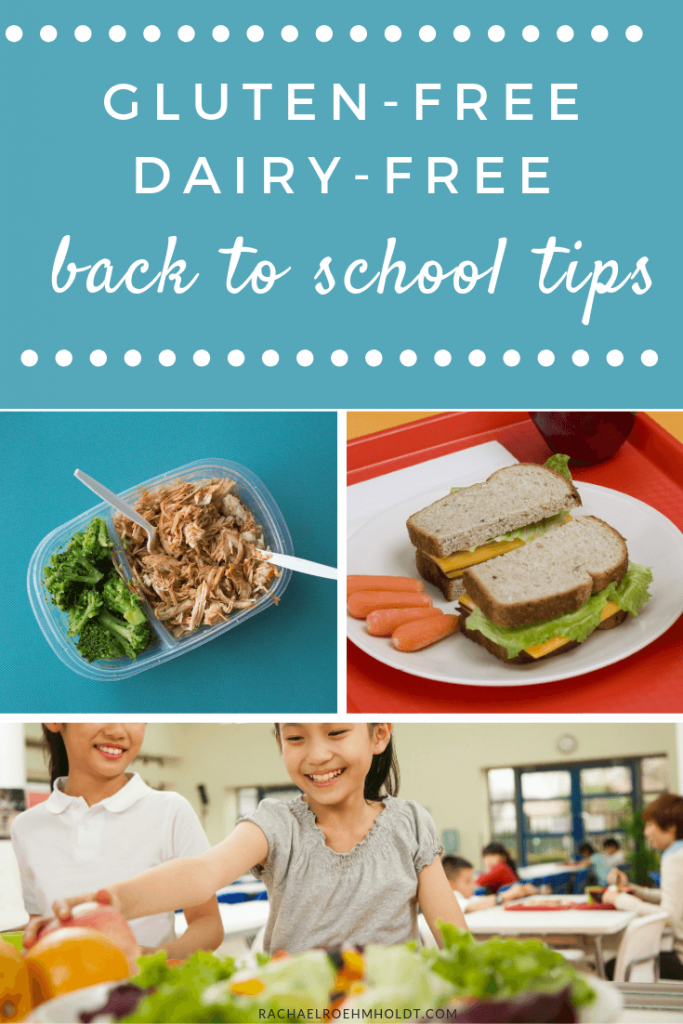 Note: I am a proud Amazon affiliate and am happy to recommend their service and products to you. Please know that as an affiliate, I may receive a small commission on the products you purchase after clicking through my links. For more info, please see my disclosure policy here.
Back-to-school season often means busy schedules and a more hectic way of life, but you don't have to forfeit healthy eating or eating what's right for your body. Even though school may be looking different this year, one thing that never stops is planning lunches.
While in normal back to school seasons, I'd be gearing up for school orientation, getting back into a routine after many weeks of going with the flow, and finding our way back to more scheduled outside-the-house activities like soccer and T-ball, this year is definitely different with altered school routines and minimal out of the house activities.
No matter what your routine is like this year – or even if you don't have kids at home – these tips will help you get back to a routine that works for you AND stick with your gluten-free dairy-free diet. Spoiler alert: a little preparation goes A LONG way in helping you stick with what's right for your body.
So with that, here are my top 4 gluten-free dairy-free back to school tips – plus some awesome resources to help you take each one a few steps further. Enjoy!
Keep your kitchen stocked for healthy meals and snacks.
When you're eating with a food intolerance, it can be tricky to navigate food labels and ingredient lists. One tip is to do the research and make a list of foods that are safe for you all the time.
Luckily, so many foods are naturally gluten- and dairy-free, so you'll have a great place to start! Whole grains, meats, fruits and vegetables, and nuts and seeds are all nutrient-dense and safe to eat on a gluten- and dairy-free diet.
Learn more about which foods are safe on a gluten-free dairy-free diet:
Plan the menu and plan for leftovers.
Menu planning allows you to set an intention for what you're going to eat that week, helping you stay accountable for sticking with your gluten- and dairy-free diet.
But it doesn't have to be complicated: Choose a few recipes, buy the ingredients, and make the meals throughout the week. Do yourself a favor and plan for leftovers so you can eat well on busy weeknights without having to get into the kitchen every night.
Read on for more on menu planning and how I get gluten-free dairy-free meals to the table every week:
Be prepared.
One of the best tips for anyone looking to go with (or stick to) a gluten- and dairy-free diet is to be prepared. Make a big batch of your favorite whole grain, like quinoa or brown rice, and enjoy it in breakfast bowls, salads, and as a side dish.
Make it once and enjoy it multiple times! Prep ingredients over the weekend so you're not scrambling to get a healthy meal on the table during the week.
More inspiration for getting ahead by prepping ingredients ahead:
Break out your slow cooker or pressure cooker.
During the busiest weeks, break out your slow cooker or pressure cooker to make a big batch of soup or stew. There are so many great gluten- and dairy-free recipes to choose from. The best part is you can prepare the dish in the morning, and it will be ready in time for dinner.
Here are some great gluten-free dairy-free crockpot and Instant Pot recipes to check out:
When it comes to getting meals to the table during this super busy time of year, it's all about being organized and prepared.
I hope that these tips and resources have inspired you to spend just a small amount of time getting yourself organized to reap some major rewards of eating well and sticking with your gluten-free dairy-free diet all back-to-school season long.

If you love these tips and resources, you'll love my free gluten-free dairy-free shopping list and 5 sample recipes. Just enter your details below to get access instantly.
If you want an even bigger leg up on meal times this back to school season, I'd love to have you join me in my menu planning subscription service, GFDF Weekly. Each week, I share 5 recipes (all gluten-free and dairy-free) plus a combined shopping list to save you time, energy, and help you stay with this diet no matter how hectic your schedule gets.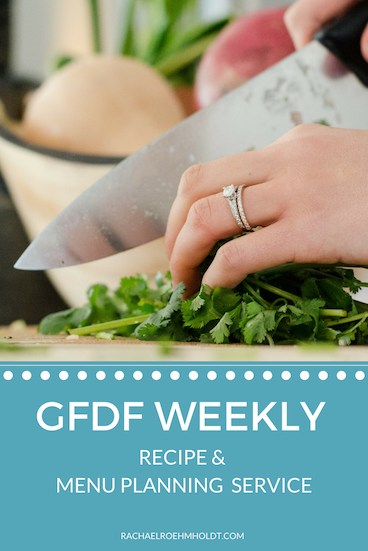 Know someone who might need this info? Pass it on by saving it to Pinterest or sharing out on Facebook!